A video circulating on Palestinian social media showed a masked man demonstrating in meticulous detail how to sharpen a knife and then how to most effectively stab to achieve deadly results.
The video, posted Tuesday, was the latest Palestinian social media incitement to violence, which Israeli Prime Minister Benjamin Netanyahu asserts has been fueling weeks of daily terrorist attacks.
The Middle East Media Research Institute reported that the video titled "West Bank Intifada - Preparing a Knife for Stabbing" was posted by a YouTube account called "Free Pal."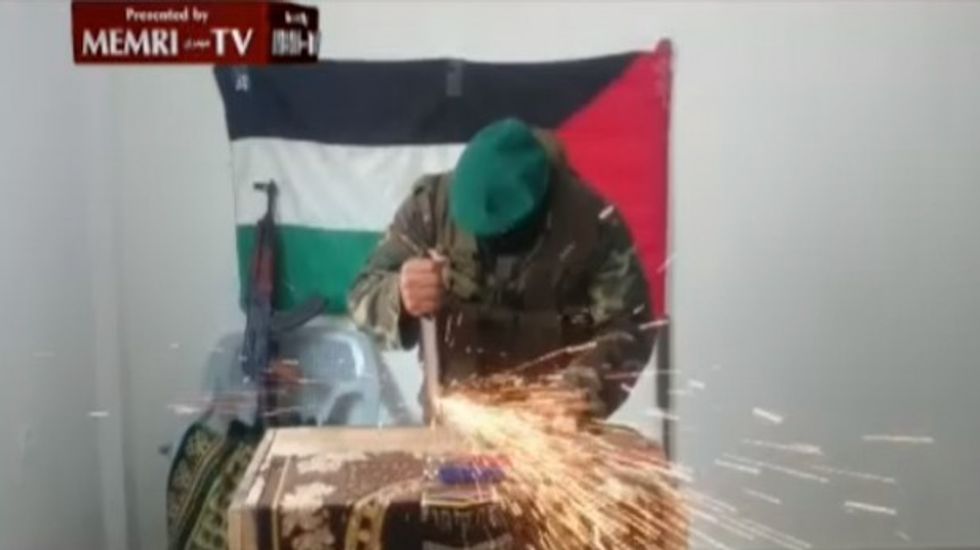 Image source: YouTube via MEMRI
In the video, a man wearing camouflage fatigues, a green beret and a black balaclava over his head sharpens a large knife with a rotating tool sharpener.
He massages the blade against the grinder over and over again, then checks it on his finger and his sleeve. If that weren't enough, he then takes out a sharpening stone and manually sands it down even more. That process is then followed by the use of a rod-shaped sharpening steel of the kind seen on cooking shows.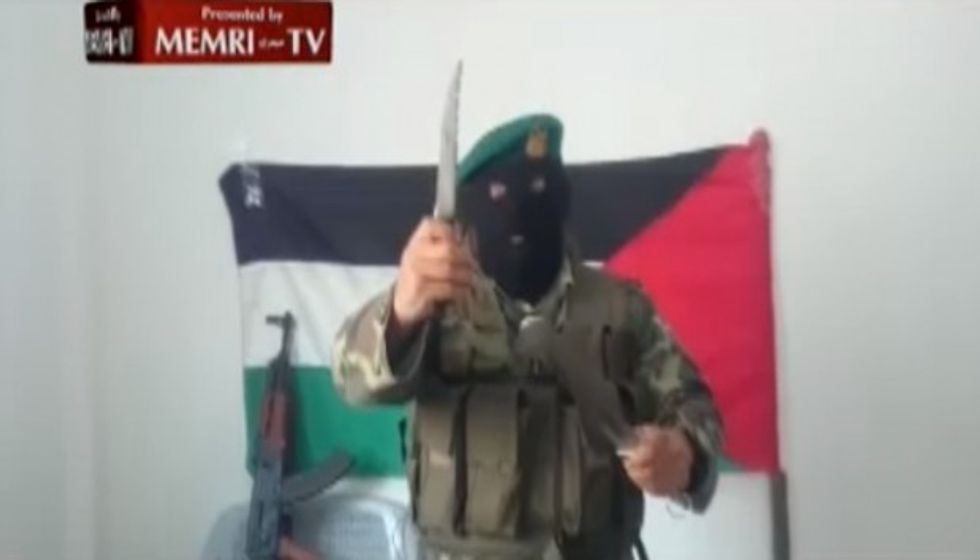 Image source: YouTube via MEMRI
To demonstrate the sharpness following the minutes-long process, the man moves the blade along his forearm to shave off arm hairs.
Once the instructor is apparently satisfied with the sharpness he's achieved, he pantomimes various stabbing techniques, which include: a stab to the gut followed by a turn of the blade; a stab to the chest from above; a stab to the neck from the side; and slicing the victim's throat from behind.
In the backdrop of his tool-sharpening table were an automatic weapon and a Palestinian flag.
MEMRI reported that the masked man was wearing a uniform of the Palestinian Authority security forces.