Looking at his eclectic career, it's more than clear that former Dallas Cowboys defensive tackle Chad Hennings knows a fair bit about character, determination and the recipe for success.
The Super Bowl champion, former fighter pilot and author is out with a new book that digs deep into the lives of 10 people who have lived with exemplary character — individuals who have gone above and beyond to help others while paving their way to success.
Hennings recently told The Church Boys podcast that each person whom he selected for "Forces of Character: Conversations About Building a Life of Impact" is a true "force of character." From a brave Holocaust surviver to a famed football coach and a Supreme Court justice, their careers and stories vary, but it's their impressive drive and perseverance that unites them.
"They excelled in their field ... they were either a part of a team ... or they have given back and tried to help others," Hennings said. "Their mission in life wasn't always about improving their own status."
Listen to Hennings describe the book and his fascinating interview subjects below:
Subscribe to The Church Boys on iTunes
The former NFL star described sitting down with Auschwitz survivor Dr. Edith Eva Eger, famed former quarterback Troy Aikman and Supreme Court Justice Clarence Thomas, among others, to conduct interviews for the book. Each encounter delivered important life lessons.
"Character to me means a lot of different things," he said, citing qualities like grit, determination, courage, humility, honesty and respect for others. "An individual who lives to be their best self every day ... inspires others to do the same."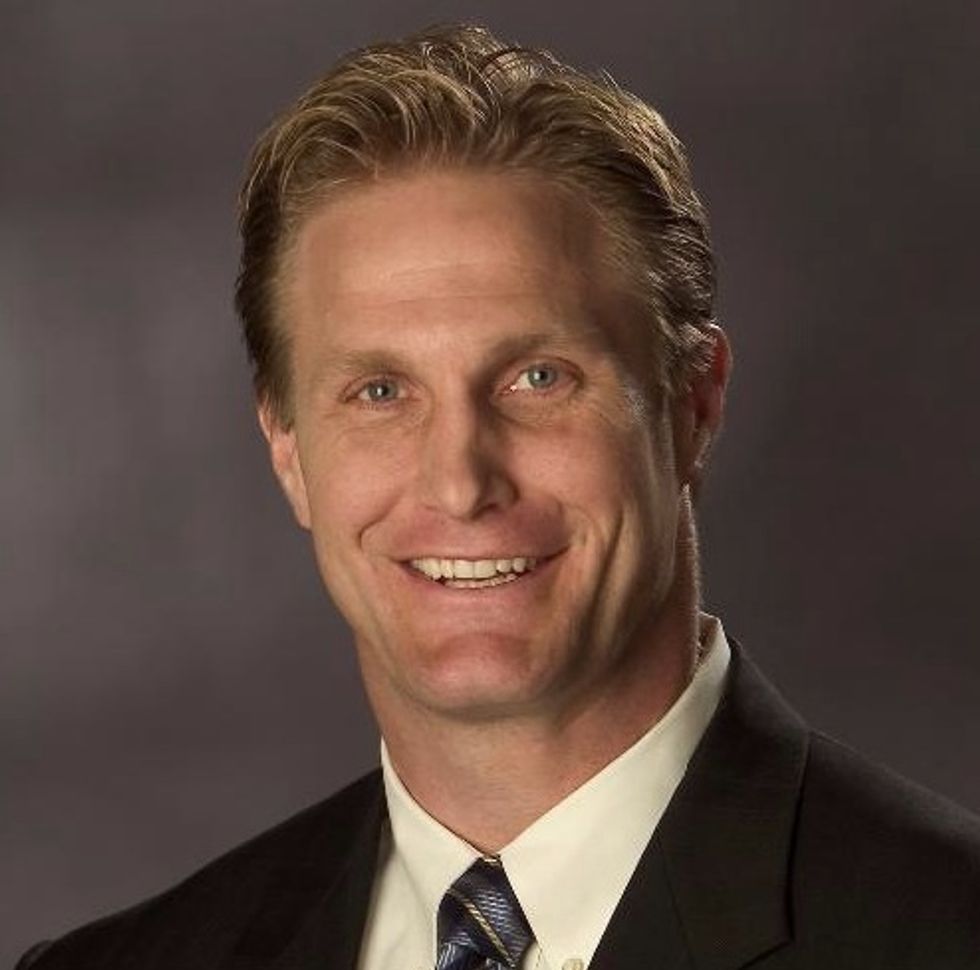 Chad Hennings/Twitter
Hennings continued, "To me, character is one thing that I don't think that we talk enough about in our culture."
In the end, he said that he's hoping that "Forces of Character" shows readers that, regardless of what they face in life, they always have a choice surrounding how they react.
Hennings specifically cited Eger, who was 16 years old when the Nazis sent her and her family to Auschwitz. On the way to the camp, her mother told her to never forget that, regardless of what happened there, no one could ever take away her intellect.
"Her mother went to the gas chamber immediately," Hennings recounted. "[Eger] had a choice. ... of how she reacted and what she thought."
The young woman was even forced to dance for Dr. Joseph Mengele, the man who had ordered her parents killed. After surviving the brutal camps, she could have chosen to be bitter, but Eger took an entirely different path.
"She took all those life lessons and has helped soldiers coming back from Vietnam [among others]," he said, referencing Eger's later career as a clinical psychologist.
Hennings said that when one studies Eger's story and realizes the horrors that she went through and the choice that she later made to put it behind her and help others, "it puts life in perspective pretty quick for each and every one of us."
"Our culture tells us today that you're a victim — that you don't have a choice," he said, encouraging people to always remember that they, too, have a choice surrounding how they react in life. "We have a character issue in our society today."
Follow the author of this story on Twitter and Facebook: