Sen. Ted Cruz (R-Texas) joined Glenn Beck for an hour-long interview Monday night where he discussed Senate Majority Leader Mitch McConnell's "promise" that he had not made a deal to reauthorize the Export-Import Bank.
The Export-Import Bank, which was created through executive order by President Franklin D. Roosevelt, focuses on financing and ensuring the purchase of U.S. products. Additionally, the federally-supported institution makes and guarantees loans.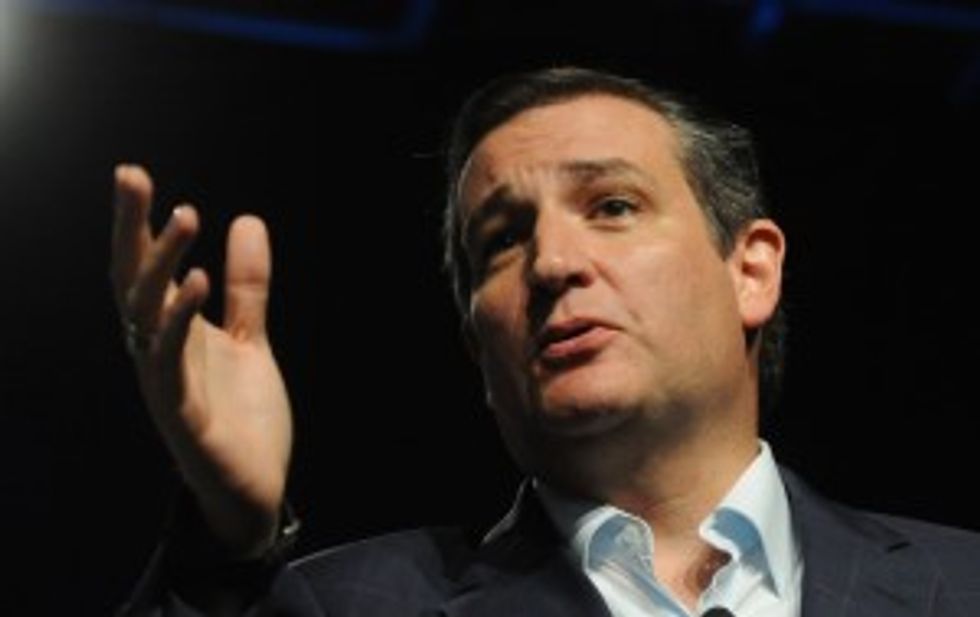 (Steve Pope/Getty Images) 
In a 2014 USA Today column, Cruz described the institution as a "corrupt crony-capitalist fiasco" that sends "huge amounts of assistance" to corporations around the world that are "hostile to our economic and security interests."
Cruz gave a speech on the floor of the Senate July 24 of this year voicing not only his opposition to the Export-Import Bank, but also laying out what he described to Beck as "flat-out false."
"The majority leader had looked me in the eyes ... and he had promised explicitly that he had not made a deal to reauthorize the Export-Import Bank," Cruz told Beck.
"I had asked him at the lunch, Mitch, it looked like you made a deal," the Republican presidential candidate continued. "You're entitled to make a deal — that's part of politics. But we're entitled to ask you, 'What's the deal?'"
Cruz went on to say McConnell had publicly promised him there was no deal, but a month later said it became "abundantly apparent" that what he said was untrue.
"I was frankly stunned watching it," Cruz said. "Because I had gone back to my office and my staff had argued with me at the time, they said, 'Mitch is lying to you.' And I said, listen, I can't base my vote in the Senate on assuming he's lying — that's not right."
Cruz said when it became apparent his staff was right, he decided to give a floor speech laying out the exchange that took place.
"I stood up and I gave a floor speech and I just described, here's what he promised, here's his actions — they're directly contrary."
"And the amazing thing is, the old bulls in Washington reacted as if I had lit myself on fire," the Texas senator continued. "[N]obody reacts with any surprise — any astonishment — that the majority leader lied to every Republican senator and the American people — that's not news. What is shocking is that anyone would say out loud that he in fact lied."
Complimentary Clip From TheBlaze TV
The full episode of The Glenn Beck Program, along with many other live-streaming shows and thousands of hours of on-demand content, is available on just about any digital device. Click here to watch every Glenn Beck episode from the past 30 days for just $1!