The first footage Darius Sasnauskas took of a set of twin fawns following their mother deer showed that something was wrong. One of the fawns was limping and having a hard time keeping up.
At one point, she just laid down and her mother and other sibling moved on.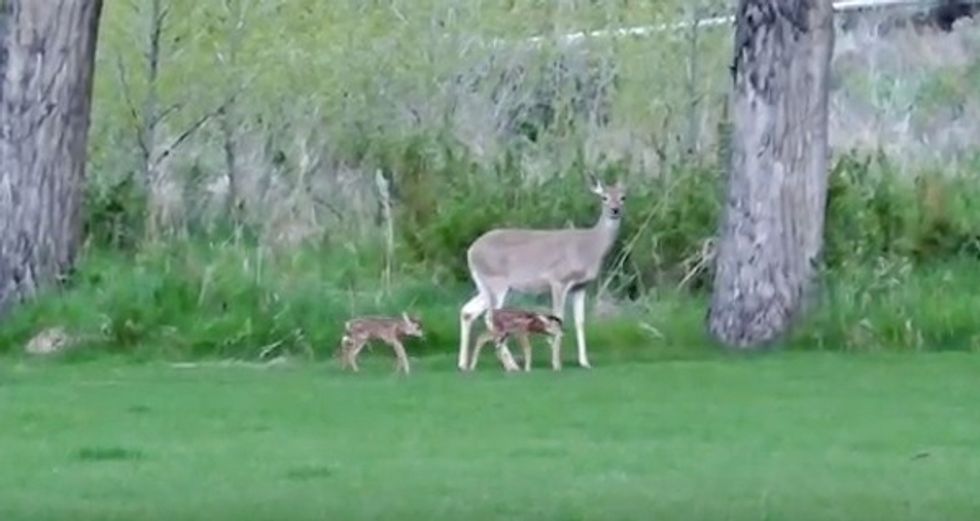 The deer with a limp leg couldn't keep up with her mother and twin sibling. (Image source: YouTube)
Filming other wildlife — bears and wolves — around his home, Sasnauskas — identified by the viral site Bored Panda as a Lithuanian outdoorsman leaving near Yellowstone National Park in the U.S. — wrote that he knew the injured fawn would not survive on her own.
And so, for a time, the baby deer joined the menagerie of domesticated animals that Sasnauskas had at his house.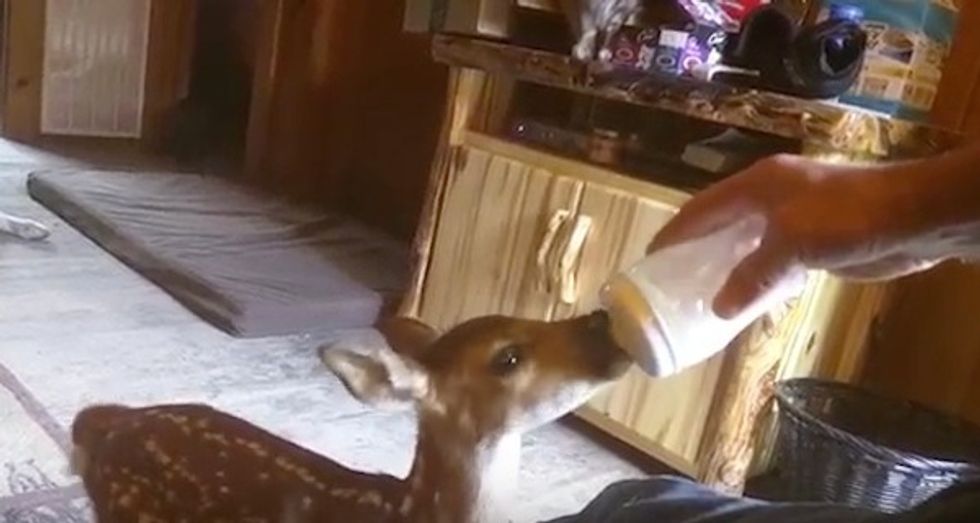 He fed the fawn every four hours. (Image source: YouTube)
Using an oatmeal box, Sasnauskas made a brace to stabilize the deer's leg and in his care she stayed. The fawn also appeared to take a special liking to a Bernese Mountain Dog, who seemed to reciprocate with mothering love.
"They loved each other but it was time to find her real mom," Sasnauskas wrote in his nearly 17-minute-long video.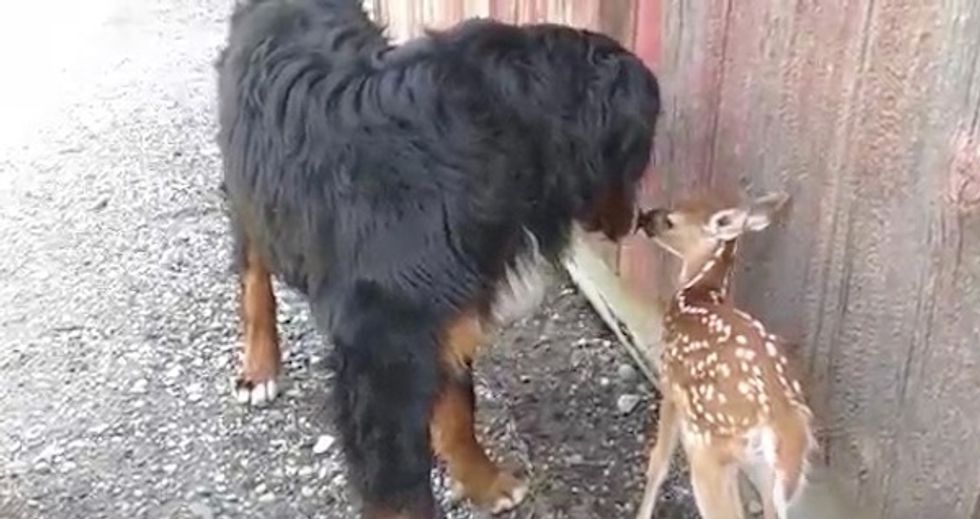 The deer and dog formed a special bond. (Image source: YouTube)
He said his plan was to find a mother deer with other fawns and try to release the one he had helped strengthen into that family.
So he brought her out into a field he knew would be frequented by deer. There he hid in tall grass and waited with the baby deer.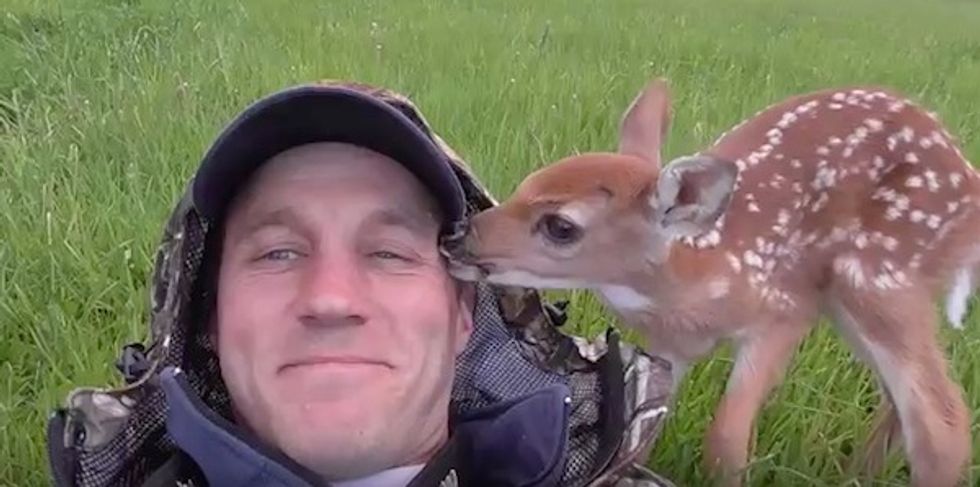 The baby deer wouldn't leave his side. (Image source: YouTube)
After a while, nothing.
"It wouldn't work. She's following me and all the deers is kind of like looking, what the heck is going on?" Sasnauskas said.
Without success that way, Sasnauskas wrote that he continued looking for the fawn's original mother (a deer he said he saw regularly in the area). Eventually, he said that the mother did show up but he didn't have his camera with him to film the moment.
A few months later, he said, he believes he spotted the deer he helped rear, healthy and running with a sibling.
Watch the touching tale:
Sasnauskas's video was posted in YouTube in late September, but it really started to go viral over this weekend, garnering over 1 million views as of the time of this posting.
"I didn't expect this story to become so popular," Sasnauskas wrote in the video's description. "I am sure that any of us with a little bit of a conscience about our existence, with love for the nature and animals would do the same."
(H/T: Reddit)