A cellphone case shaped like a gun is sparking backlash after a civilian took a photo with a Wisconsin police officer while holding it.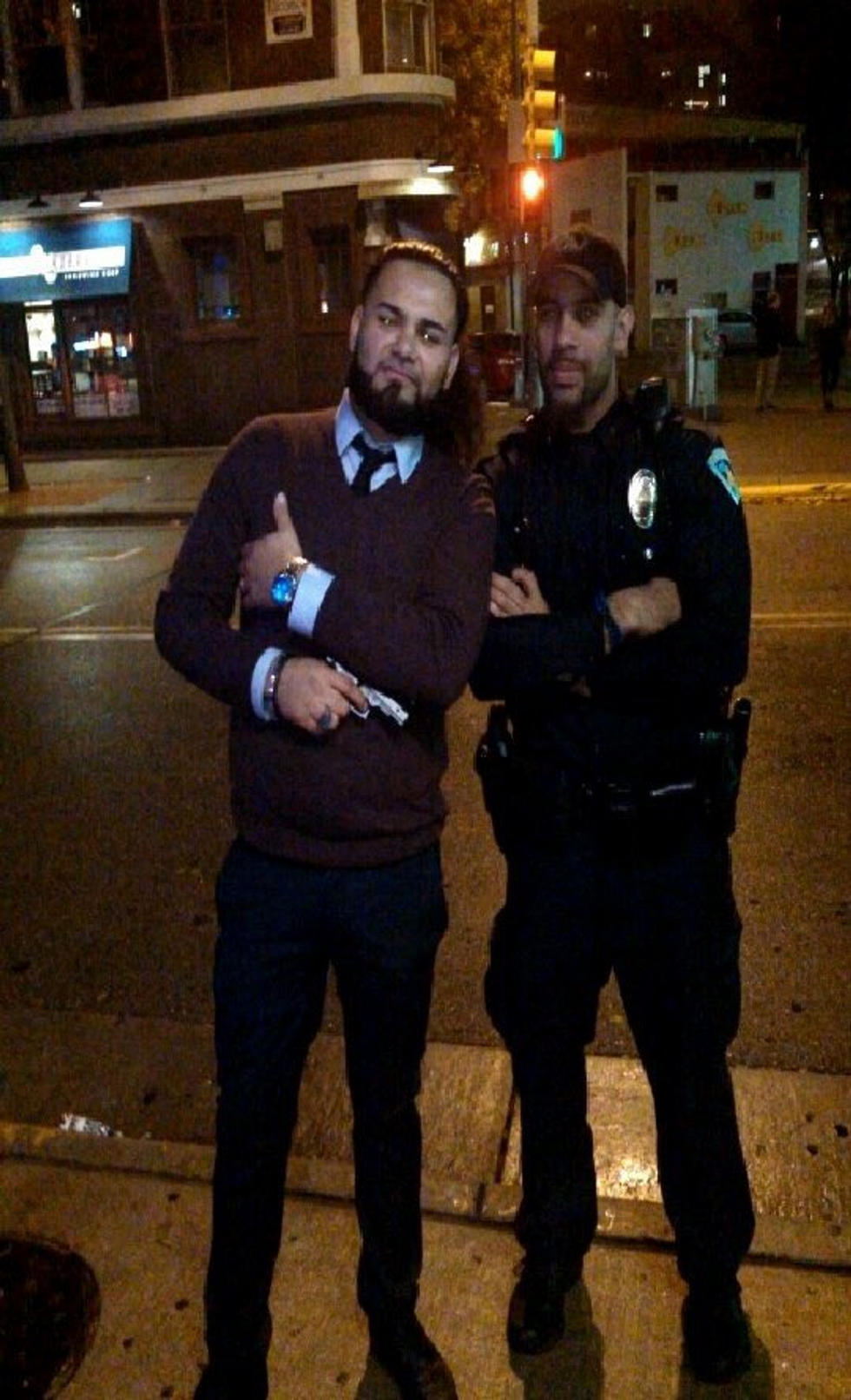 Image source: WKOW-TV
Madison Police Chief Mike Koval said that it's not uncommon for cops to pose for pictures with civilians, but after this photo surfaced on Twitter last Friday, some officers might be a little more hesitant to get in front of the lens, WKOW-TV reported.
According to Koval, the officer seen in the photo was on his nightly patrol in downtown Madison when he saw the man with a cellphone case shaped like a gun. The officer told the man it wasn't a good idea to carry something that could be mistaken for a weapon and asked him to put it away.
The man agreed, and the two proceeded to take a photo together. But what the officer didn't know is that moments later the man once again pulled out the gun-shaped case and pointed it at the officer as the picture was taken.
The photo eventually surfaced on social media, and police were later contacted.
"I thought the photo was photoshopped at first," Koval said. "I just couldn't imagine one of our officers putting themselves in this sort of situation."
Koval said the officer remembered his encounter with the man but didn't know the cellphone case was in the picture. Police contacted the man and asked why he pointed the fake gun at the officer. He then acknowledged it was in poor taste and apologized for his action.
Koval said the man also asked if there was anything else he could do to make things right, so Koval asked for his cellphone case to use as a prop so that police can teach others about the potential dangers of carrying around such an item.
"If someone goes and immediately draws, you don't know that's a cellphone case," Koval told WISC-TV. "You just know that after doing a quick scan that it could be exactly as it looks to be, something consistent with the imprint of a gun."
(H/T: WISC-TV)
–
Follow Jon Street (@JonStreet) on Twitter