The New York Times called for New Jersey Gov. Chris Christie to drop his bid for the Republican presidential nomination in a Thursday editorial titled, "Gov. Christie, Time to Go Home."
The liberal editorial board asserted, "It's that time in the ever-long presidential campaign when candidates lacking money and mojo are starting to go back to their plows. Gov. Chris Christie of New Jersey should join them."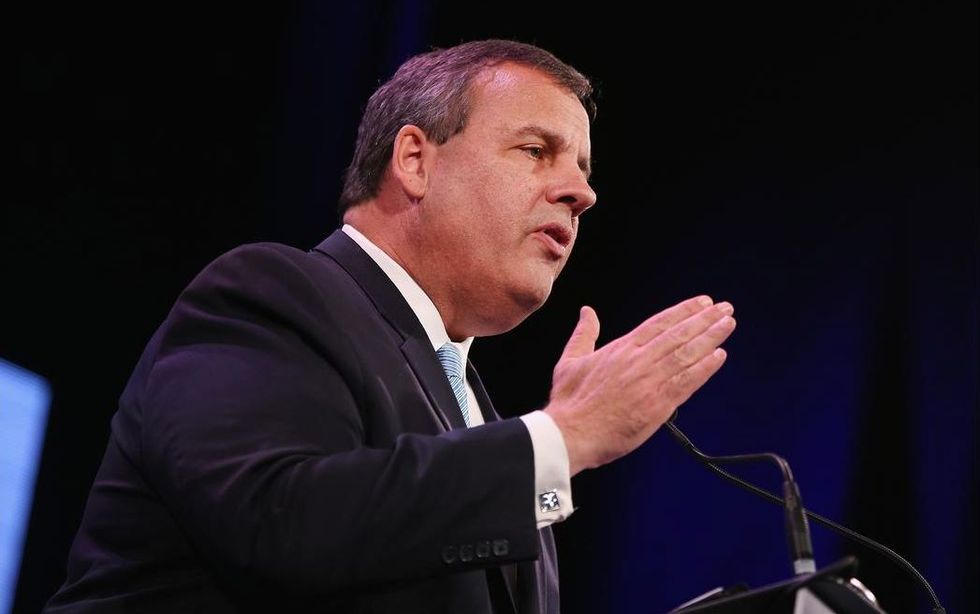 New Jersey Republican Gov. Chris Christie speaks to guests at the Iowa Freedom Summit Jan. 24 in Des Moines. (Scott Olson/Getty Images)
The editorial continues: "After months spent in Iowa and New Hampshire, he's in 11th place, his support among likely Republican primary voters hovering between nobody and 4 percent. His most recent quarterly contributions totaled $4.2 million, compared with $20.1 million for Ben Carson, and $13.4 million for Jeb Bush. Half of Christie's vaunted 'leadership team' of New Jersey politicos didn't give him a dime."
The Times adds that the New Jersey capital of Trenton is "running on autopilot" and he should get back to running the state. The Times said:
This isn't strictly about Mr. Christie's fitness for the presidency. His role in New Jersey's budget crisis, betrayal on affordable housing and the interlocking scandals on his watch, from Bridgegate to "the chairman's flight," say a great deal about that.

The point is that New Jersey is in trouble, and the governor is off pursuing a presidential run that's turned out to be nothing more than a vanity project. Mr. Christie's numbers are in the basement, and he's nearly out of campaign cash. This is his moment, all right: to go home and use the year left in his term to clean out the barn, as Speaker John Boehner would say.