Black Lives Matter protesters temporarily shut down Democratic presidential frontrunner Hillary Clinton's campaign event at Clark Atlanta University on Friday — but that didn't stop her from trying to win them over.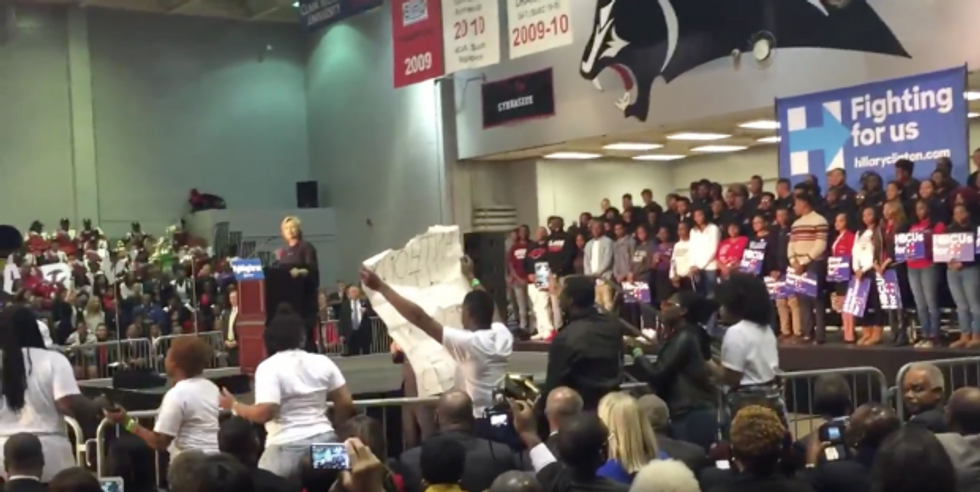 YouTube
Clinton was in the middle of her speech when the group of protesters began clapping and singing a protest song titled "Hell You Talmbout."
The Democratic candidate put on a big smile and eventually nodded along as the Black Lives Matter protesters took control of the event.
Clinton eventually said, "Now, my friends, I am going to get to some very important points that actually prove that black lives do matter."
Other videos from the event show Clinton literally speaking over chants of "black lives matter."
chanting "Black Lives Matter" during Hillary Clinton's "African Americans for Hillary" campaign speech pic.twitter.com/K3kNgTekSW

— kariॐ (@TH3RVDIKKKAL) October 30, 2015
(H/T: Mediaite)
---