It's said that everybody has a lookalike.
But how many of us can say we came across our lookalike sitting in our airplane seat as we boarded the flight, discovered that person was booked in the same hotel and then bumped into our twin later than night in a pub?
That's exactly what happened to 32-year-old Neil Thomas Douglas of Glasgow, Scotland.
Douglas explained to BBC News that when he boarded the Ryanair flight from England to Ireland on Thursday night there was already someone sitting in his seat.
"When the guy looked up, I thought, 'He looks like me,'" Douglas told the network regarding the man with the same ginger-colored beard, hairstyle and smile.
"Everyone around us had a laugh," he added, "we took a selfie and that was it."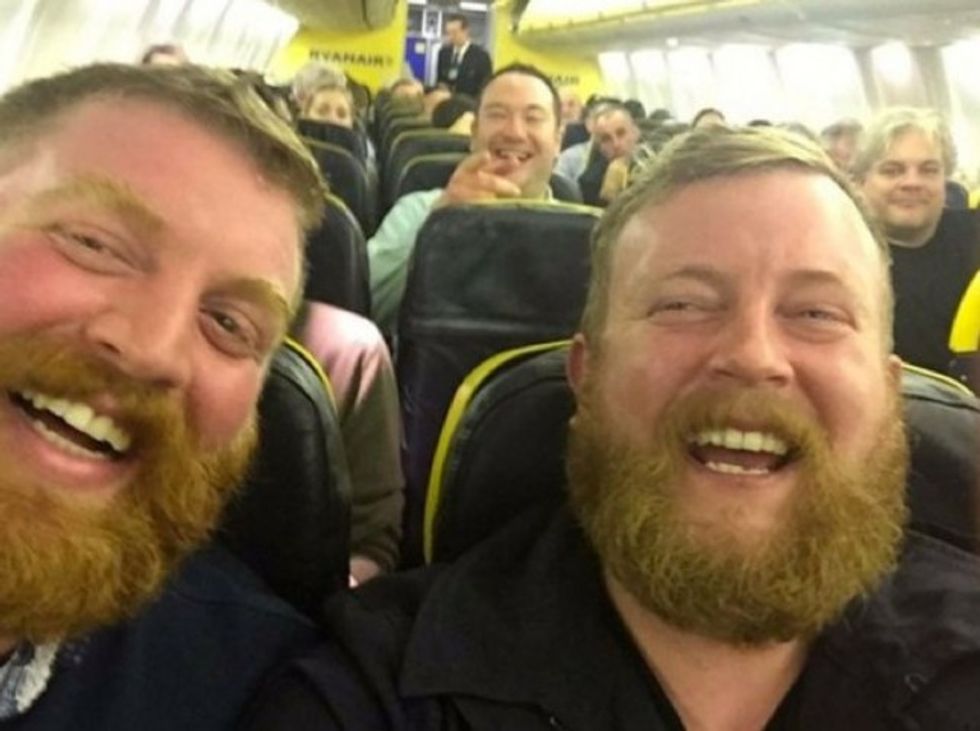 Neil Thomas Douglas, right, snapped this now-viral selfie while sitting next to Robert Stirling. (Image source: The Mirror)
Or so he thought.
Douglas and his doppelganger, 35-year-old Robert Stirling of London, soon learned they were booked in the same hotel in Galway.
Wonders continued apace: "Later that night, I went to the pub and again, there was my twin," Douglas told BBC News. "Total weirdness. We had a laugh and a pint."
And took a few more photos.
Image source: the Mirror
While their faces look strikingly alike, there's one noticeable difference between the pair when you step back a few feet: Stirling is a good bit taller than Douglas.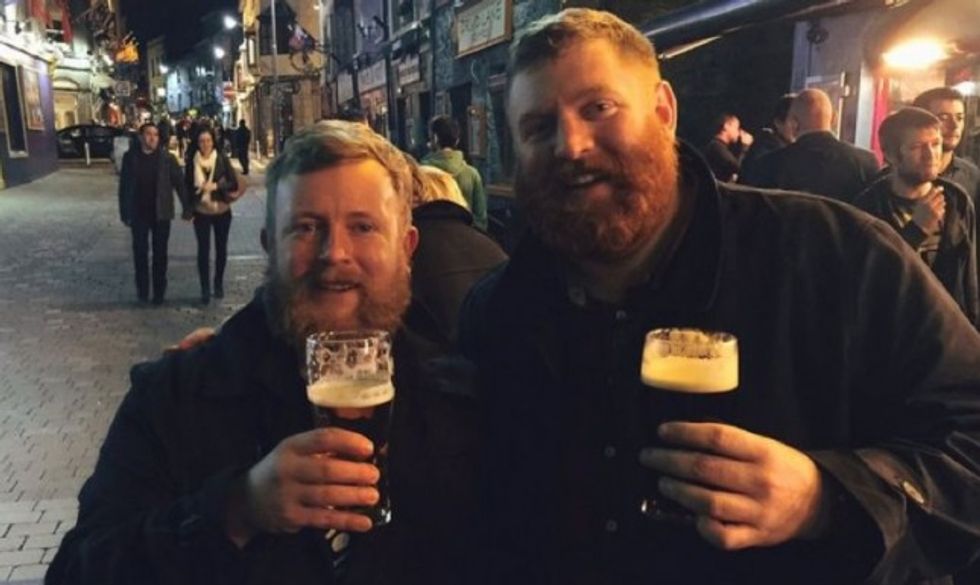 Image source: BBC News
"I'm down here until Monday," Douglas later told the Mirror. "I've not seen him today yet but you never know."
This story has been updated.
—
Follow Dave Urbanski (@DaveVUrbanski) on Twitter