Longtime Clinton aide Sidney Blumenthal fumed at the 2012 Obama campaign for not doing enough to create wedges in the Republican Party in an email sent to Hillary Clinton in December 2011.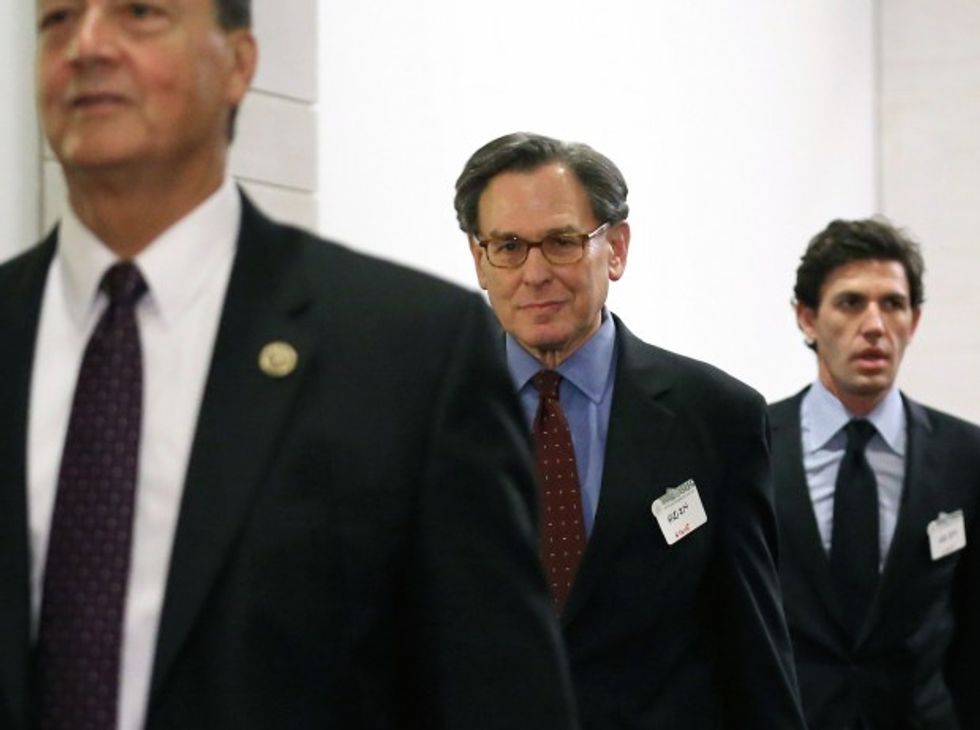 Sidney Blumenthal, a longtime advisor to former President Bill Clinton and former Secretary of State Hillary Clinton, arrives to be deposed by the House Select Committee on Benghazi in the House Visitors Center at the U.S. Capitol June 16, 2015 in Washington, D.C. (Photo by Chip Somodevilla/Getty Images)
Writing in all-caps, Blumenthal accused the Obama administration of "political malpractice" for skewering the presidential ambitions of former House Speaker Newt Gingrich.
"Why is Obama team attacking Gingrich?!?!" Blumenthal asked. "Why are they acting as an adjunct to the Romney campaign?!?! They should be calling Newt 'formidable' and pointing to poll showing Republicans regard him as more 'electable' than Romney!!!"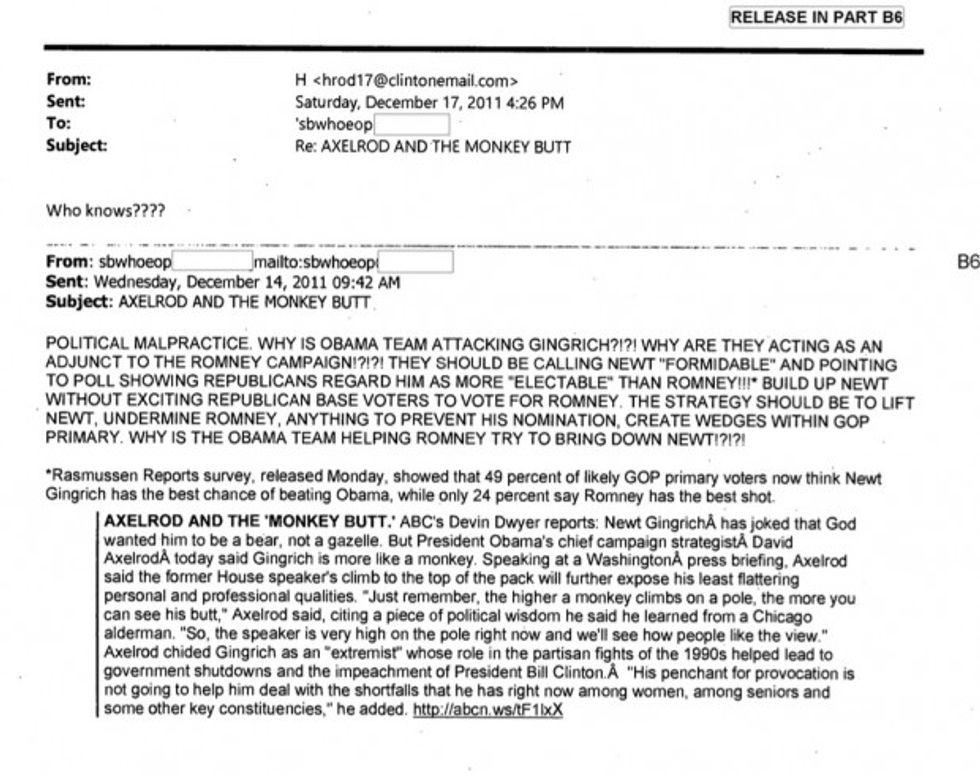 Image source: State Department
"Build up Newt without exciting Republican base voters to vote for Romney," he continued. "The strategy should be to lift Newt, undermine Romney, anything to prevent his nomination, create wedges within GOP primary. Why is the Obama team helping Romney try to bring down Newt?!?!"
Clinton replied, "Who knows????"
Blumenthal, who frequently advised Clinton on a wide array of issues, appeared to be in referencing to a comment Obama advisor David Axelrod gave ABC. In it, he suggested Gingrich was not politically viable and "like a monkey" the higher he "climbs on a pole, the more you can see his butt."
The email between Blumenthal and Clinton was put online Friday as part of a regular release from the State Department to make the former secretary of state's email correspondence available to the public.
—
Follow the author of this story on Twitter and Facebook: