Police said the publisher of a militant Islam critic — who was hacked to death earlier this year — was killed in the same way Saturday in the Bangladesh capital of Dhaka, Reuters reported.
Faysal Arefin published books by Avijit Roy who was hacked to death in February.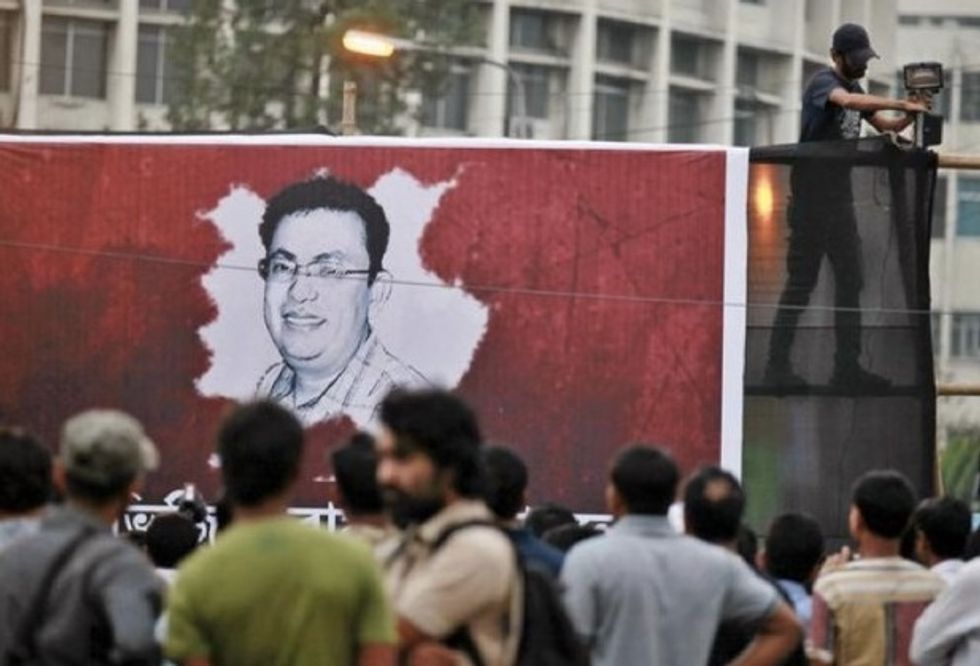 A Bangladeshi activist sets up a light on a poster displaying a portrait of Avijit Roy as others gather during a protest against the Roy in Dhaka, Bangladesh, Friday, Feb. 27, 2015. Roy, a prominent Bangladeshi-American blogger known for speaking out against religious extremism was hacked to death as he walked through Bangladesh's capital with his wife, police said Friday. (AP Photo/A.M. Ahad)
Hours before the attack on Arefin, police said two secular writers and another publisher were stabbed and shot in Dhaka, the outlet noted.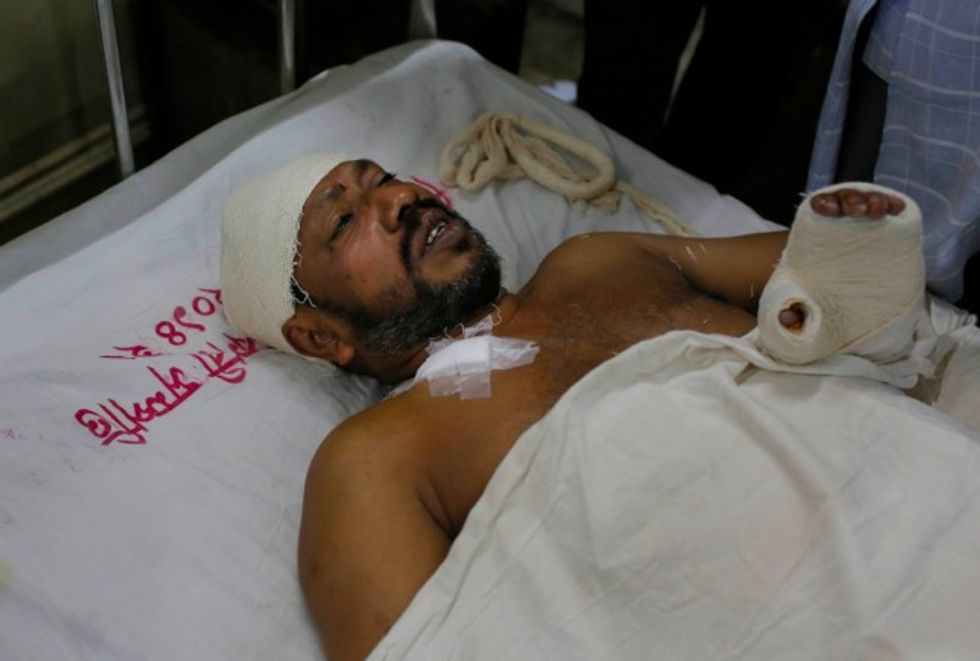 Injured writer Sudeep Kumar Ray Barman receives treatment at the Dhaka Medical College Hospital in Dhaka, Bangladesh, Saturday, Oct. 31, 2015. A publisher of secular books was hacked to death and three other people, including Barman, were wounded in two separate attacks Saturday at publishing houses in Bangladesh's capital, police said. The attacks in Dhaka come amid fears about the rise of radical Islam in Bangladesh. (AP Photo/A.M. Ahad)
More from Reuters:
Three unknown assailants entered the office of a publishing house and attacked them, police official Jamal Uddin said.

The attackers locked their victims inside the office before fleeing the scene, he added. They were rushed to a hospital and two of them were in a critical condition.
Secular writers have been attacked in the majority-Muslim country of late, Reuters noted, as the government has cracked down on Islamist groups looking to transform the country into a Shariah-based state.
(H/T: The Huffington Post)
—
Follow Dave Urbanski (@DaveVUrbanski) on Twitter