The age-old phrase, "Watch out for that first step — it's a doozy," certainly could apply to Fernando Gava's recent skydiving adventure.
Set to jump from a plane 10,000 feet above Lima, Peru, Gava took his fateful first step into the wild blue yonder — and then there was a major mishap.
Gava's pant leg got caught in the plane's exit step, ABC News reported, and the skydiver was left hanging upside-down for a solid half hour.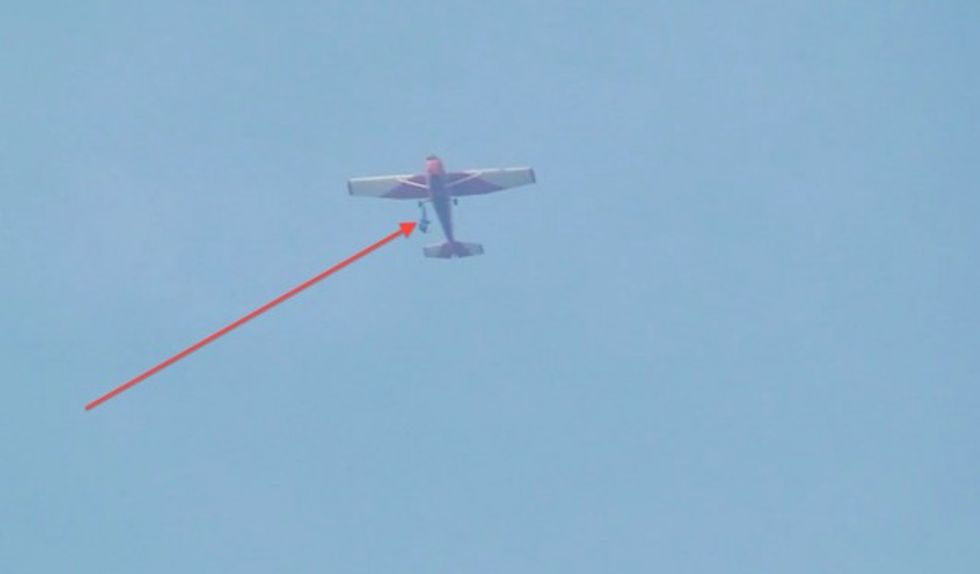 Image source: Vimeo
The adventure was captured on video by Gava's friend Maurice Mathey, who later posted the clip to Vimeo.
Soon Gava cut off his stuck pant leg with a hook knife after about 30 minutes. Finally hitting freefall mode, Gava was later seen on video safely parachuting to earth.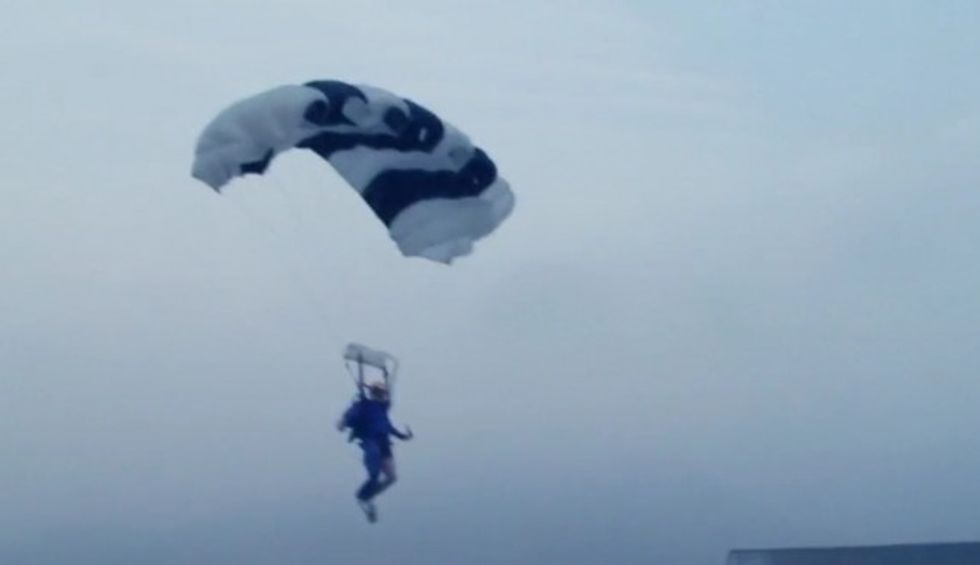 Image source: Vimeo
A small army of concerned folk rushed to Gava's side, but the skydiver looked more like he just wanted a little space.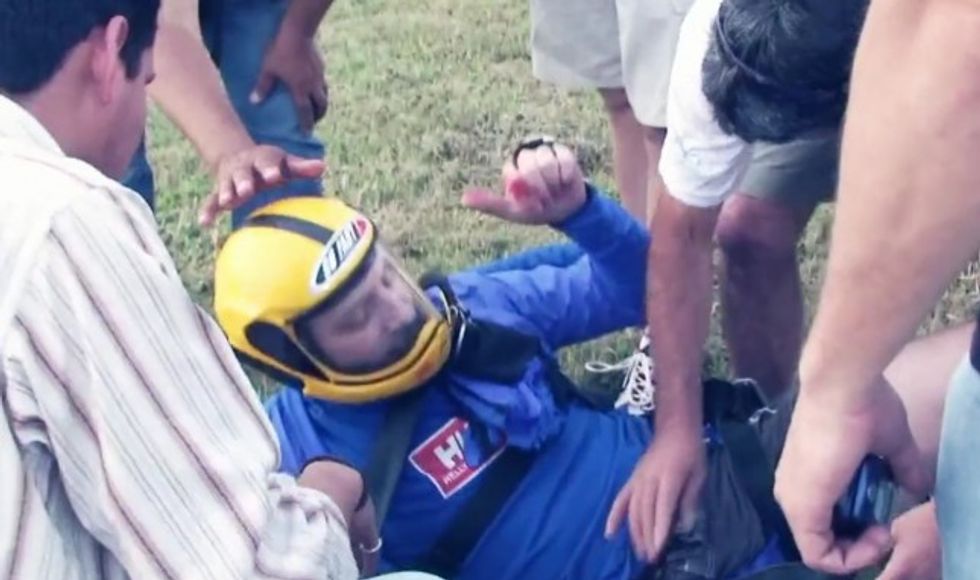 Image source: Vimeo
In the end Gava had a cut hand to show for his efforts — along with the pant leg he was forced to cut off while hanging high in the air.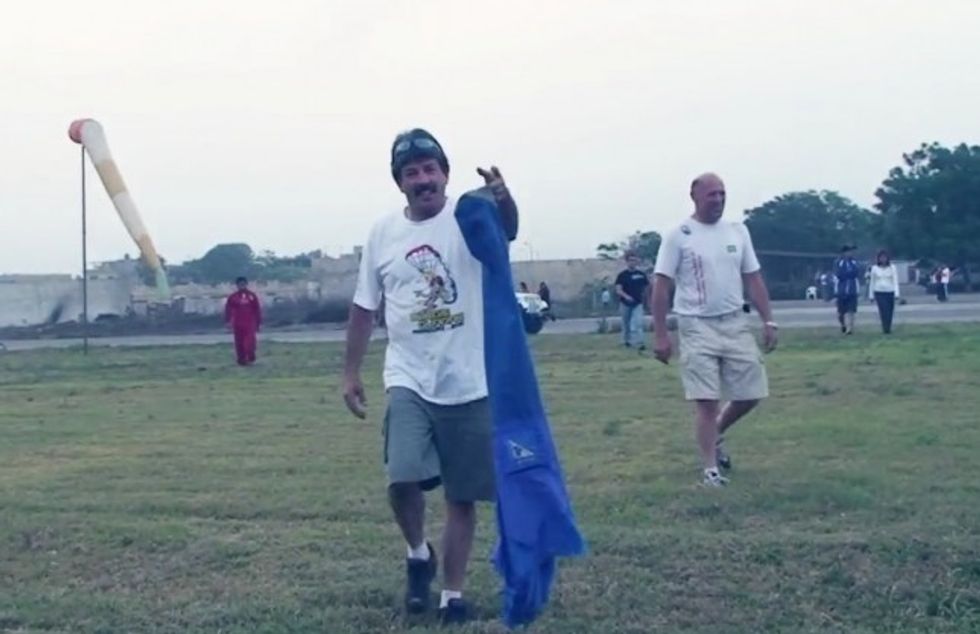 Image source: Vimeo
Here's the clip:
(H/T: Jalopnik)
—
Follow Dave Urbanski (@DaveVUrbanski) on Twitter