An man accused of being impaired when he struck and killed a pedestrian with his car was wearing theatrical makeup resembling blood in his mugshot.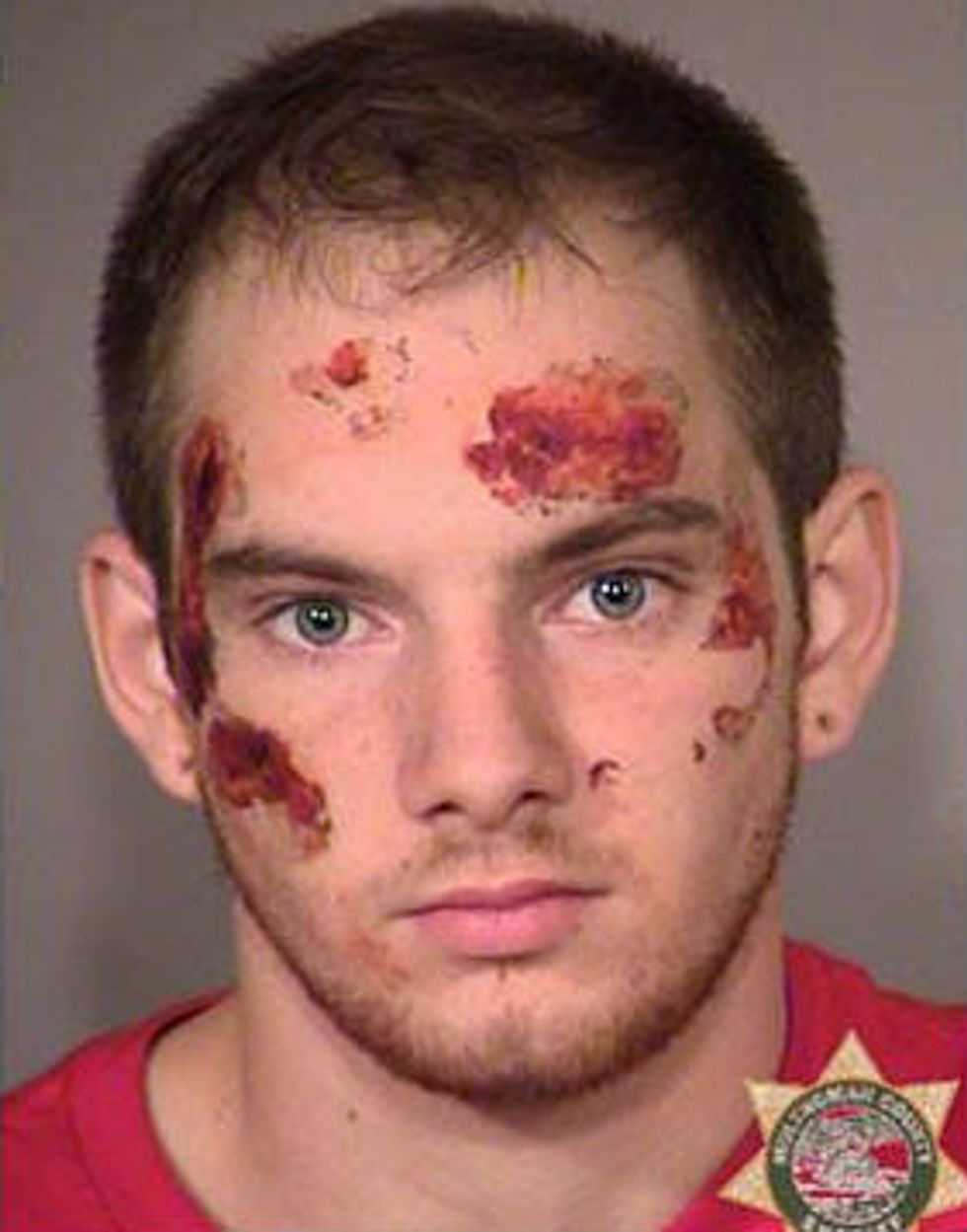 Image source: KOIN-TV
Matthew Tyler Freeman, 21, was booked at Multnomah County Jail in Portland, Oregon, early Sunday after police say his vehicle struck another car and a pedestrian. The pedestrian, 27-year-old Nicholas Glenn Horsey, was found dead at the scene, the Portland Tribune reported.
Police say Horsey was lying in the intersection where the crash occurred. Horsey was initially believed to have been a passenger in the car that was struck.
Cops found the driver of the second vehicle inside the car. The condition of that victim was not immediately clear.
Police said Freeman was traveling at a high rate of speed and that he exhibited signs of impairment.
Freeman was arrested and charged with criminally negligent homicide, second-degree manslaughter, DUI, reckless driving and reckless endangerment.
The makeup could have been part of Freeman's costume as the incident happened just hours after Halloween.
(H/T: KOIN-TV)
–
Follow Jon Street (@JonStreet) on Twitter