U.S. defense officials told NBC News Monday that satellite imagery doesn't support the theory that a missile may have downed a Russian passenger plane over Egypt.
All 224 passengers aboard the commercial airliner died when the plane crashed over the Sinai Peninsula this weekend and some had speculated that a surface-to-air missile shot it out of the sky.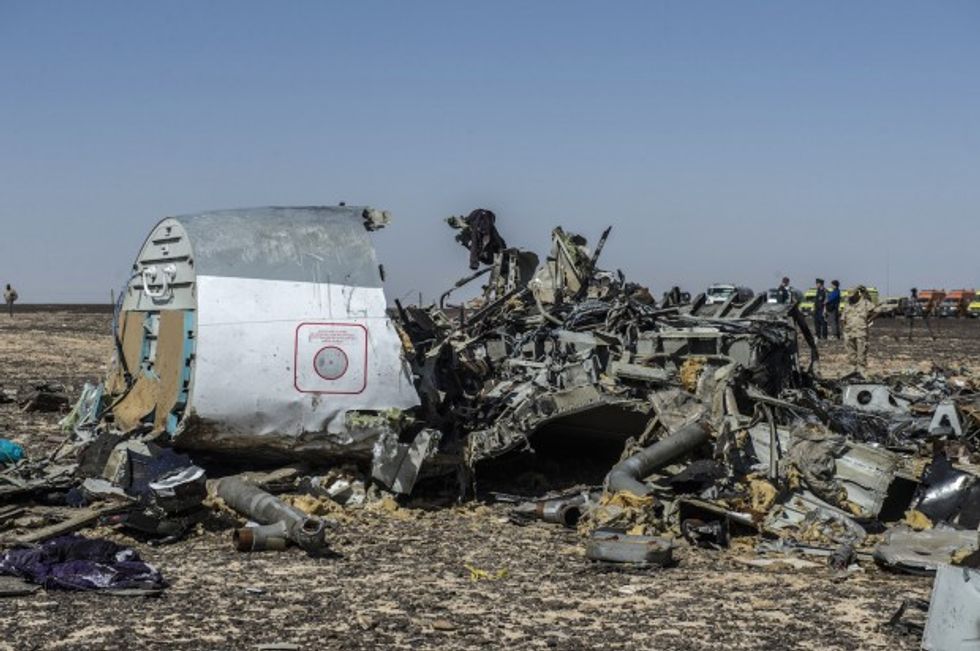 Debris of the A321 Russian airliner lie on the ground a day after the plane crashed in Wadi al-Zolomat, a mountainous area in Egypt's Sinai Peninsula, on November 1, 2015. (KHALED DESOUKI/AFP/Getty Images)
But a senior defense official pushed back on that theory, telling NBC News that a satellite detected a heat flash at the same time the plane crashed.
Such a flash might indicate an explosion occurred on the airliner itself, such as a fuel tank or bomb, the person said. The official said it appeared unlikely a missile was at fault because the satellite would have been able to pick up that heat trail and track it from the ground.
"The speculation that this plane was brought down by a missile is off the table," the official said.
Another senior defense official echoed the same information, saying the "plane disintegrated at a very high altitude" and satellite data indicated "there was an explosion of some kind."
The same person added "there is no evidence a missile of any kind brought down the plane."
Terrorism still hasn't been ruled out by officials.
—
Follow the author of this story on Twitter and Facebook: