When you're not going to be home on the night of Halloween, it's a relatively common practice for homeowners to leave a bowl of candy on the front porch with a sign reading something like "Take one."
One house in an unknown location did just that and had its surveillance cameras rolling to take a look at who followed the honor system and who perhaps didn't.
"Away from home, we left full-sized candy bars outside with a note, 'Help yourself but be considerate!'" the homeowners wrote in a description for the video posted to YouTube.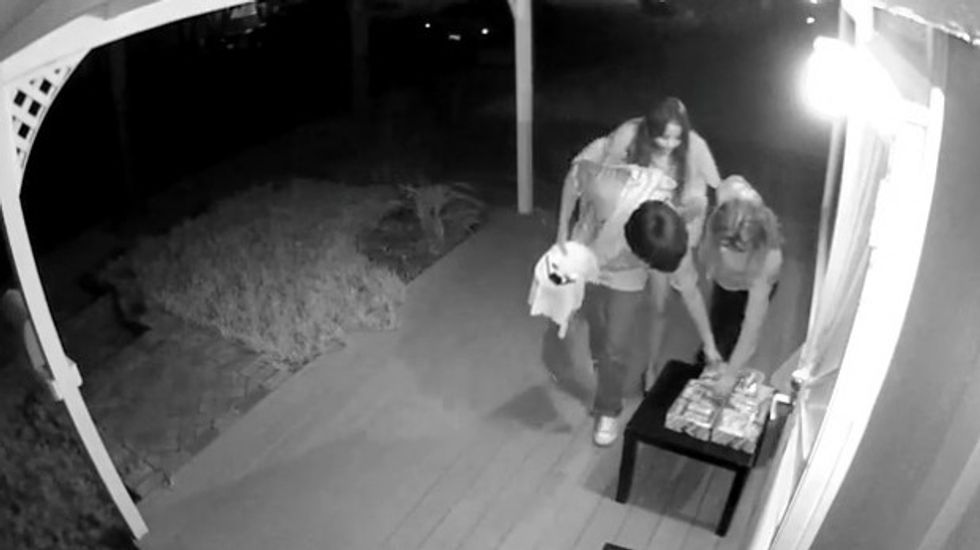 Image source: YouTube
In the video, they said they let the trick-or-treaters decide just how much is "considerate."
They went on to say that they expected kids to take the whole lot of it at some point — and many of them did take more than one piece — but "everyone was really considerate." That is, until a woman the homeowners sarcastically described as an "upstanding mother" stopped by.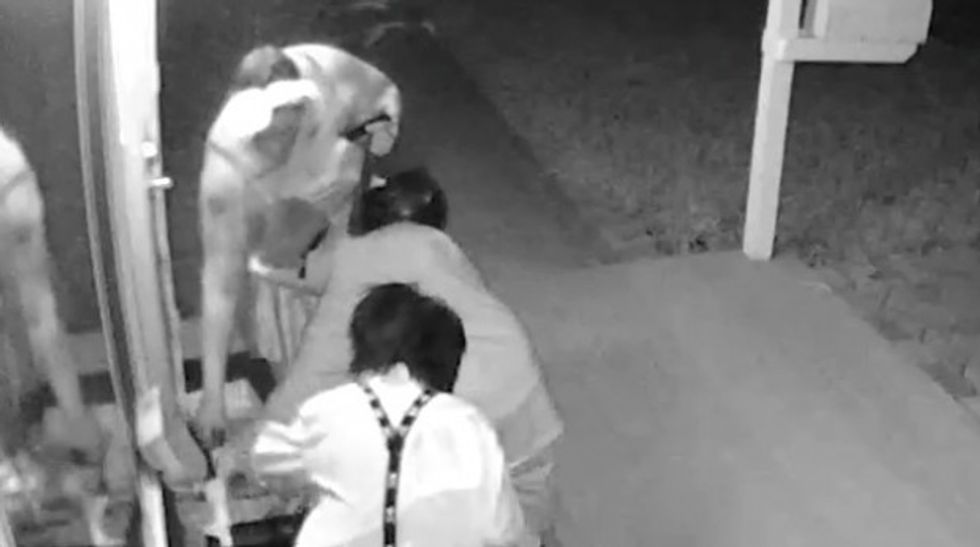 Image source: YouTube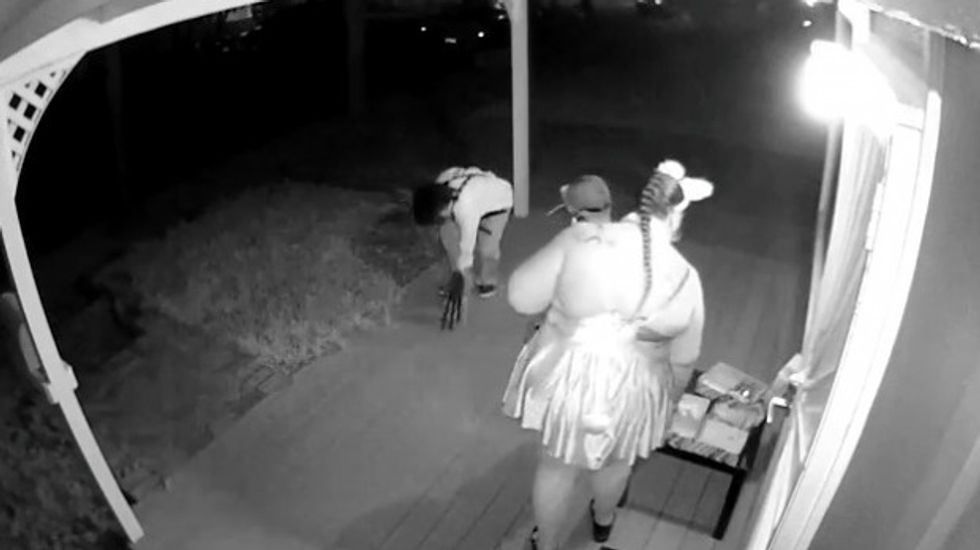 Image source: YouTube
See what happened:
When this woman, who did appear to be an adult, and two other children left the front porch, no candy remained in the boxes.
A moment later, another kid ran up to the house, looked down at the boxes and found nothing to take.
The video has been viewed over 2 million times since being posted on October 31. Provided that it's not a Jimmy Kimmel prank meant to go viral and see how the American public reacts to it, this mom gets what the video quips is the "World's Best Mother" certificate.
(H/T: Reddit)