The alleged mistress of slain Texas Deputy Darren Goforth is now at the forefront of the suspect's capital murder hearing.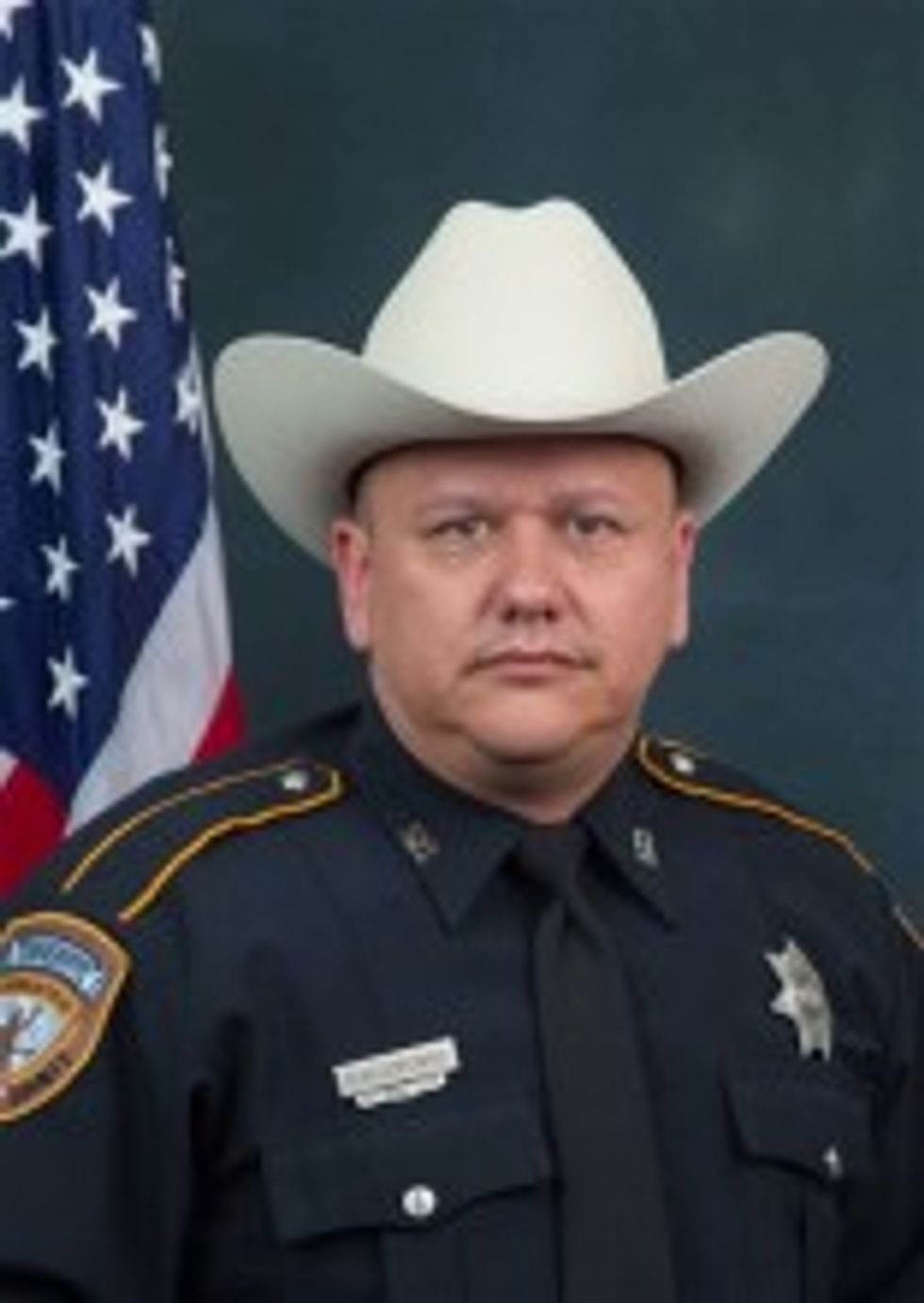 Deputy Darren Goforth was fatally shot Aug. 28, 2015. (Harris County Sheriff's Office via AP)
Anthony Osso, who is representing alleged murderer Shannon Miles, is asking that investigators turn over all documents related to the woman who witnessed the shooting and claimed to have been having an extramarital affair with Goforth, KTRK-TV reported.
Osso is arguing that if the deputy was at the gas station to meet the woman then he was not on duty. And Goforth wasn't on duty, that could help Osso convince the court to downgrade Miles' capital murder charge.
Osso is also asking why it reportedly took police nearly two weeks to inform the district attorney's office of the witness. Questions have been raised as to whether the woman may have been let go because of her alleged relationship to the deputy.
"We want to know who spoke to her, who instructed her, if anyone instructed her to leave the scene or transported her from the scene. We want to know about it," Osso told KTRK-TV.
"I haven't been given an explanation for the delay, and you would think in a police-related shooting your district attorney would have this information available to them immediately," Osso added.
(H/T: KTRK-TV)
–
Follow Jon Street (@JonStreet) on Twitter