MSNBC anchor Joe Scarborough responded to New Jersey Gov. Christie's "remarkable" moment at a New Hampshire bar, where he addressed a crowd about drug addiction and treatment in a speech that is now going viral.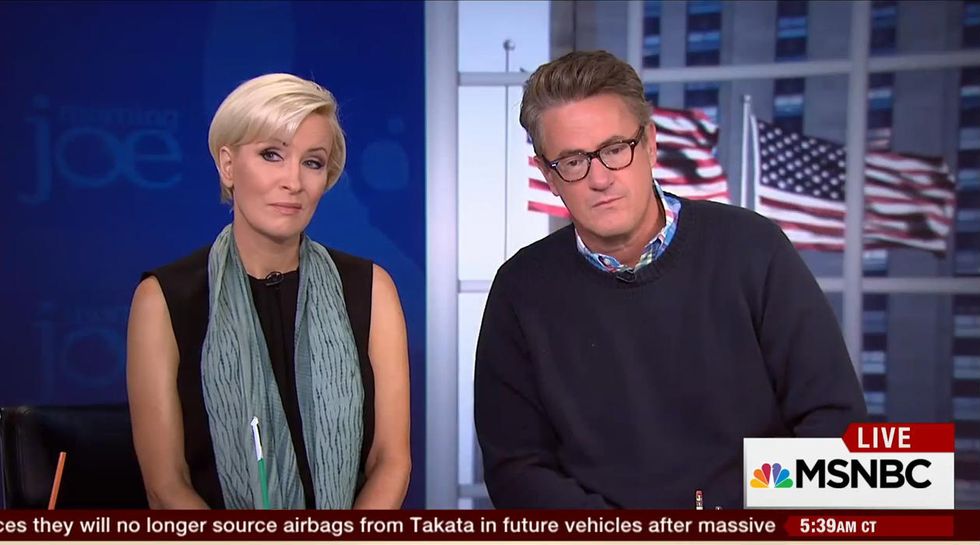 Image source: MSNBC
Christie was telling an audience about his mother's lifelong smoking habit that resulted in her being diagnosed with lung cancer in her 70s. The Republican presidential candidate then compared his mother's nicotine addiction with those of other drug addicts.
"No one came to me and said, 'Don't treat her because she got what she deserved.' No one came to me and said, 'Your mother was dumb, she started smoking when she was 16. So we're not going to give her chemotherapy. We're not going to give her radiation,'" Christie said.
"No one said that about someone who had cancer," Christie continued. "Yet somehow, if it's heroin or cocaine we say, 'They decided, they're getting what they deserved.'"
The New Jersey governor then reminded the audience of his pro-life stance and said that, if someone is pro-life, then "you've got to be pro-life for the whole life, not just for the nine months they're in the womb."
"Morning Joe" co-host Joe Scarborough responded to Christie's "remarkable" moment on MSNBC on Wednesday, saying it's what Republicans have been waiting for.
"That is what we've been talking about and, I can tell you as a Republican, what we've been looking for in candidates all year," Scarborough said. "That was a remarkable moment."
Watch the clip, via MSNBC, below:
As the MSNBC panel noted, Christie gave one other anecdote during the speech about one of his fellow classmates from law school. Christie said that by every definition of the word his classmate was "successful." He attended an Ivy League school, he was "good-looking" and was in "perfect shape."
But, Christie said, his classmate who seemingly had it all died from his addition to pain killers.
"It can happen to anyone, and so we need to start treating people in this country, not jailing them," Christie said. "We need to give them the tools they need to recover, because every life is precious. Every life is an individual gift from God."
"We have to stop judging and start giving them the tools they need to get better," Christie added.
Follow Jon Street (@JonStreet) on Twitter