Lockheed Martin's F-35A Lightning II fighter jet continues to chip away at testing milestones with the latest being the completion of its first aerial gun firing.
F-35 test pilot Maj. Charles "Flak" Trickey completed the first of three gunfire burst tests from the plane's Gun Airborne Unit-22/A 25mm Gatling gun system last Friday.
"This milestone was the first in a series of test flights to functionally evaluate the in-flight operation of the F-35A's internal 25mm gun throughout its employment envelope," Lockheed stated in a news release.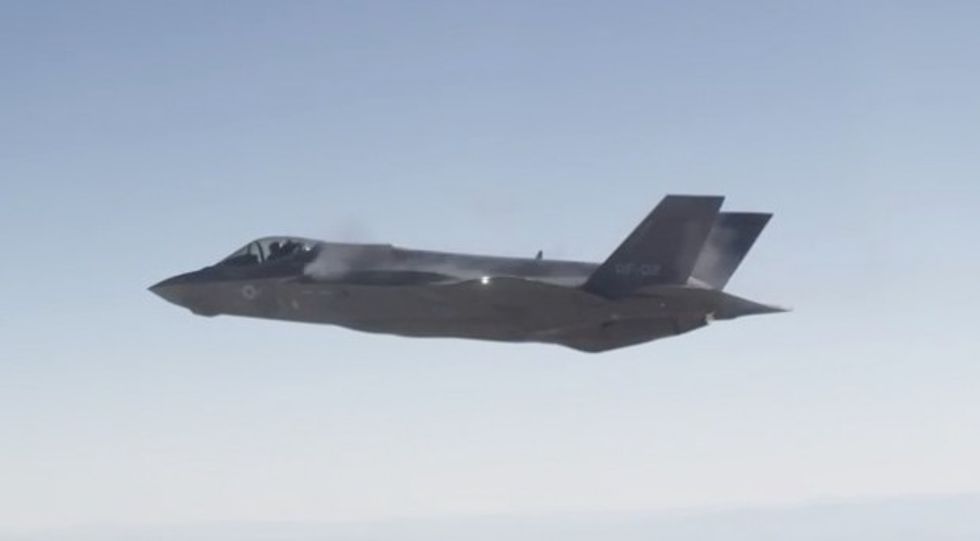 Image source: F-35A Lighting II
The test included three bursts of 30 rounds and two bursts of 60 rounds from the hidden, four-barrel Gatling gun. The gun remains hidden in the plane's left wing until the trigger is pulled, Lockheed said, to reduce its detection via radar.
"Just going out there today to make sure the functionality — loads, fiber, acoustics — all that stuffed worked and it absolutely did. It went about as smooth as you could have expected on the first flight," Trickey said.
Watch the footage from the test that was released Monday:
"The successful aerial gun test sortie was a culmination of several years' planning, which intensified in the first half of 2015 at the Edwards F-35 Integrated Test Force Flight Test Squadron with a team of Air Force, Lockheed Martin, Pratt & Whitney, General Dynamics, and Northrop Grumman personnel," Mike Glass, Edwards ITF flight test director, said in a statement. "The results of this testing will be used in future blocks of testing, where the accuracy and mission effectiveness capabilities will be evaluated."
Earlier this year, Wired described the F-35A as the "more conventional fighter meant for use by the U.S. Air Force and other land-based air forces.
According to Wired, the F-35 Joint Strike Fighter program as a whole, which includes the F-35B and F-35C, is estimated to cost "more than $350 billion over its lifetime (it got started in 2006)." CNN reported that the program's cost topped $400 billion, making it $200 billion over budget and three years behind schedule, and noted that over it's lifetime the program could cost up to $1 trillion.