It was poetry-writing time during class Wednesday — and the teacher had a novel suggestion for Tiara Brown-Wilson.
She told the black seventh-grader — reportedly one of only two non-white students in the Hewitt, Texas, class — that she should compose a poem about her hair weave.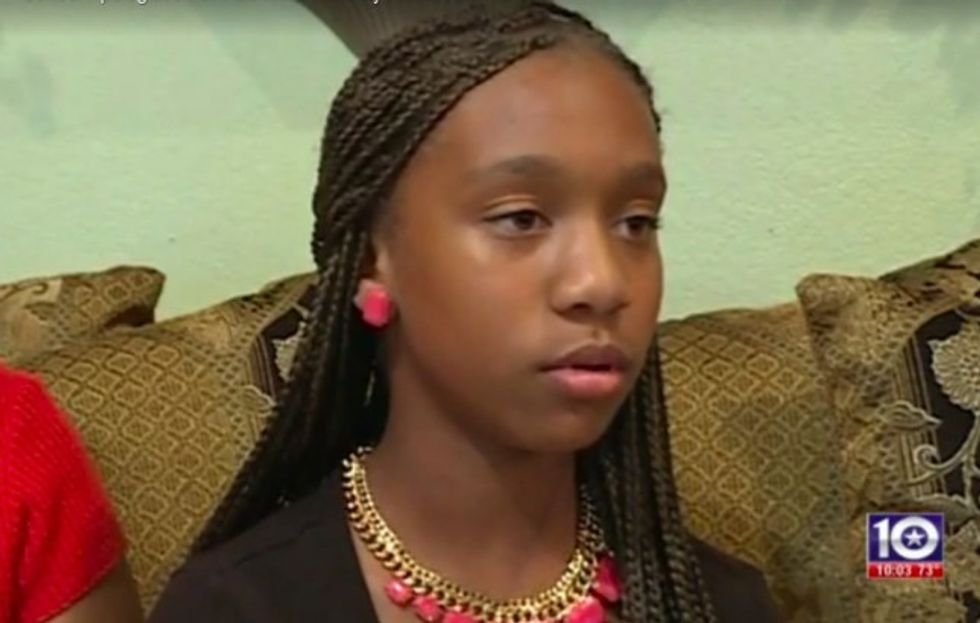 Image source: KWTX-TV
According to Tiara's grandfather, "All the children laughed out of their seats."
He added that a white girl asked the teacher, "Don't you think that was improper?" But he said the teacher replied, "No."
"I was very embarrassed, and I put my head down, and the girl in front of me said, 'Yes, just hide,'" Brown-Wilson told KWTX-TV.
But the A-student didn't retreat for very long and was soon penning a different kind of poem.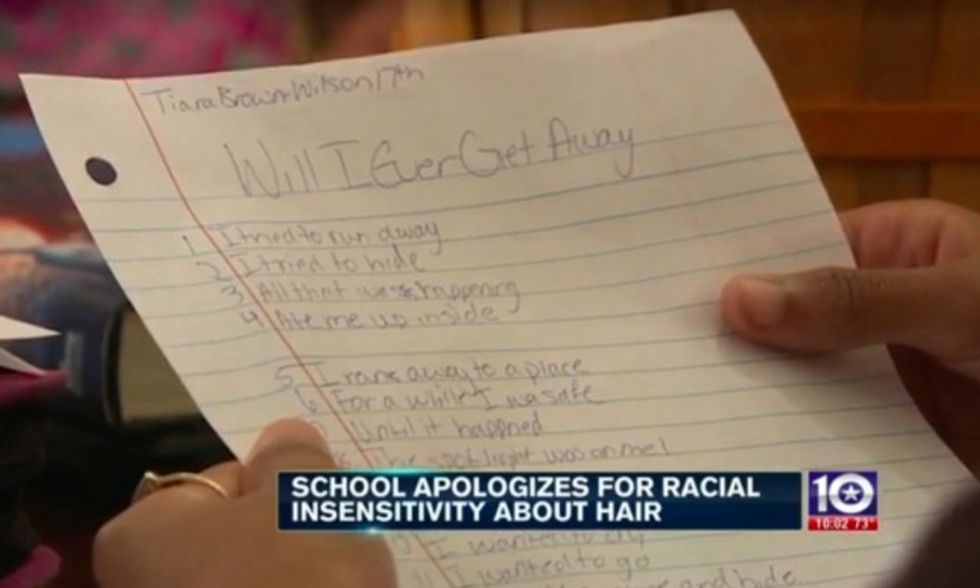 Image source: KWTX-TV
"Will I Ever Get Away" described how the humiliating incident made her feel:
I tried to run away

I tried to hide

All that was happening

Ate me up inside

I ran away to a place

For a while I was safe

Until it happened

The spotlight was on me!

It was embarrassing

I wanted to cry

I wanted to go

To another place and hide

But now I was stuck

My invisibility out of luck

So I stayed and wondered

Will I ever get away,

Or will I stay here in this place?
Brown-Wilson's mother was irate after her daughter told her about the incident.
"I was very livid about what had happened to her," Tiffany Scott told KWTX. "I don't feel like the teacher should have used that example."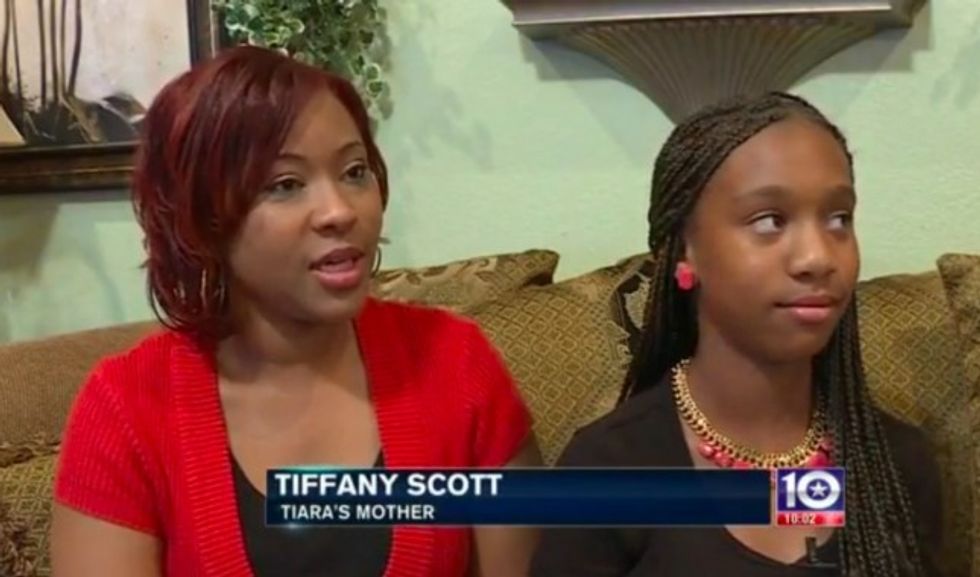 Image source: KWTX-TV
But at the same time, Scott was proud of how her daughter rose above it.
"Tiara took what happened to her and made it beautiful through her poem," she added to the station. "That's exactly what she did and that's what makes me proudest about my baby."
Midway Independent School District officials apologized and set up a meeting with Scott. A statement to KWTX indicated the teacher is sorry for hurting Tiara's feelings and apologized in writing to her and her family that evening and then in person the next day.
"As a parent, I don't want it to be OK for her to be humiliated openly like that," Scott added to the station.
Tiara said she forgives her teacher.
"Yes, I forgive her, and I understand that it was an accident, and these things just happen sometimes," she told KWTX.
After Tiara's grandfather Carlton Stimpson posted his note about the incident Wednesday on Facebook, along with Tiara's poem, it's been shared nearly 56,000 times as of Friday morning.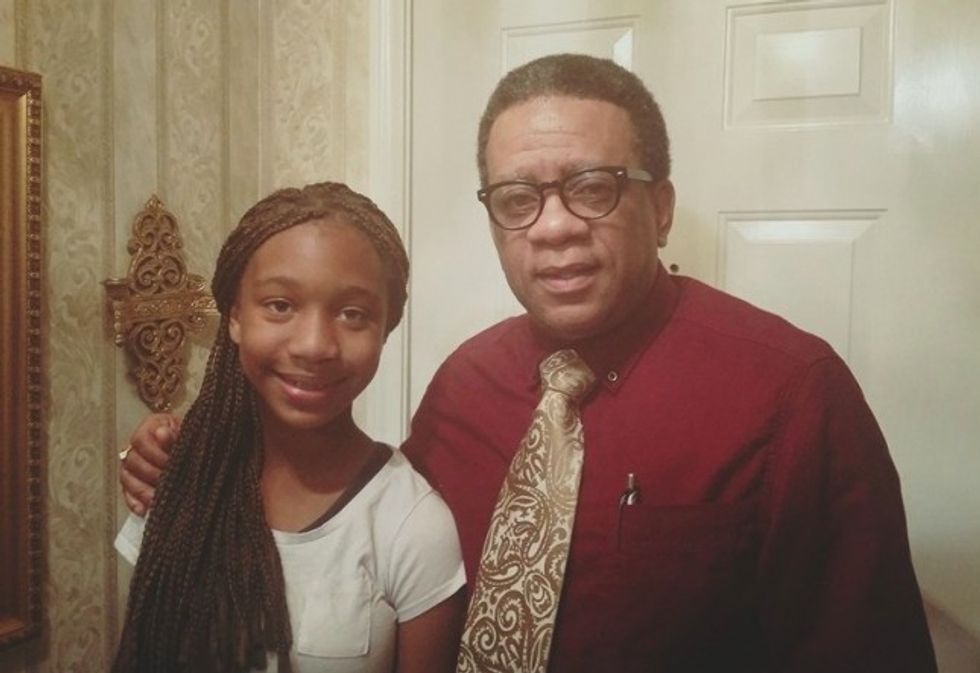 Carlton Stimpson with his granddaughter Tiara (Image source: Facebook)
Stimpson said Tiara "responded with integrity and class."
—
Follow Dave Urbanski (@DaveVUrbanski) on Twitter