Amid law enforcement concerns about the large-scale release of federal inmates, the White House is pointing out that the Obama administration has pushed to promote drug rehabilitation and re-entry programs to prevent a spike in crime.
Last week, the first wave of 6,000 prisoners were released as a result of a U.S. Sentencing Commission policy that will ultimately lead to the release of 46,000 federal inmates, mostly drug offenders. Law enforcement officials told TheBlaze these were not non-violent offenders and had the potential to drive the crime rate up, particularly since heroin and opioid abuse are on the rise.
"The president has had a chance to speak on a number of occasions now about the need for our society to confront the challenges of our society to confront the challenges posed by those who have an addiction to opioids and to heroin," White House press secretary Josh Earnest told TheBlaze Friday.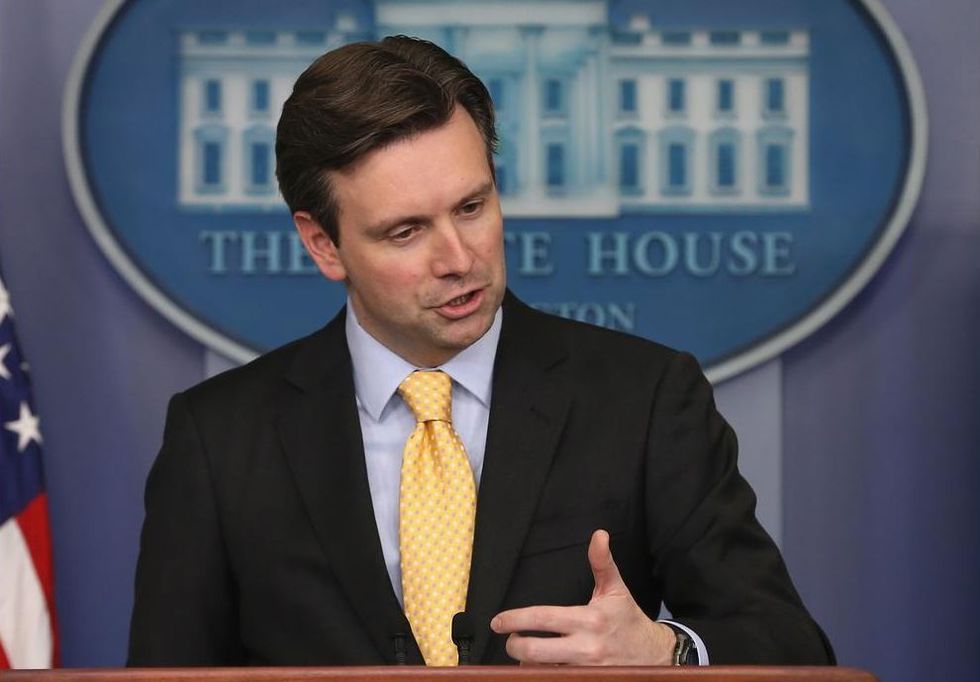 White House spokesman Josh Earnest (Mark Wilson/Getty Images)
"The president did what I thought was a quite powerful event in West Virginia by talking about how communities in that state have been significantly and negatively affected by the presence of opioids," Earnest continued. "There are a number of steps that have been taken, some of them law enforcement, and many of them not, that can try to address this problem."
Earlier this week, Obama spoke about re-entry programs for former prisoners in Newark, which Earnest said should reduce recidivism.
"As it relates to formerly incarcerated individuals, the president had the opportunity earlier this week to travel to Newark to take a look at programs that are doing some really important work to help individuals being released from prison successfully reintegrate into society," Earnest said. "Some of the assistance that is offered is substance-abuse services."
The release comes as Obama and many Republicans in Congress are advocating sentencing reform. But Bob Bushman, president of the National Narcotics Officers Association, insisted that the overwhelming number of prisoners with long sentences belong in prison.
"Most of these released prisoners had prior convictions and worked hard to build up a life of crime," Bushman told TheBlaze. "People who commit lower-level offenses don't go to prison. Those are usually pleaded down. Those who go to prison usually have a record of numerous violent crimes."