It was reported this week that a "Saturday Night Live" studio audience member could nab a cool $5,000 by shouting "Trump is a racist!" during the Republican presidential candidate's guest hosting gig on the legendary sketch comedy show.
The "bounty" was offered by DeportRacism.com, a political action committee targeting Trump and NBC because of the candidate's position on immigration. "Trump has no place on that stage," Luke Montgomery of DeportRacism told TheBlaze. "NBC is going for the ratings, and so are we."
Well, it happened. Kinda.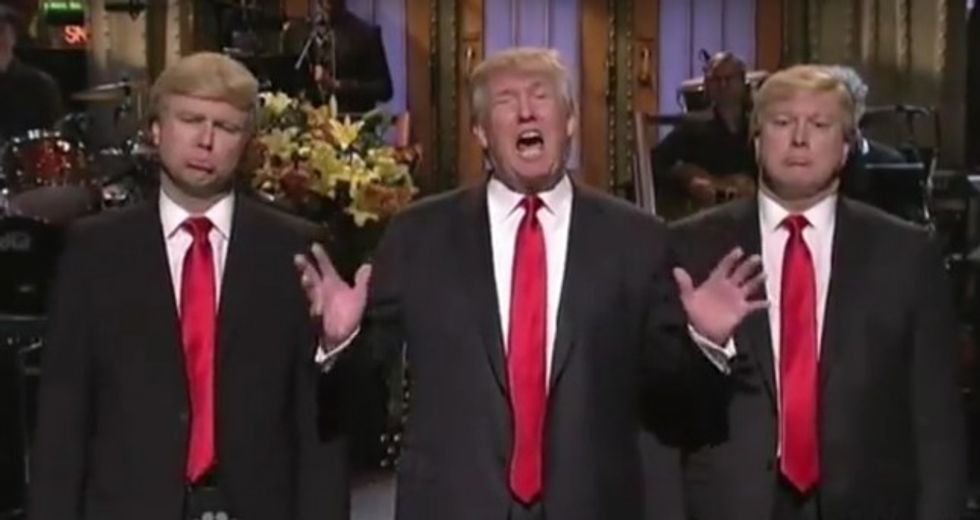 Image source: YouTube
Trump was busy chatting with the audience early in the show when all of a sudden, you heard it: "You're a racist!"
"Who the hell ... I knew this was gonna happen," Trump reacted. "Who is that?"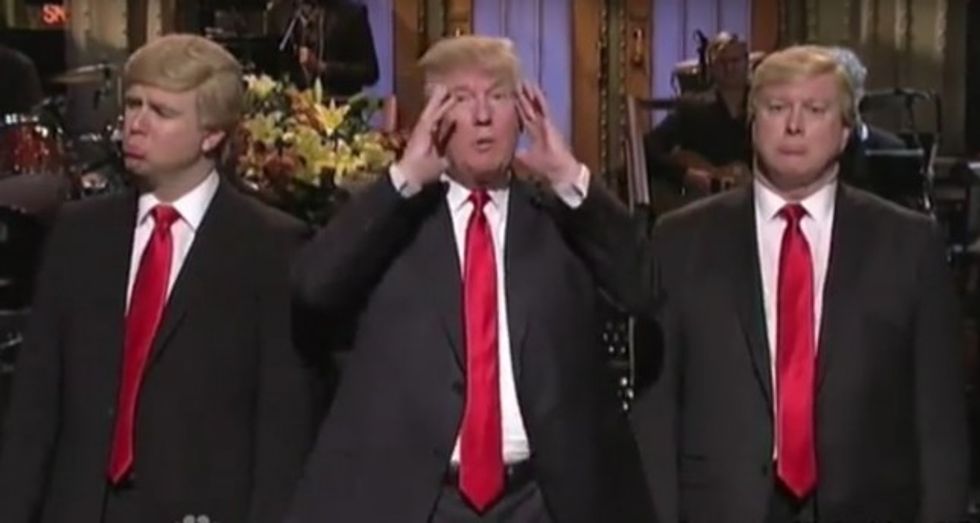 Image source: YouTube
As the guest host turned to the side of the stage, comedian and "Seinfeld" creator Larry David stood there, arms folded with a sly smile, and repeated the exclamation: "Trump's a racist!"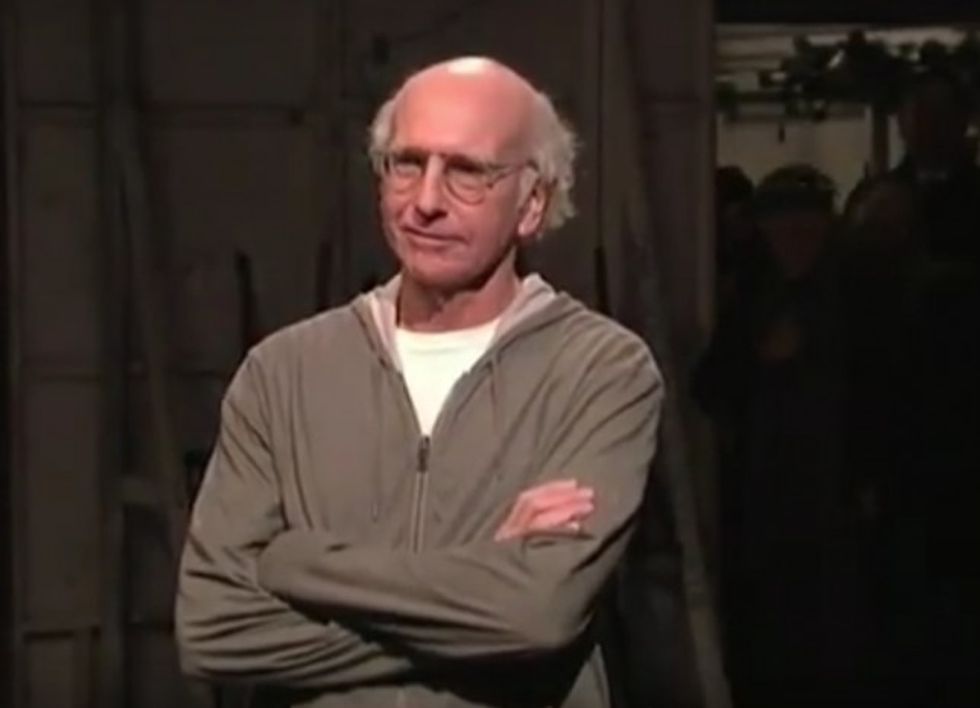 Image source: YouTube
Trump asked, "What are you doing, Larry?"
"I heard if I yelled that they'd give me $5,000," David replied to much laughter.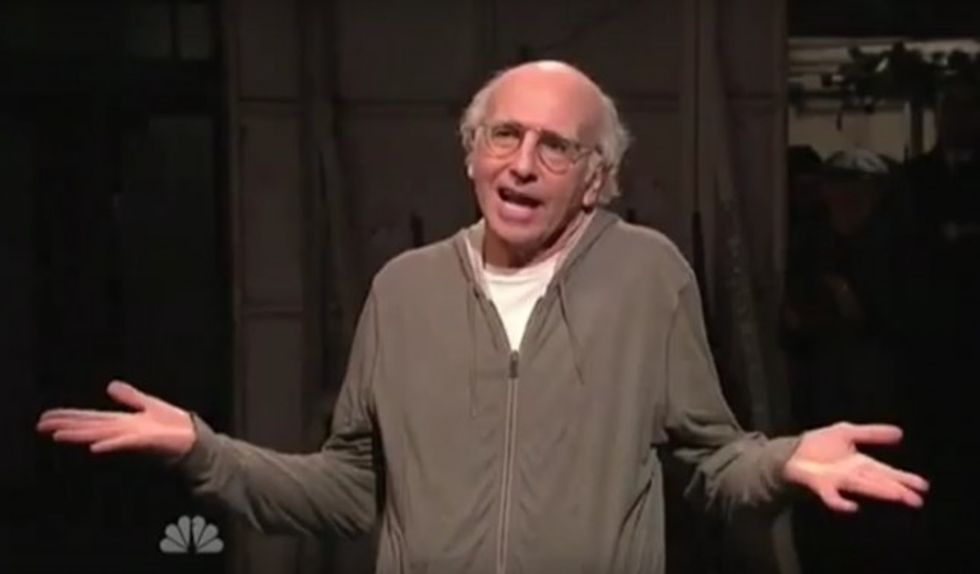 Image source: YouTube
Trump's response: "As a businessman I can fully respect that."
Check out the clip:
This story has been updated.
—
Follow Dave Urbanski (@DaveVUrbanski) on Twitter