Republican presidential candidate Mike Huckabee received scrutiny Tuesday night for telling a joke about his wife in response to a question at the Fox Business GOP debate.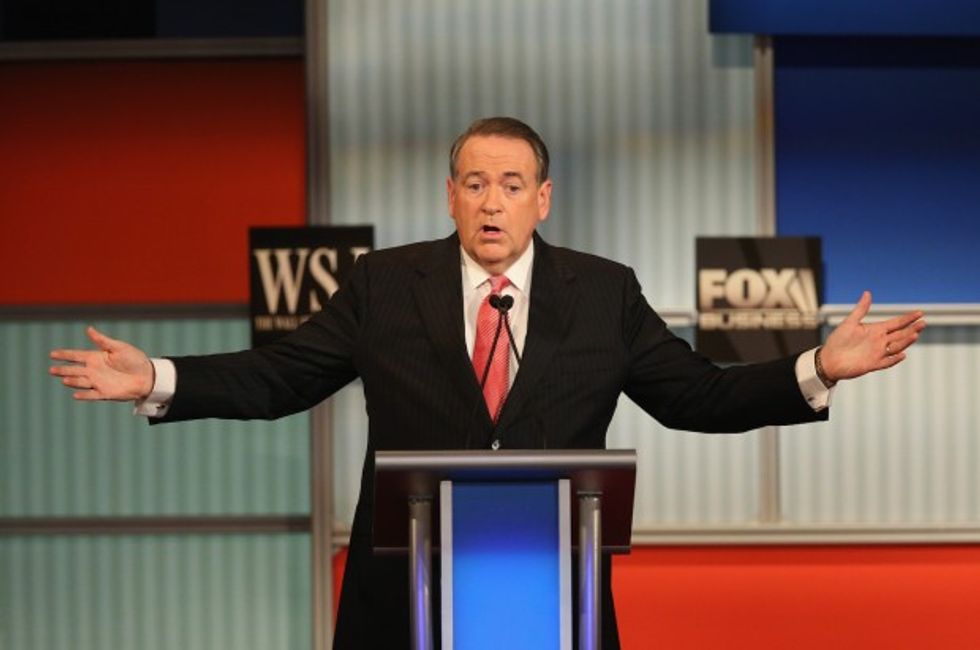 Scott Olson/Getty Images
The former Arkansas governor was asked about Federal Reseve Chairman Janet Yellen when he replied with the remark.
"Well, my wife's name is Janet," he said. "And when you say 'Janet Yelling' — I'm very familiar with what we need."
Within seconds, Huckabee was criticized.
—
Follow the author of this story on Twitter and Facebook: