Veterans Day 2015 marks the launch of a new, original series of short videos from TheBlaze Radio and director Matt Roman, spotlighting the problems facing American military veterans who rely on the VA hospital system for medical care. According to Doc Thompson, co-host of "The Morning Blaze," "We're trying to put pressure on the VA and get it fixed," adding, "These powerful and tragic stories put a human face on the horrific situation facing the people we owe the most — the people who sacrificed for our freedom."
The first episode tells the story of deceased U.S. Army vet Nick Cutter from the perspective of his grieving mother.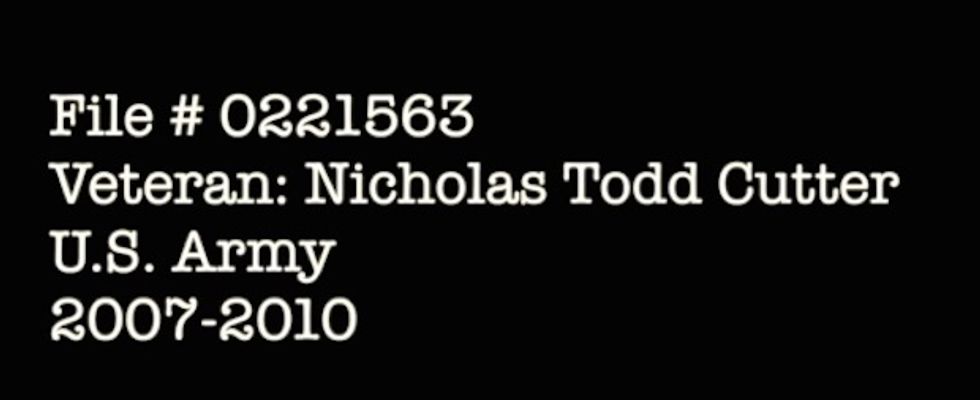 Image source: YouTube
After Cutter returned home from his 15 months of overseas deployment on the front lines in Iraq, he moved back home with his mother.
Cutter was back from Iraq, but he also brought something with him. Army Specialist Nick Cutter was fighting the demons of PTSD. He reportedly became involved with drugs and alcohol, turning to crime to support his habits.
Following a few run-ins with the law and her son's PTSD causing him to withdraw from the world, Mary Zielinski was relieved when Nick finally reached out to her, saying, "Mom, I need your help. Something's horribly wrong." Cutter ended up in the West Palm Beach VA hospital.
Mary Zielinski and Nick Cutter believed help for Nick's PTSD would be found in the VA hospital system. It was not.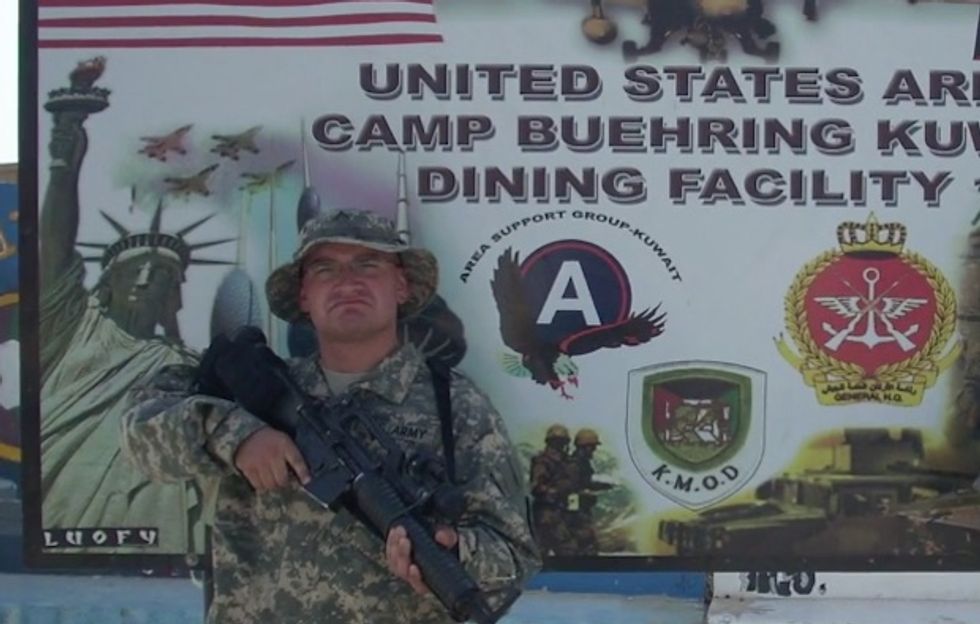 Nick Cutter (Image source: YouTube)
Nick Cutter's outpatient treatment for his drug problems and PTSD was unsuccessful at the West Palm Beach hospital, and he eventually was granted admission to an inpatient program at the VA in Miami.
Checking into the residential program Oct. 1, 2012, Cutter began an eight-month stay that would end with his death following a weekend that reportedly included his "celebrating" the government finally designating the vet as "100 percent disabled."
On June 1, 2013, while under VA care, Cutter was found dead of a drug overdose.
The initial reason given by the VA, according to his mom: He choked on a sandwich. "They thought he choked on a sandwich because he wasn't breathing, they couldn't resuscitate him," a visibly upset Zielinski said. Zielinski said that she found out the actual cause of death by reading an Inspector General's report on the incident.
Watch Mary Zielinski share the story of her son's passing.
Do you have a story about an encounter you or a family member had with the VA? Contact The Morning Blaze.
--
Follow the author of this story on Twitter and Facebook: