On Friday the world's attention turned again to Paris, which was hit with a far deadlier terror attack than the one the city endured in January.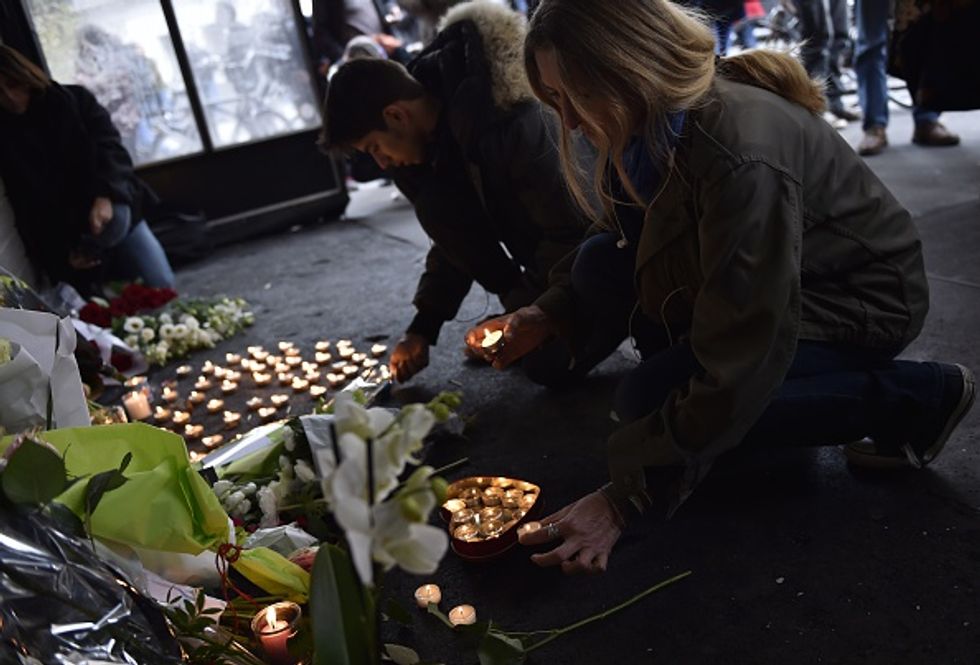 People place flowers and candles outside the cafe 'La Belle Equipe' at the Rue de Charonne in Paris on November 14, 2015, following a series of coordinated attacks in and around Paris late Friday. (LOIC VENANCE/AFP/Getty Images)
Expressions of sorrow and solidarity hit social media as France once again was forced to pick up the pieces after radical Islamic violence.
San Francisco City Hall tonight, lit in memory of those lost in Paris. Kudos to City staff. pic.twitter.com/ph9WZfUQ3W

— John C. Baker (@jcb10) November 14, 2015
But some supporters of University of Missouri student protesters seemed a bit put off by Paris taking over the front pages, despite a solid week of media attention (save for when the press was banned) focusing on demonstrations at the school.
"Interesting how the news reports are covering the Paris terror attacks but said nothing about the terrorist attack at #Mizzou," one detractor wrote: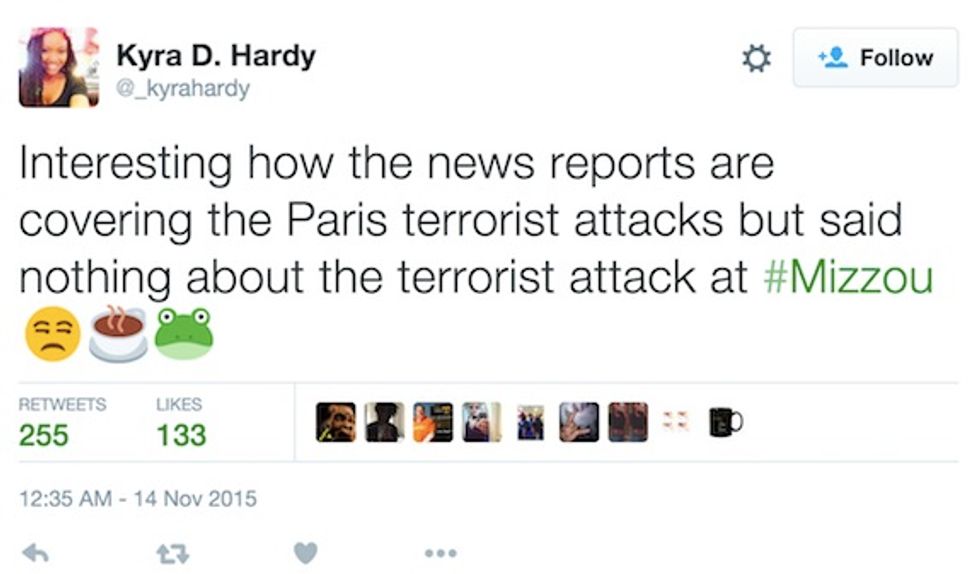 Image source: Twitter via Breitbart
Here's what others had to say on Twitter: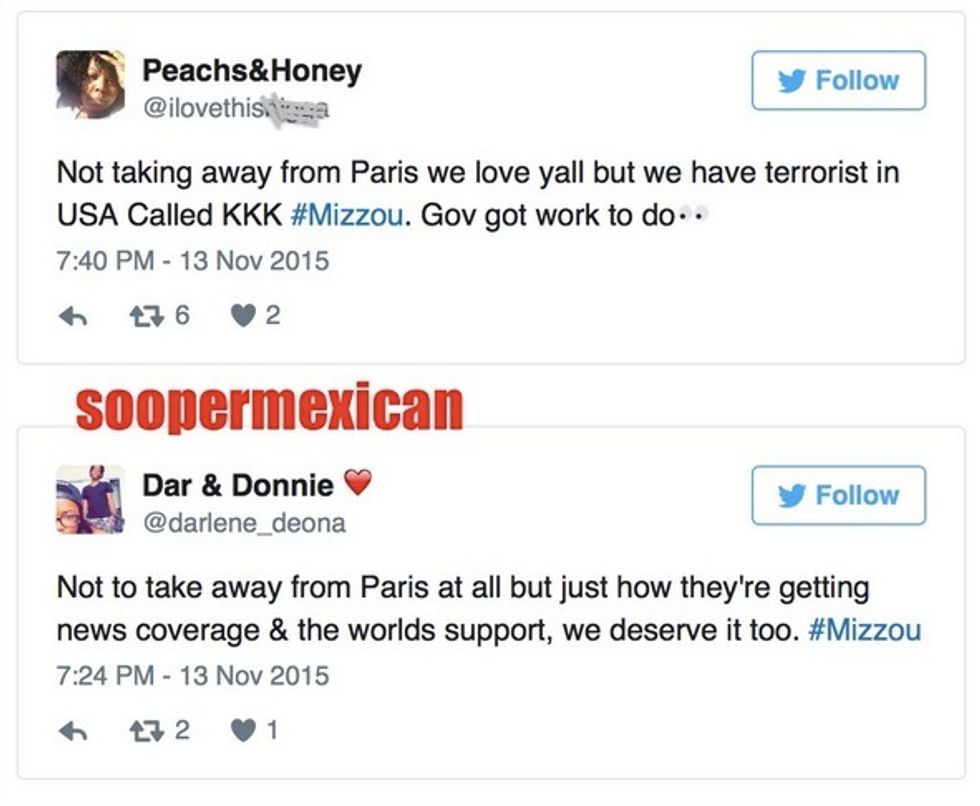 Image source: Twitter via Soopermexican (racial slur redacted)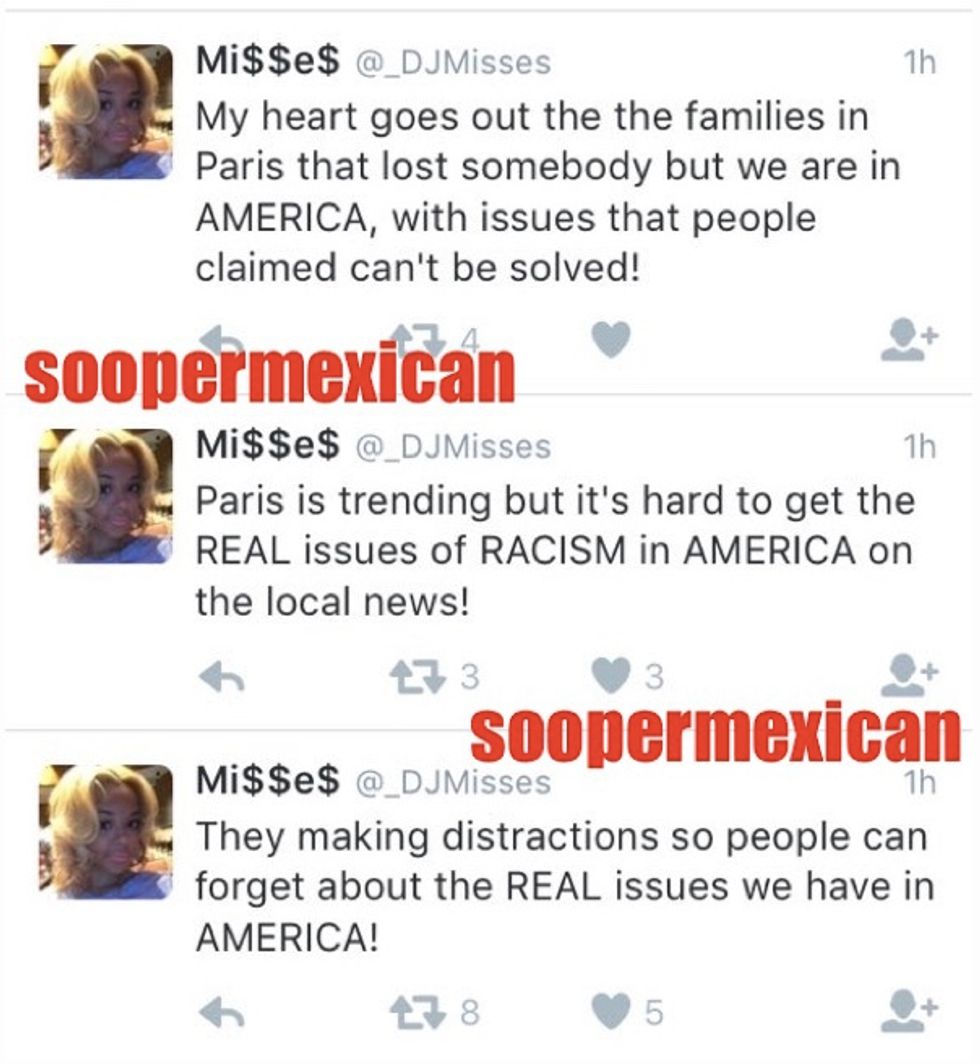 Image source: Twitter via Soopermexican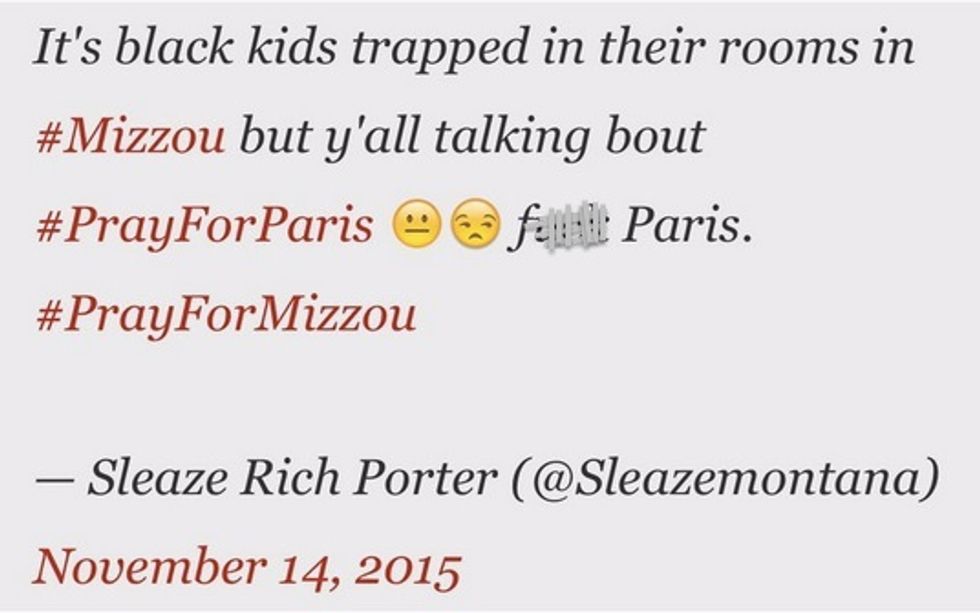 Image source: Twitter via Soopermexican (profanity redacted)
Image source: Twitter via Soopermexican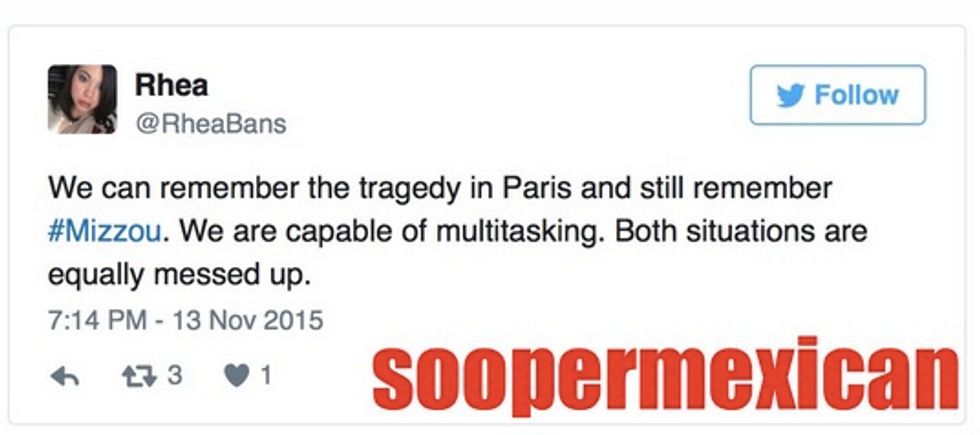 Image source: Twitter via Soopermexican
(H/T: SooperMexican, Breitbart)
—
Follow Dave Urbanski (@DaveVUrbanski) on Twitter