Dozens of House Republicans have signed onto legislation that would enact an immediate moratorium on migrant resettlement programs in the United States.
The legislation, sponsored by Rep. Brian Babin (R-Texas), would pause the flow of refugees into America until more information — particularly with regard to the vetting process — can be gathered. The bill will require the Government Accountability Office to assess the resettlement program.
While the legislation does not include a specific time for the GAO assessment to be completed, it would require the study to be done in an "very efficient and quick" manner, Rep. Diane Black (R-Tenn.), who has signed onto the legislation, told TheBlaze in an interview Monday evening.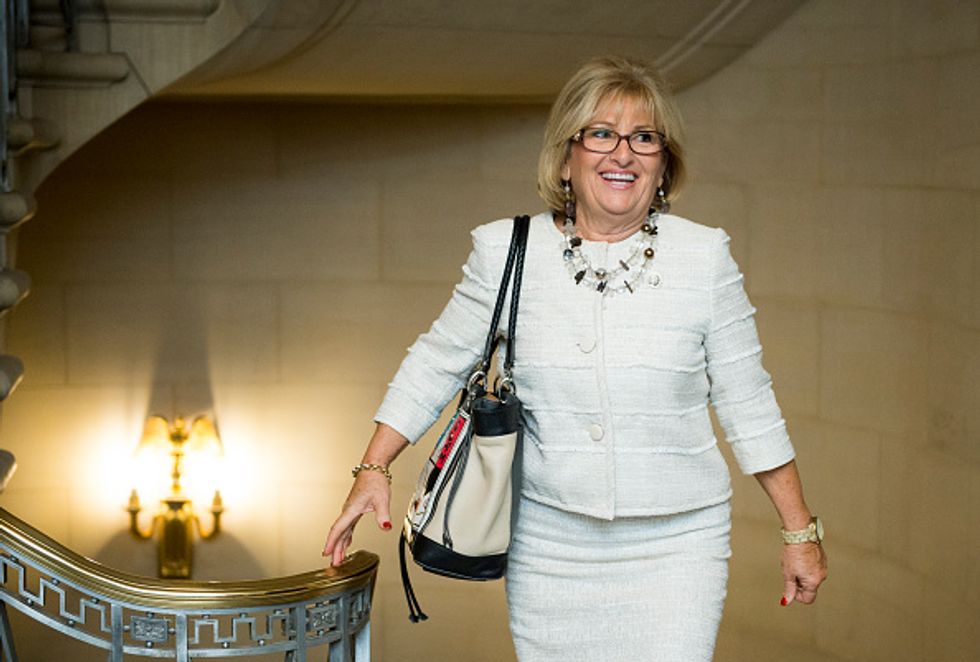 Rep. Diane Black (R-Tenn.) is backing a bill to place a moratorium on migrant resettlement programs in the United States. (Bill Clark/CQ Roll Call)
"Until we get good, verifiable information about how we vet people that come into this country, then I think we have to err on the side of safety for national security," Black said.
The bill would apply only to future refugees attempting to enter the United States — not any migrants that have already arrived in the country, Black clarified to TheBlaze.
Citing Friday's terrorist attacks in Paris that claimed the lives of more than 120 lives, Black said the "biggest question" is figuring out a vetting system for migrants coming from countries in turmoil as "there's no really verifiable system that can tell us if someone is really who they say they are."
"After all, it is our constitutional duty to provide for the common defense, and even though we are a country of compassion, our number one duty is to protect the people of this country," she said, adding that she's seen a "huge concern" from her constituents regarding the influx of migrants from Muslim countries.
"We've been through 9/11, and we saw the radical Muslim jihadists that did the damage to our country during that time; now we're seeing what happened in Paris," Black said. "They haven't seen devastation like that since WWII. So it is a concern of their safety and security."
The House members are not the only elected officials taking action.
Republican governors have issued directives and plans to attempt to stem the flow of refugees into their states. GOP presidential candidate Louisiana Gov. Bobby Jindal signed an executive order Monday that allows for state agencies and law enforcement to use whatever legal means necessary to stop Syrian migrants from entering Louisiana.
Jindal's fellow Republican presidential candidate Sen. Rand Paul (Ky.) announced his own legislation Monday designed to prevent refugees fleeing from "high-risk" countries from entering the United States. That legislation would be applicable to some refugees from around 30 countries, the libertarian-leaning senator told reporters.