Despite the hype surrounding an influx of Syrian refugees into the United States, the State Department's Refugee Processing Center has only processed 1809 Syrian nationals in 2015.
In fact, the majority of the 50 U.S. states have processed fewer than 10 Syrians, according to the State Department. More than half of those have processed zero.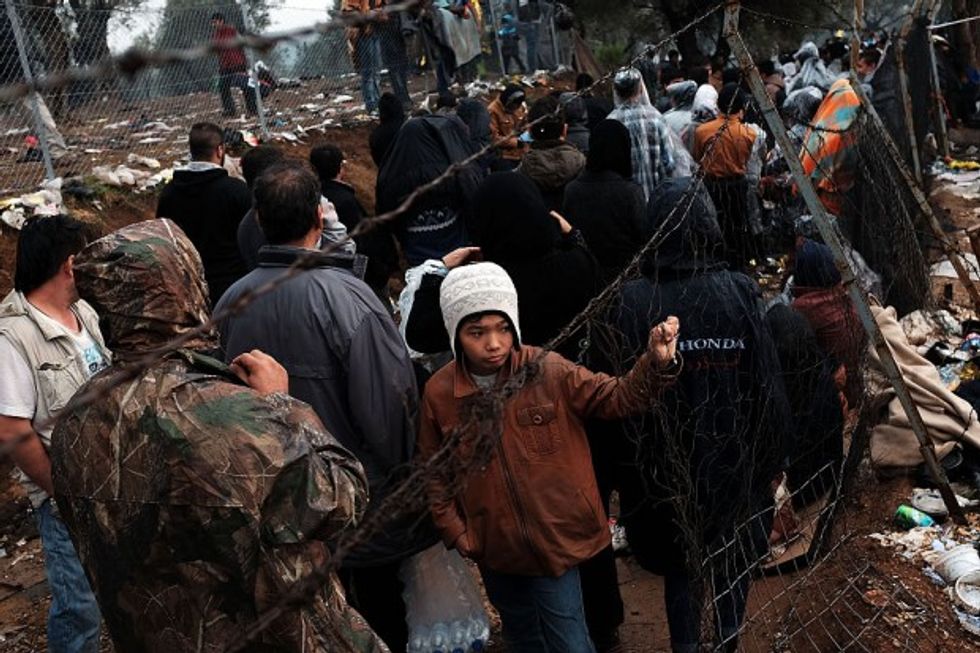 Syrian refugees continue to migrate to Europe, October 21, 2015. (Getty Images/Spencer Platt)
The 10 states that have processed the most Syrian refugees as of Sunday are as follows:
California - 218

Texas - 194

Michigan - 188

Arizona - 153

Illinois - 131

Pennsylvania -  119

Florida - 104

Kentucky - 92

New Jersey - 75

Ohio - 72
While the numbers for 2015 aren't as high as some believe, those numbers are expected to balloon in 2016.
In September, the White House announced their plan to increase the number of refugees accepted into the U.S. in 2016 - from 70,000 to 85,000. 10,000 of those refugees are planned to come from Syria.
However, in the wake of last Friday's terror attacks in Paris, many state governors are pushing back at the idea of having Syrian refugees relocated to their state. At least 15 governors have vowed to deny refugees, and that number continues to climb.
The concern with a large number of Syrian refugees entering the country at once, is the possibility of jihadists and Islamic State sympathizers making their way into the groups seeking refuge. Sen. Ted Cruz (R-Texas) warned of the possibility last month, but was quickly rebuked.
In a twist of fate, at least two of the alleged Paris attackers made their way to France after posing as Syrian refugees. The two were accepted by Greece, according to the Daily Mail.
—