Republican presidential hopeful Gov. John Kasich (Ohio) filed an equal opportunity request Tuesday with the Federal Communications Commission over GOP rival Donald Trump's "Saturday Night Live" appearance earlier this month.
DEVELOPING: Kasich attorneys file request for "equal time" with NBC, following Trump's SNL gig https://t.co/fMOpIg4qJ8

— Shannon Bream (@ShannonBream) November 17, 2015
Kasich invoked 47 CFR 73.1941, which states that television stations shall give equal opportunities to each candidate, in his formal request to the FCC.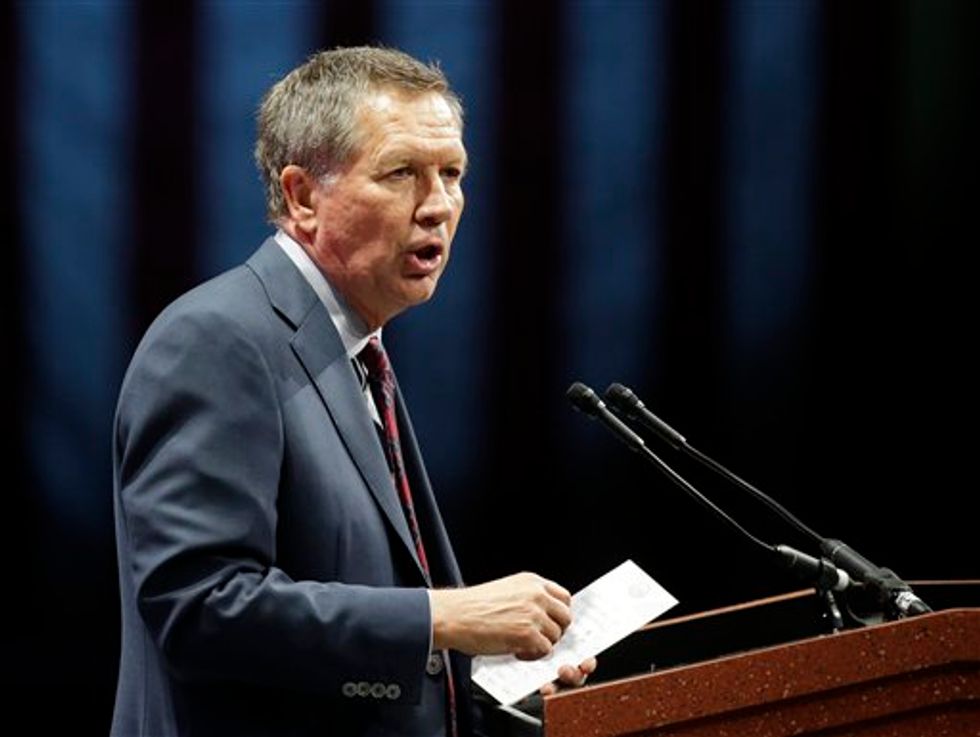 Republican presidential candidate Ohio Gov. John Kasich addresses the Sunshine Summit in Orlando, Fla., Nov. 14. (AP Photo/John Raoux)
"Presidential candidate John R. Kasich respectfully requests equal opportunity for the use of facilities that aired the Nov. 7, 2015, episode of 'Saturday Night Live' featuring an appearance by presidential candidate Donald J. Trump," the request says.
Kasich's request purports that — under FCC guidelines — both he and Trump are "legally qualified candidates" and that he is "entitled" to the same opportunities his presidential contender receives.
"We look forward to working with you to satisfy this request," the letter says in conclusion.
Read Kasich's full request here.
—
Follow Tré Goins-Phillips (@tregp) on Twitter