Real estate tycoon Donald Trump maintains a sizable lead over his rivals in New Hampshire, according to a Fox News poll released Wednesday.
The new poll, which surveyed 804 registered voters by phone, had Trump in the number one spot at 27 percent.
#BREAKING New Hampshire! #2016#GOP #FoxNews#poll Trump 27 Rubio 13 Cruz 11 Bush&Carson 9 Kasich 7 Christie 6 https://t.co/k09dViL3Xg

— Fox News Poll (@foxnewspoll) November 18, 2015
Sen. Marco Rubio (R-Fla.) placed second with 13 percent, followed by Sen. Ted Cruz (R-Texas) with 11 percent.
Former Florida Gov. Jeb Bush found himself tied at nine percent with retired neurosurgeon Ben Carson, who slid out of the top three.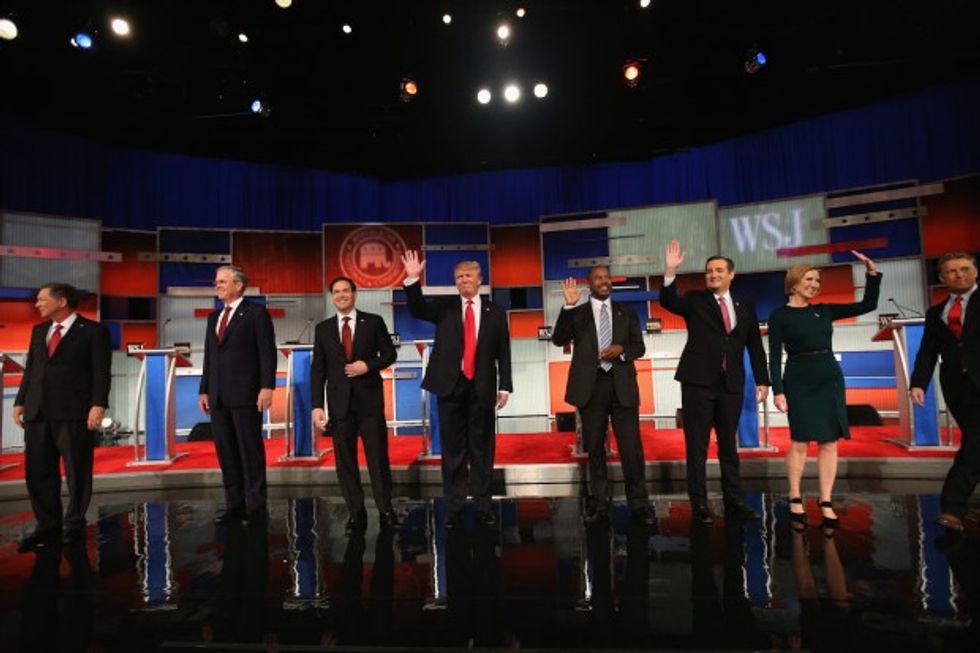 MILWAUKEE, WI - Photo by Scott Olson/Getty Images

44 percent of those surveyed said they were "certain to support" their chosen candidate. 55 percent said they might change their mind and two percent said they didn't know.
When asked for their second choice, Carson topped others in the field with 16 percent. Rubio followed at 13 percent with Trump scoring 11 percent.
The poll was conducted Nov. 15-17.
—
Follow the author of this story on Twitter and Facebook: