Max Zahir was in his vehicle at a gas station earlier this week when a homeless man approached him and asked if he had any change he could spare.
"What do you need the change for?" Zahir said he inquired.
Turns out the homeless man is a veteran who told Zahir he hadn't eaten since the previous day.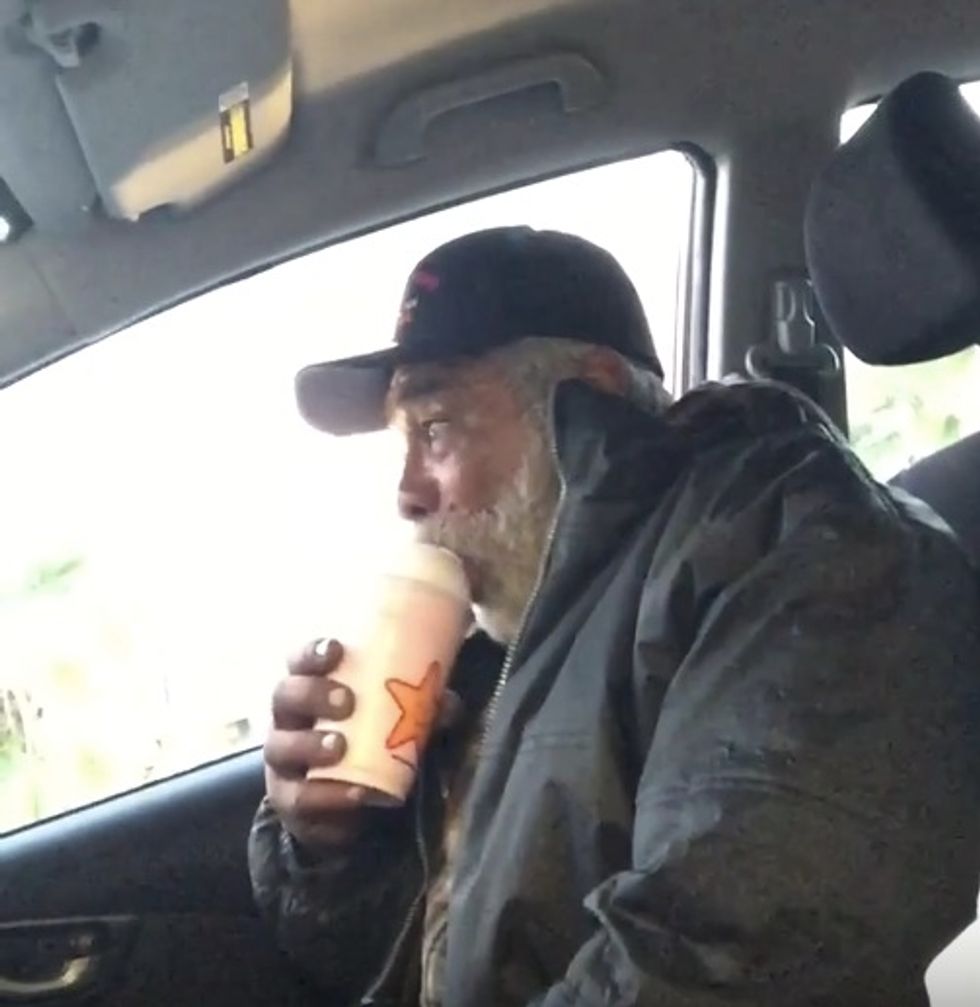 Image source: YouTube
But instead of giving the man change, Zahir did him one better: He said he asked the man to hop in his vehicle so Zahir could buy him a meal.
A video camera in Zahir's vehicle captured what happened next.
The pair pulled into a drive-thru of what appears to be a Carl's Jr. restaurant, and Zahir handed the grateful vet a drink and some food.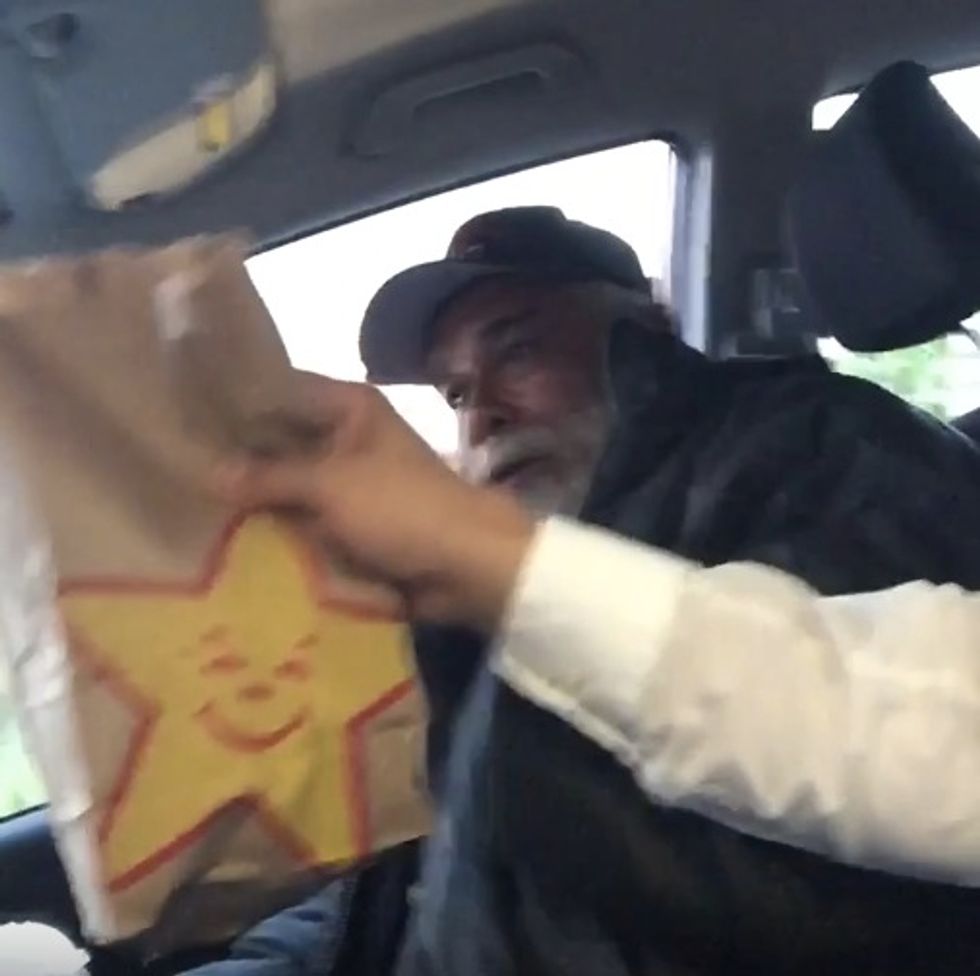 Image source: YouTube
Afterward when the pair were about to part ways, Zahir made the vet a promise.
"I go to work every day around 4 o'clock, OK?" he told the vet. "If you meet me at that gas station I'm going to buy you lunch ... OK? I just want to do something, and then maybe one day you get to your feet just pay it forward, OK?"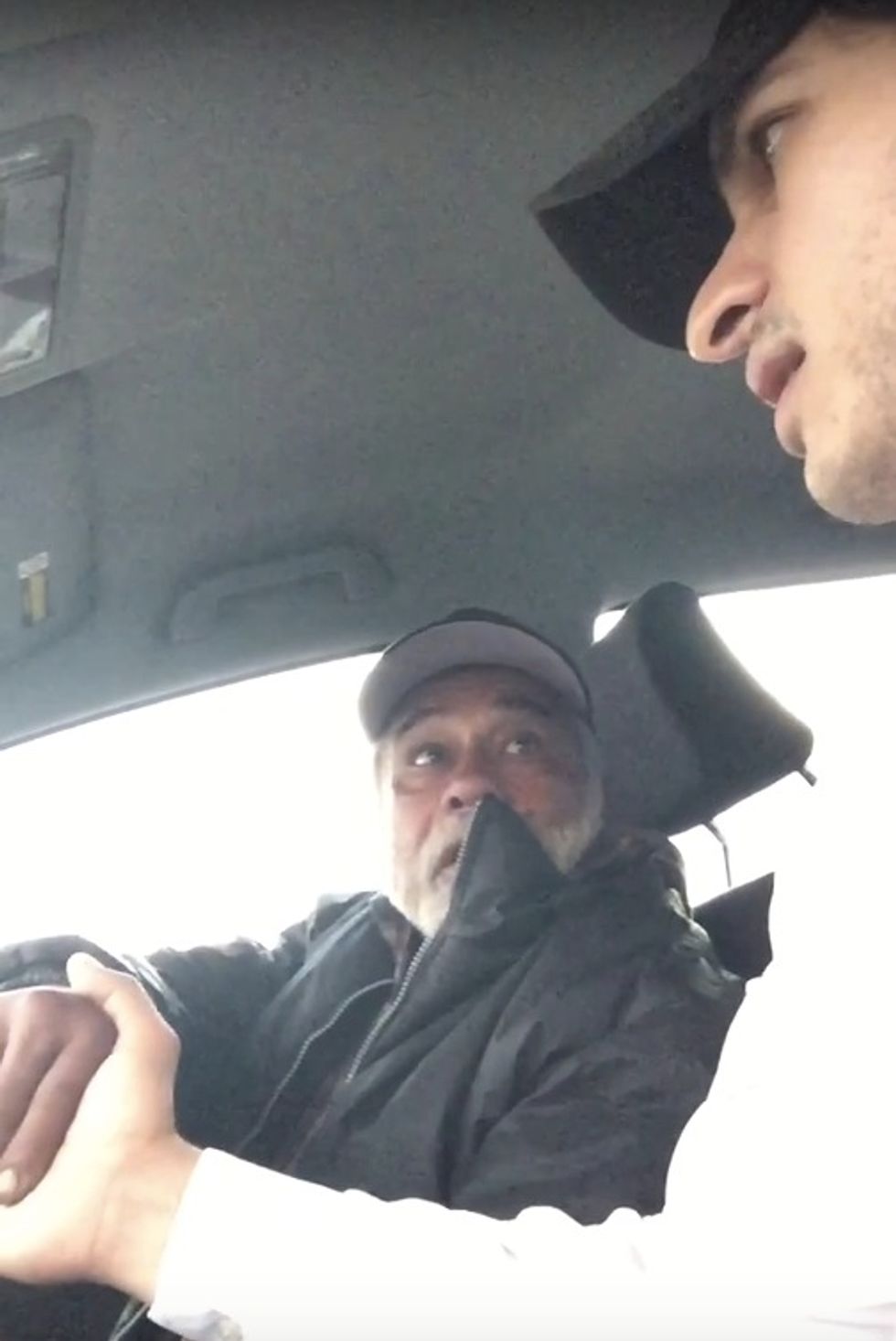 Image source: YouTube
The homeless vet said he would, and before he opened the passenger door, he said, "God bless you, brother" and began to cry.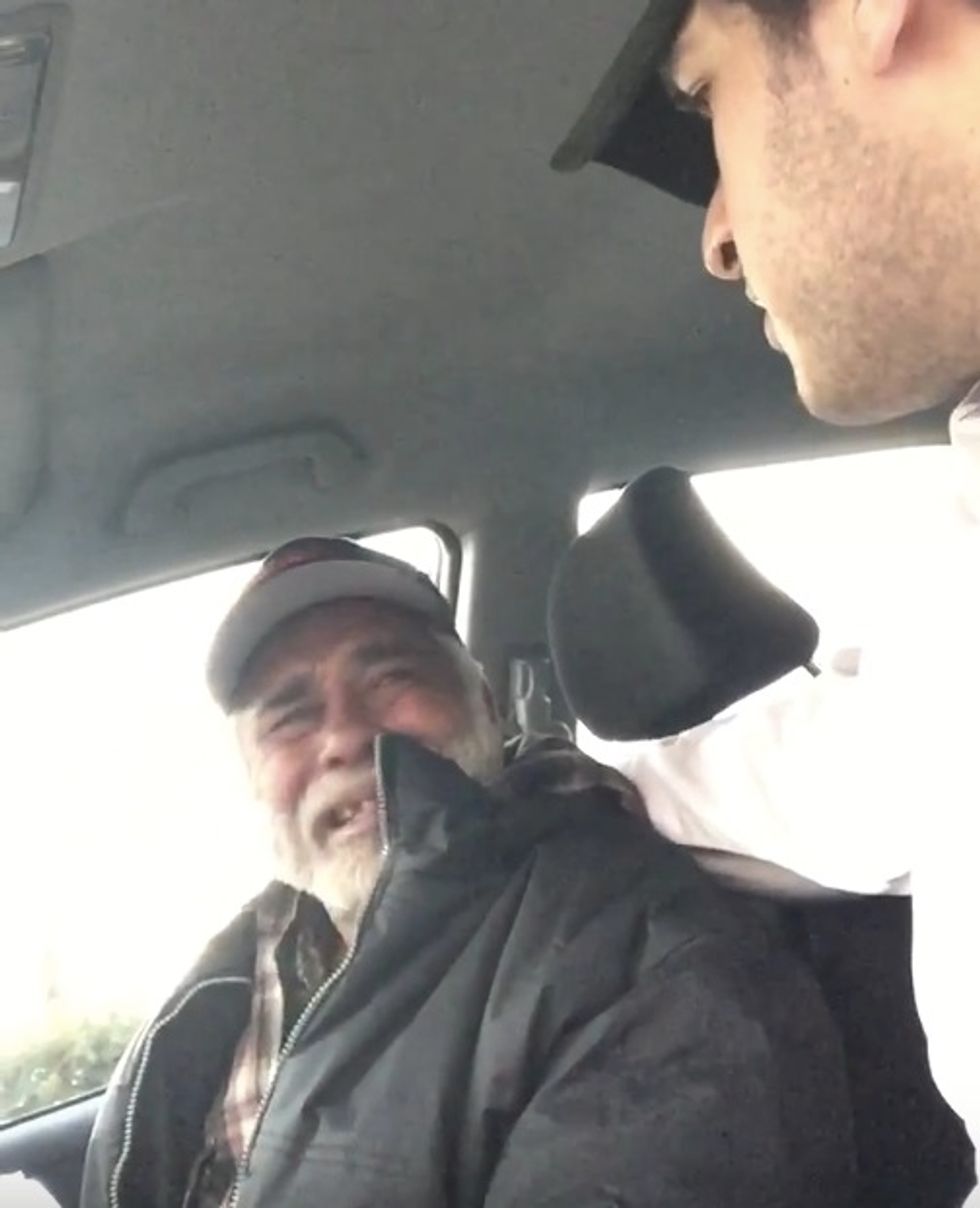 Image source: YouTube
Zahir offered the man a hug, and vet told a him a bit more of what life has been like for him.
"Thank you, Max," he said in between sobs. "Nobody showed me this much kindness in a while."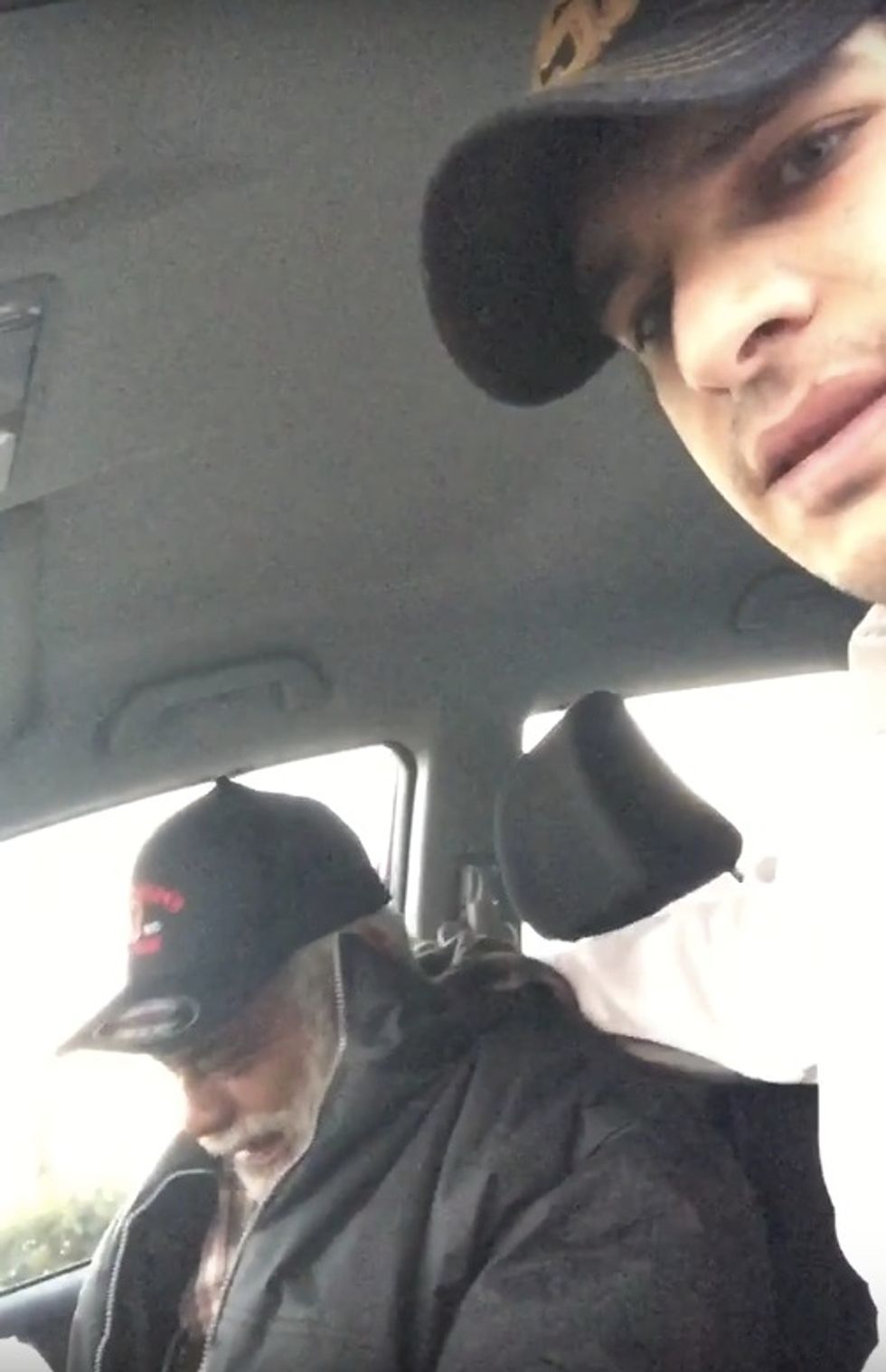 Image source: YouTube
"It's just a small thing," Zahir replied. "You served this country, and you deserve better."
The homeless vet noted, "There's a lot of us out here, bro."
In Zahir's video description, he said the idea behind him posting the clip is that "not every homeless person asks for money to buy drugs" and "to raise awareness for our homeless veterans."
To that end, Zahir started a GoFundMe page to raise money to buy sleeping bags and food for homeless veterans as winter approaches.
He also offered the homeless vet a job at his restaurant, Celebrities Sports Grill Yucaipa in California, Inside Edition reported.
—
Follow Dave Urbanski (@DaveVUrbanski) on Twitter