A heckler shouting "Trump's a racist" was ejected from Donald Trump's campaign rally in Worcester, Massachusetts, Wednesday.
"We're gonna have a military that is so strong and so powerful that no one is gonna mess with us," Trump declared just before the heckler began chanting.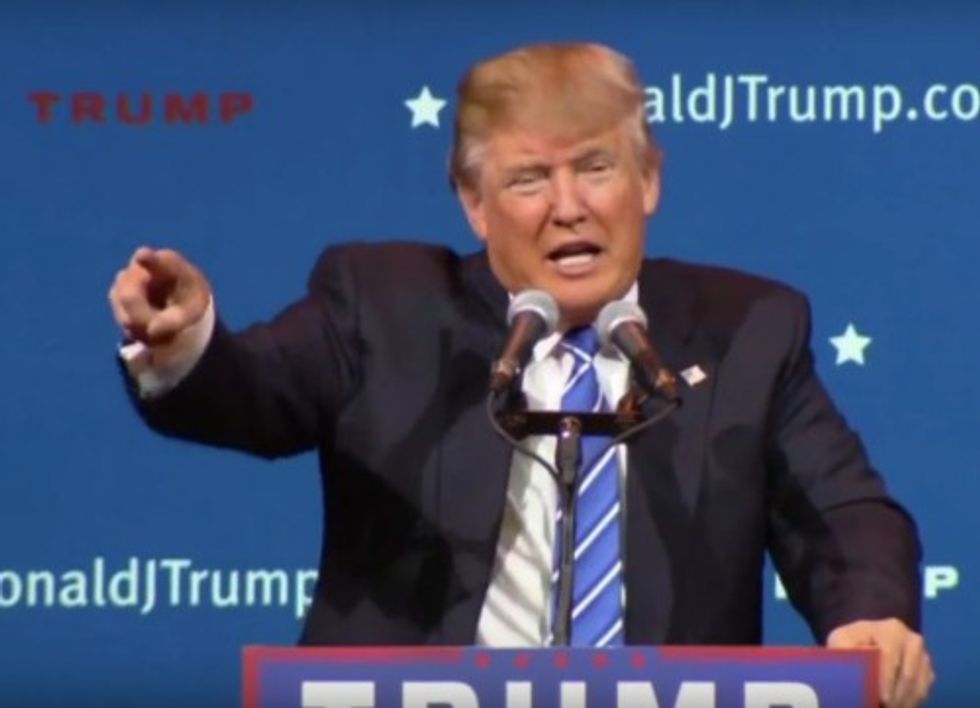 Image source: YouTube
The Republican presidential front-runner then halted his speech while the heckler went on, standing on a chair and shaking his fist at Trump supporters who were yelling back at him and waving campaign signs in his face.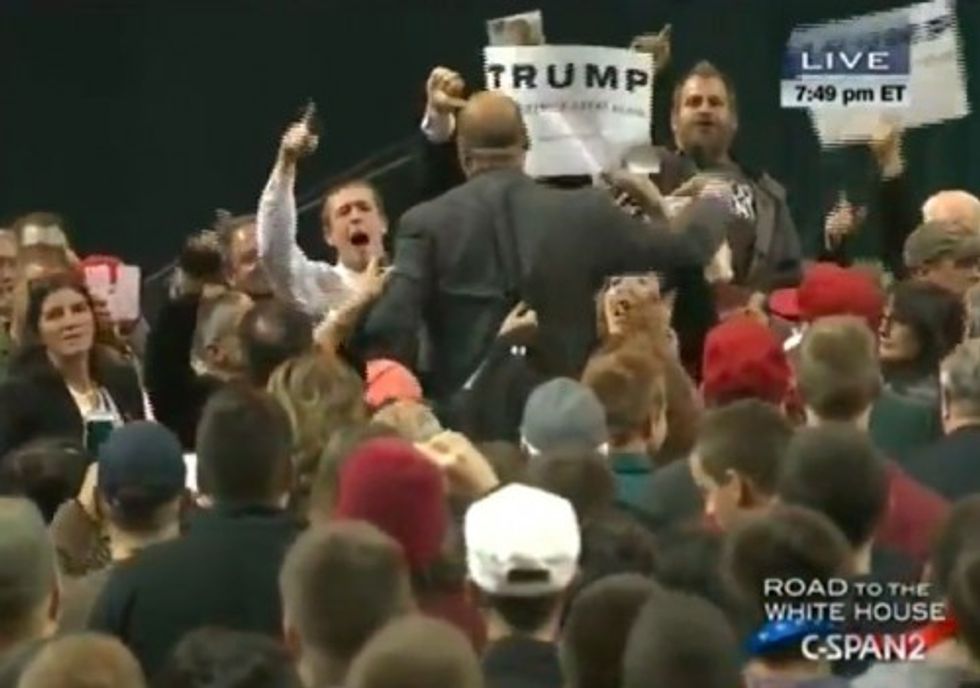 Image source: C-SPAN
A number of non-uniformed individuals gathered around the heckler and pulled him off the chair in a mini-scuffle before police nabbed the man and escorted him out — and he continued his heckling until he left the camera frame.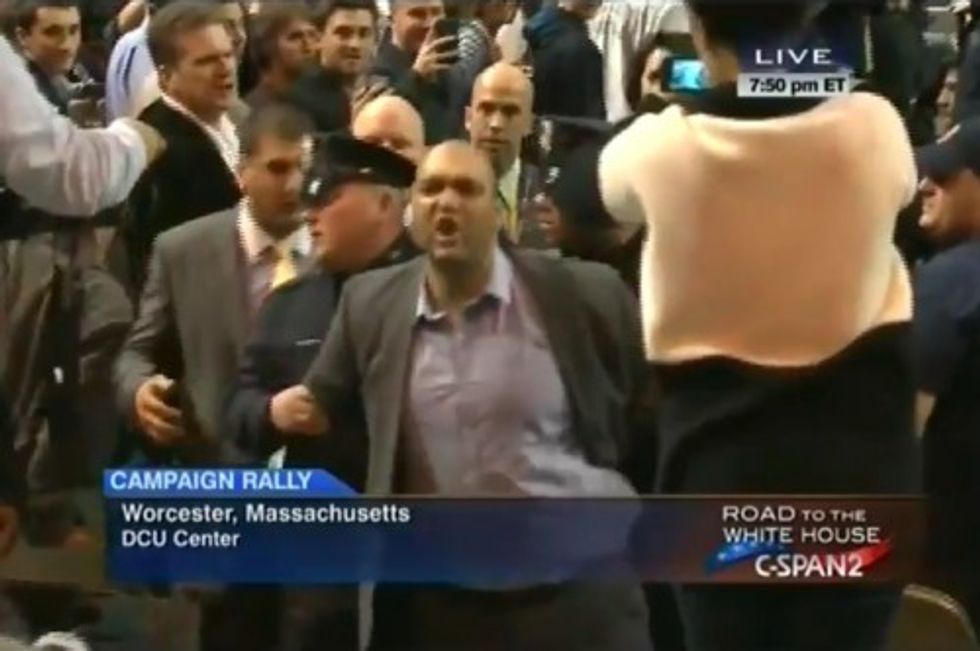 Image source: C-SPAN
Afterward the crowd roared in approval and began chanting "USA! USA!"
"Isn't a Trump rally much more exciting than these other guys?" Trump asked.
That wasn't all of the action, however.
After Trump decried "50 million people on food stamps," another man began heckling Trump.
It isn't clear what this heckler was saying, but he met the same fate — escorted from the building along the same path as the other heckler.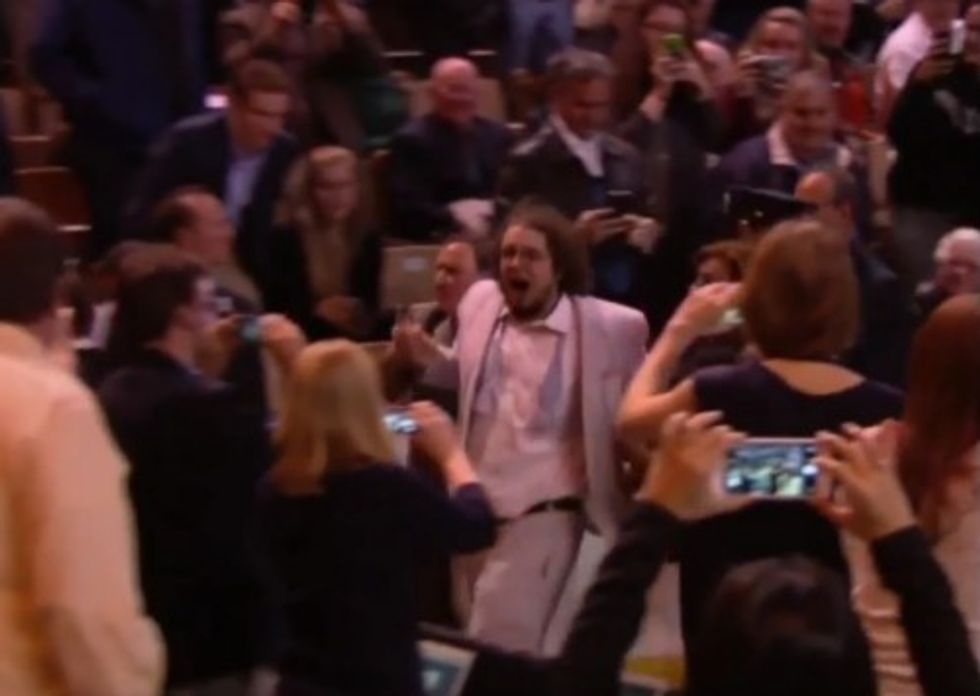 Image source: YouTube
Afterward Trump quipped, "You know, it's amazing, I mention food stamps and that guy who's seriously overweight went crazy ... that's an amazing sight."
(H/T: Mediaite)
—
Follow Dave Urbanski (@DaveVUrbanski) on Twitter