In the wake of last week's attack in Paris and heightened fears over terrorism in the U.S., one teacher in Orange County, California, is being scrutinized by parents for teaching her students a song about Islam.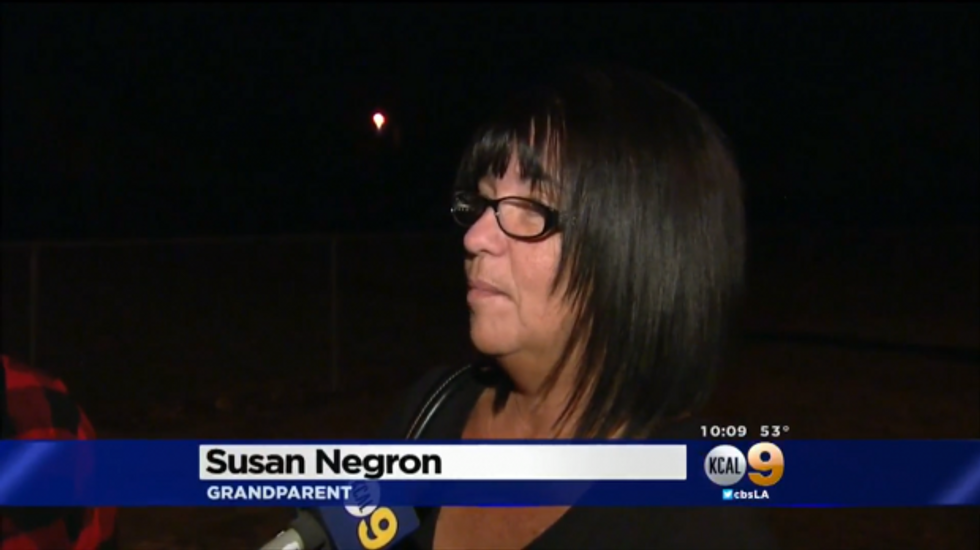 Student's grandmother Susan Negron speaks out on KCAL-TV about grandson's learning of song about Islam. (Image source: KCAL-TV)
The song, set to the tune of the pop ballad "Fight Song," was said by the teacher to be a tool to help her seventh-graders learn about the religion, according to KCAL-TV:
Like a sandstorm in the desert, sending camels into motion,

like how a single faith can make a heart open,

they might only have one god, 

but they can make an explosion.
The teacher then involved students, but Susan Negron, the grandmother of one student in the class, said she would not have known the middle schoolers were singing the song had her grandson not accidentally brought the lyrics home.
"I believe that by singing this song, the children feel comfortable believing that maybe Allah is the only god, and maybe that they should start following him," Negron argued, "and that I'm not OK with."
Even an official with the Council for Islamic American Relations is wanting know the teacher's "intention."
"Especially with the recent attacks ISIS has been doing, knowing that this potentially Islamaphobic backlash might come about, what was the teacher's intention?" Council spokesman Ojaala Ahmed said to KCAL-TV.
The school district has issued an apology for the ordeal and said they will look into the situation.
Watch the local station's report below:
(H/T: KCAL-TV)
—
Follow Tré Goins-Phillips (@tregp) on Twitter