An American citizen was killed in Friday's deadly terror attack on a Mali hotel, a senior State Department official confirmed.
"We can confirm the death of a U.S. citizen in the attack on the Radisson Hotel in Bamako, Mali," the official said in a statement forwarded to TheBlaze. "We express our deepest condolences to the family and friends of the deceased."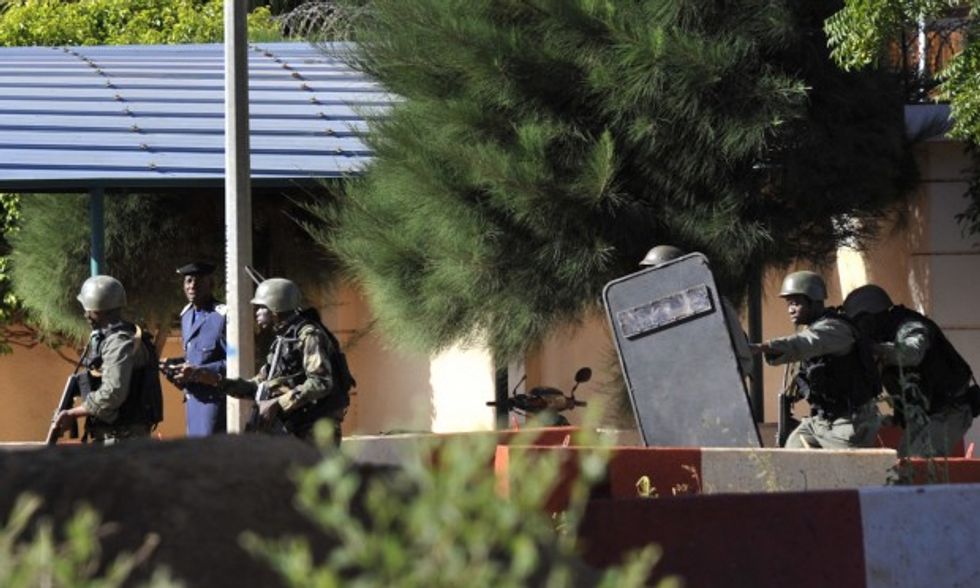 HABIBOU KOUYATE/AFP/Getty Images
The State Department, however, declined to provide additional information, citing privacy for the family.
"We are providing all possible consular assistance. Out of respect for the family, we have no further information at this time," the official said.
The attacks by Islamic extremists Friday left at least 21 dead at a Radisson hotel in Bamako. The attacks were strongly condemned by Secretary of State John Kerry.
An extremist group led by former al-Qaida commander Moktar Belmoktar claimed responsibility for the attack in the former French colony, and many in France saw it as a new assault on their country's interests a week after the Paris attacks.
The Associated Press contributed to this report.
—
Follow the author of this story on Twitter and Facebook: