A new ad released by the Democratic National Committee Thursday accused Republicans of equating "all Muslims, with terrorists."
"Republicans keep saying the same thing," the opening slide said, before making the accusation.
— Scroll down for video —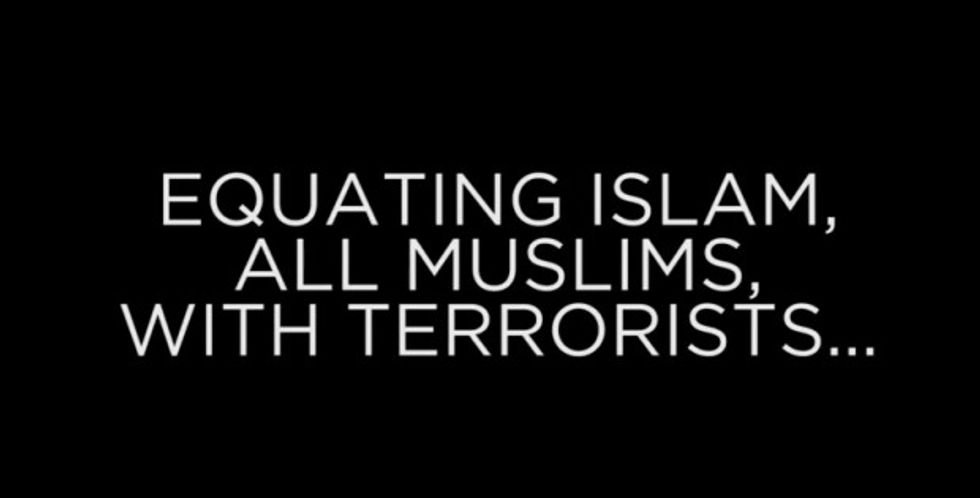 image source: YouTube
The problem? Each one of the clips the DNC used as evidence to support its assertion featured a Republican candidate specifically focusing on radical Islam, not Islam as a whole.
Here are the statements from the various Republican candidates that make up the ad:
Marco Rubio: "We are at war with radical Islam."

Jeb Bush: "Radical Islamic terrorism."

Donald Trump: "We do have a problem with radical Muslims."

Ben Carson: "Radical Islamic jihadists."

Ted Cruz: "Radical Islamic terrorism."
After showing each of the clips, a slide accused the Republicans of oversimplifying the issue. It then featured video clips of former President George W. Bush arguing that the U.S. isn't at war with Islam.
The DNC ad closes, "Inciting fear isn't presidential."
Many viewers went after the DNC for the ad, accusing it of being misleading.
"None of the Republicans shown in the clips said ANYTHING about Muslims....They all said a variation on 'Radical Islam,'" one wrote in the YouTube comments.
"What's an oversimplification (and simple-minded) is the Democrat Party's inability to distinguish between Islam and Radical Islam," another echoed.
A spokesperson for the DNC could not be reached for comment Friday evening by TheBlaze.
This story has been updated.
—
Follow the author of this story on Twitter and Facebook: