A fourth-year OB/GYN resident working at Covenant HealthCare in Saginaw, Michigan, had just ended her shift when she was called to look at something in the operating room.
"One of my co-residents paged me and said, 'Hey, Dr. [Guy] Boike wants you to come upstairs and look at something," Amanda Allen told MLive.
But she agreed and upon looking at the monitor of the da Vinci high-definition surgical robot, she saw something entirely unexpected.
"Amanda, can you take a look, I've never seen this before," Boike said in a video.
Allen looked, gasped and turned around. She held a surgical mask over her mouth, so her expression could not be fully seen.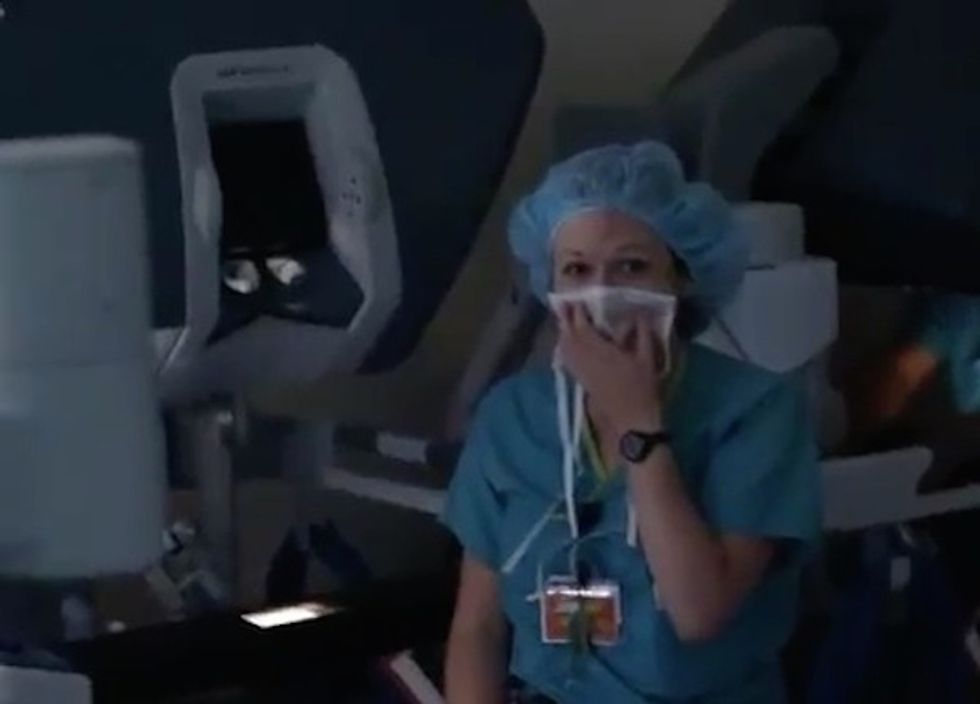 Image source: YouTube
"My eyes are playing tricks on me. It's been a long day already," she told the news outlet of what she thought. "That can't be what I just saw."
That being a diamond ring.
Looking again at the monitor, she screamed.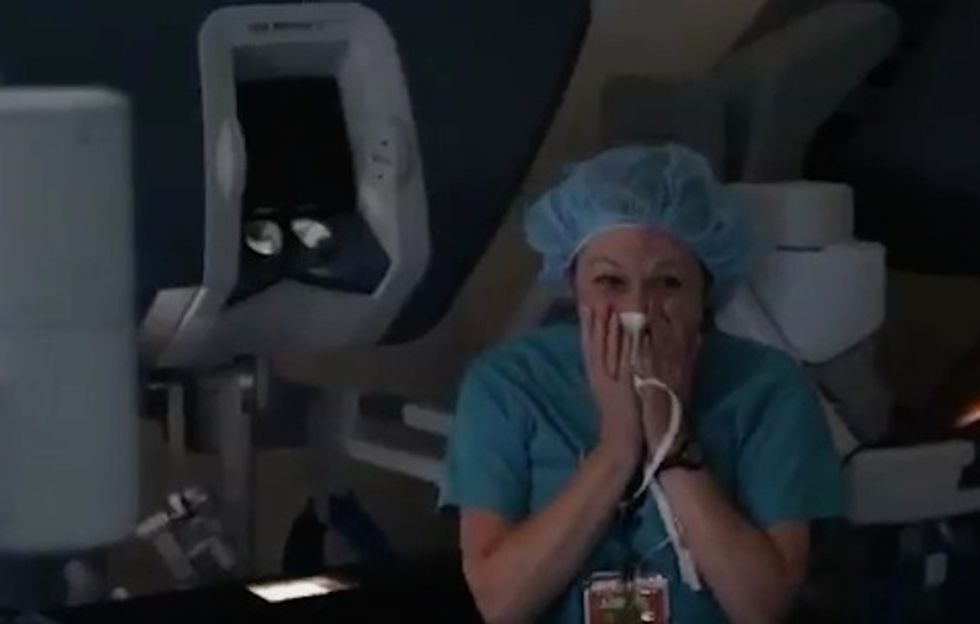 Image source: YouTube
The patient on the surgical table was the 33-year-old's boyfriend Todd Whittaker, an endoscopy technician, and he was asking her to marry him.
"There aren't many people who can say they met in an [operating room] and fell in love," she told MLive. "[He] is very good at surprising me and making me feel incredibly loved all the time."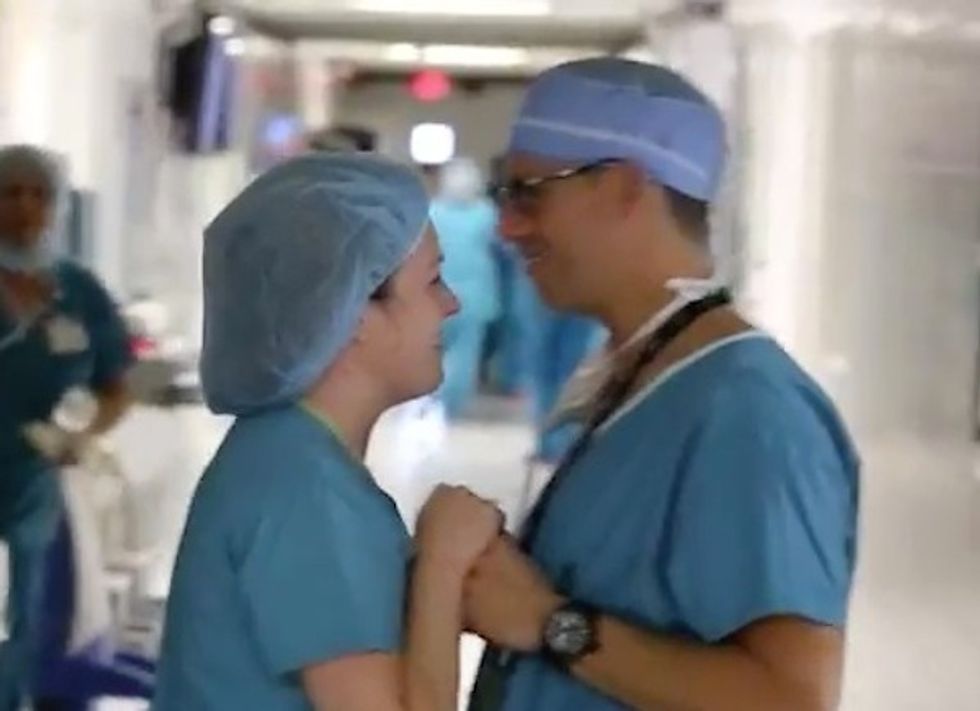 Image source: YouTube
The whole surprise proposal was captured on camera:
This story has been updated.