Matt Williamson was walking by a creek in Hinds County, Mississippi, earlier this week looking for his dog when he stumbled upon two other canines — and in a predicament he couldn't believe.
"As I got closer, I saw these eyes peering out at me and they looked like they needed help," Williamson told WAPT-TV. "That's when I called authorities."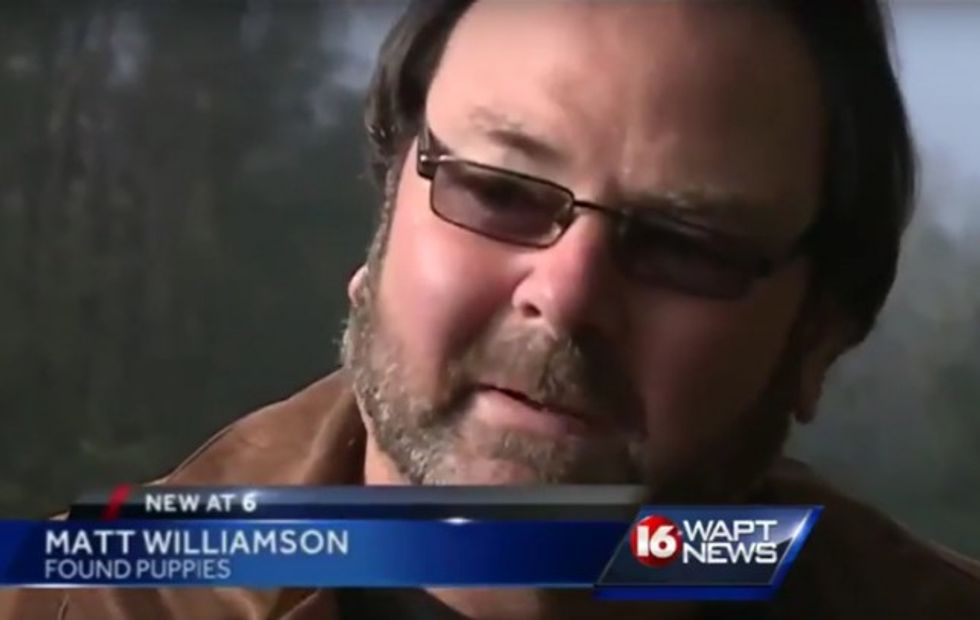 Image source: WAPT-TV
What he saw were two still-alive puppies inside a glass aquarium with the lid cemented shut.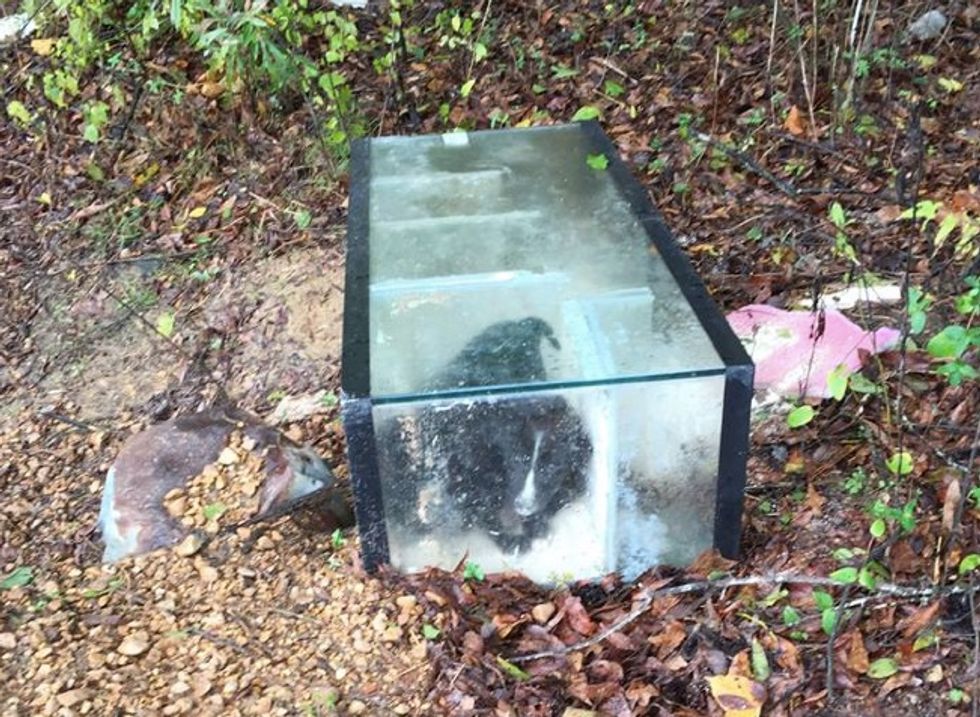 Image source: Facebook
Given the aquarium was dumped in the creek bank, Williamson told WAPT he had a pretty good idea of the culprit's intent: "They put them in here to drown."
Hinds County sheriff's deputies rescued the puppies, and they were taken to the Mississippi Animal Rescue League, WAPT reported.
When a WAPT reporter reached out to pet one of the puppies recovering at the rescue, her sister sticking close by put her arm around her protectively, the station said.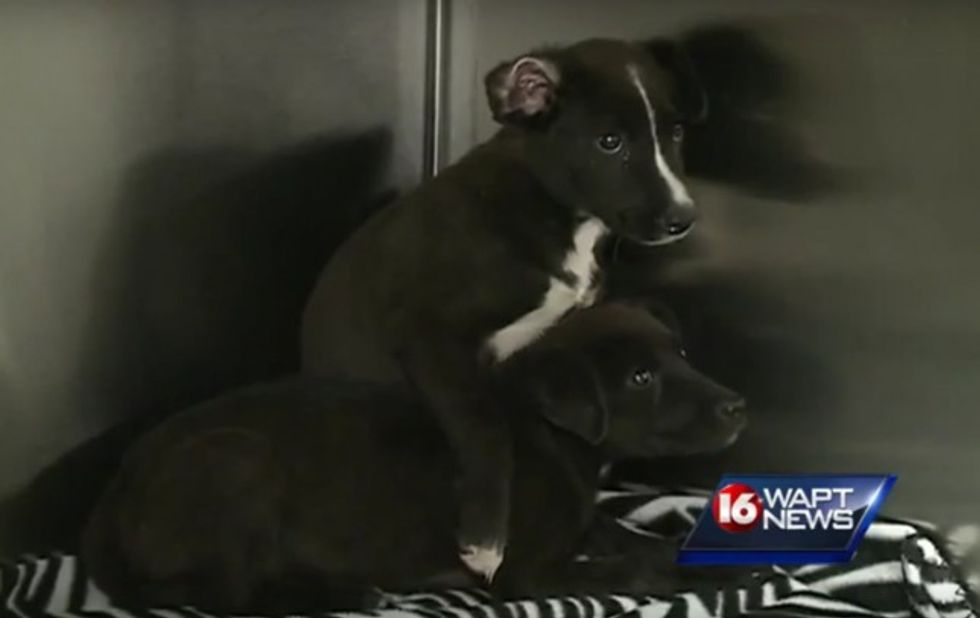 Image source: WAPT-TV
"We think they are a little feral [and] not used to human handling," MARL Director Debra Boswell told the station. "They were running a slight fever [Wednesday], about 103 or so. Our standard procedure is to put them in a quiet place, No. 1, because of their temperature, and No. 2, their stress level."
The puppies were to remain in isolation for a few days, WAPT said, adding that once they're healthy, they will be put up for adoption.
—
Follow Dave Urbanski (@DaveVUrbanski) on Twitter