NEW ORLEANS (TheBlaze/AP) — Police released surveillance video of a Tulane University medical student being shot while trying to stop an apparent armed robbery in New Orleans.
The video, captured by a nearby business, shows a man in a hooded shirt dragging a woman down a street early Friday morning, the Times-Picayune reported.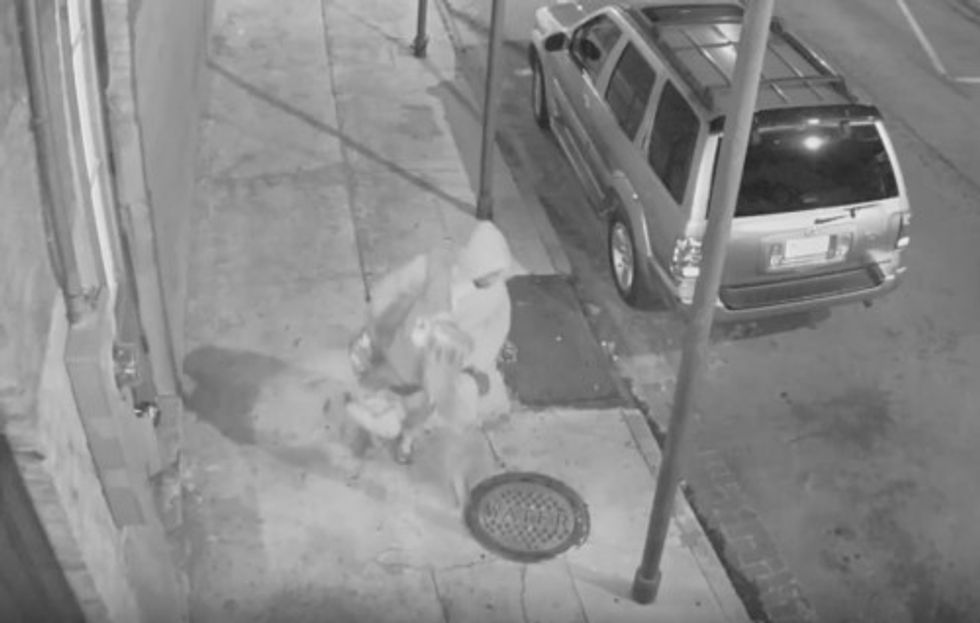 Image source: YouTube
Soon the student, 25-year-old Peter Gold, stopped his car and got out to help the woman, who was being dragged by the man toward an SUV, police said.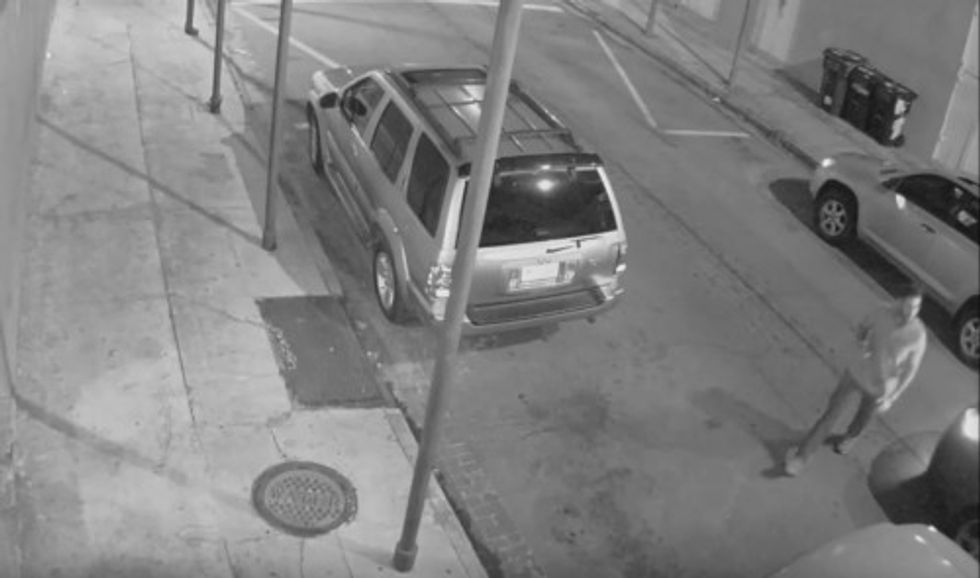 Image source: YouTube
Then the man pointed a gun at Gold and demanded his money, police said.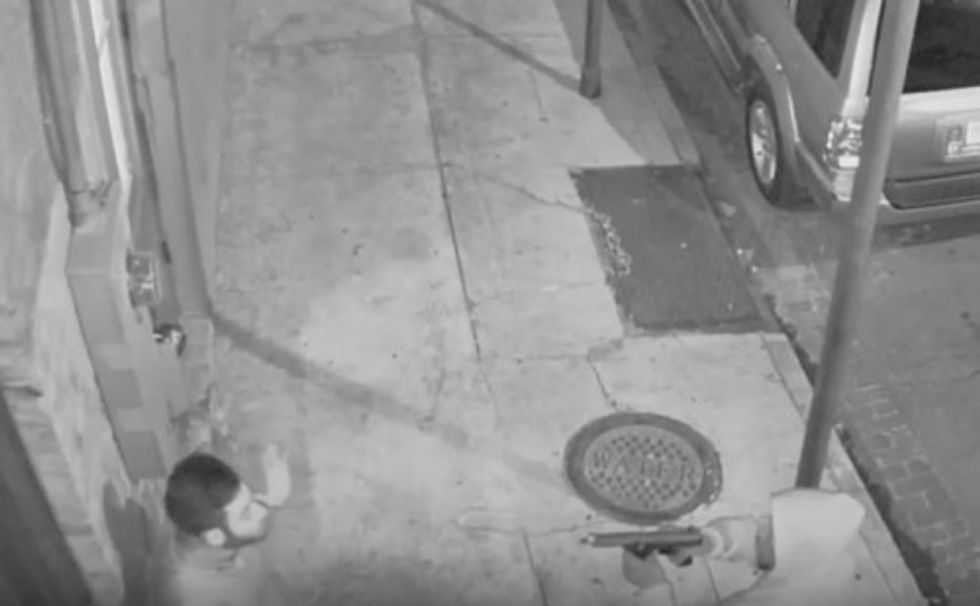 Image source: YouTube
"The victim explained to the suspect, repeatedly, that he did not have any cash," police said in a statement. "The suspect became enraged and shot the victim once in the stomach."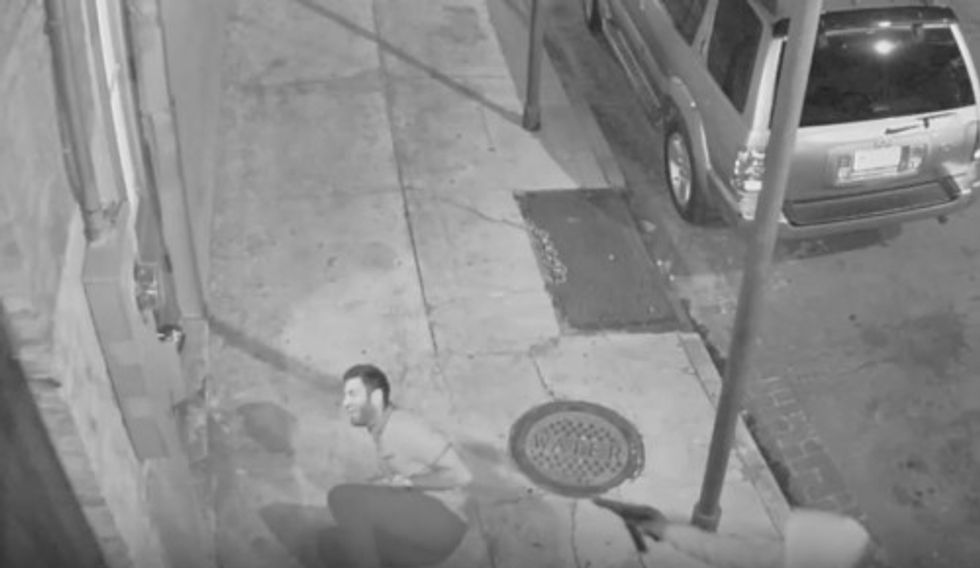 Image source: YouTube
Police added that the gunman attempted to shoot Gold again but the gun jammed.
The gunman took the woman's purse and fled in the gray or silver SUV, police said, adding that the woman was not injured.
Police said Gold is listed in "guarded" condition at a hospital, and they are looking for the suspect.
Close-up image of suspected gunman (Image source: New Orleans police)
Tulane University President Mike Fitts told the paper that Gold as a fourth-year medical student whose parents and sister also attended the university.
"He is an outstanding student who represents the best of Tulane in every possible way," Fitts added.
Here's the surveillance video. (Content warning: The clip is graphic and shows the gunman shooting Gold; discretion is advised):
—
Follow Dave Urbanski (@DaveVUrbanski) on Twitter