A former GOP Benghazi Committee investigator is suing Rep. Trey Gowdy (R-S.C.) for defamation and discrimination after being fired from his post.
Air Force Reserve Maj. Bradley Podliska, who has also accused the committee of conducting a "witch hunt" against former Secretary of State Hillary Clinton during the investigations, filed a complaint in federal court Monday alleging that Gowdy made false statements about him after Podliska warned last month that he planned to sue the committee for wrongful termination.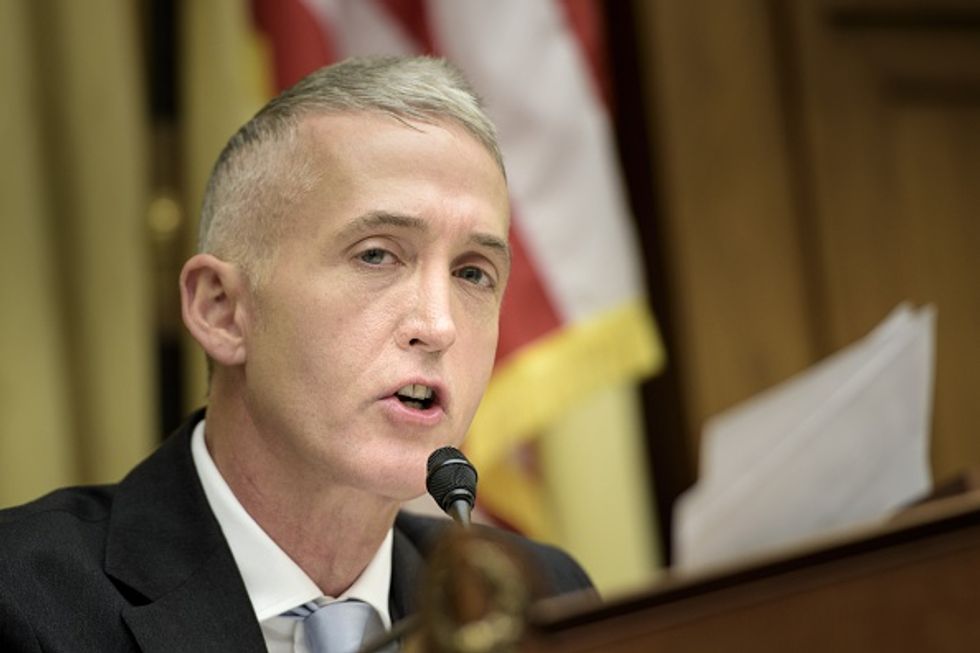 House Benghazi Committee Chairman Trey Gowdy (R-S.C.) speaks during a hearing in Washington, D.C. (Brendan Smialowski/AFP/Getty Images)
Podliska was fired as committee staffer, according to the panel, for mishandling classified information and misbehavior, according to Politico. However, Podliska contests that he was unlawfully fired because he attempted to conduct a comprehensive probe into the Benghazi attacks instead of focusing solely on the State Department and Clinton — the two things he claims the committee was solely focused on after it was revealed that Clinton used a private email server during her tenure as secretary of state.
The former investigator, who has complained that the committee has moved too slowly, also accused the House Committee of participating in improper extracurricular activities such as "Wine Wednesdays."
Politico reported that both the Benghazi Committee and Gowdy have denied Podliska's accusations and said the committee would never punish a member of the military. 
According to the Associated Press, Podliska made a draft complaint public last month but did not formally file the complaint until Monday.