An Ohio sheriff says he received death threats from Mexican drug cartels after sending Mexico a $900,000 bill for "taking care of your criminals."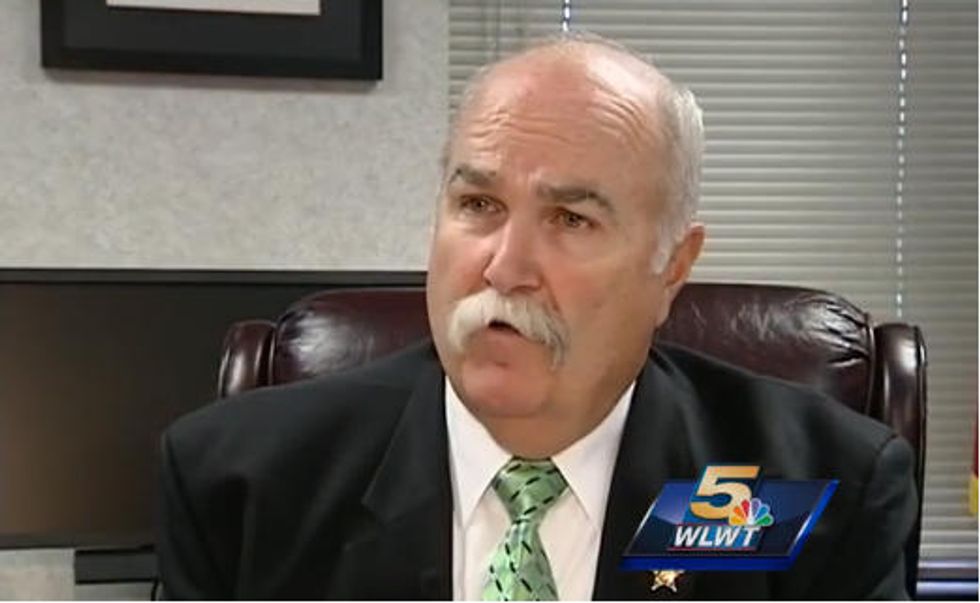 Image source: WLWT-TV
Butler County Sheriff Richard Jones said he's never been one to shy away from conflict, and the issue of illegal immigration is no different for him.
"They go to the hospitals for free, they bring their drugs in. They go to school for free, they do everything for free. They get free phones. Hey, it's the greatest place in the world to live. Get free stuff, don't have to work and you don't have to speak English," Jones told WLWT-TV.
The sheriff said he's received death threats from Mexican drug cartels since sending the nearly $1 million bill to Mexico's government, but isn't concerned by them.
"Am I afraid of that? No," Jones said. "I've had people who've wanted to kill me my entire life and they haven't killed me yet. If I was afraid of that, I wouldn't have this job. I'd be a news guy. I'd be doing what you're doing."
The sheriff also referred to former House Speaker John Boehner (R), who is from Ohio, while expressing his frustration over the hot-button issue of illegal immigration: "We had a congressman here who was speaker of the House, third-most powerful person in the country. You know what we got out of it? Nothing."
(H/T: WLWT-TV)
–
Follow Jon Street (@JonStreet) on Twitter