Pastor John Burke of Gateway Church in Austin, Texas, has studied more than 1,000 near-death experiences, noting some "phenomenal" consistencies surrounding what people claim to have observed in the afterlife — patterns that he says align perfectly with the Bible.
Burke examines these stories in detail in his new book, "Imagine Heaven: Near-Death Experiences, God's Promises, and the Exhilarating Future That Awaits You," recently appearing on The Church Boys podcast to share the most prevalent claims about heaven.
"Commonalities of what they're saying really align with scriptures," Burke said, noting that an estimated one-in-25 people have had a near-death experience.
The five elements that are most common, he said, are as follows: people feel more alive than ever before, they see loved ones, experience profound beauty, experience beautiful colors and see a "man of light."
Listen to Burke explain near-death experiences at the 45:30 mark below:
"When people die they leave their body, but they're more alive than they've ever been before," Burke said. It's hard for them to realize they're dead, many times."
The pastor said that many people also describe an experience in which their five earthly senses seem to expand to 50, with brilliant colors and amazing sights overtaking them in the apparent afterlife.
"Many people report mountains or trees or flowers or fields," Burke said. "Many talk about he brilliant vibrant colors, more vibrant, more alive than you've ever imagined and colors beyond our spectrum."
Speaking of a figure whom he believes to be Jesus, the pastor said that many people have also expressed seeing a "man of light" whom they recognize to be Christ.
"Many people see this brilliant man of light that they consistently describe as brighter than the sun, but not difficult to look at — the very source of all energy of unconditional love and acceptance," Burke said. "And he is a person. He knows them personally."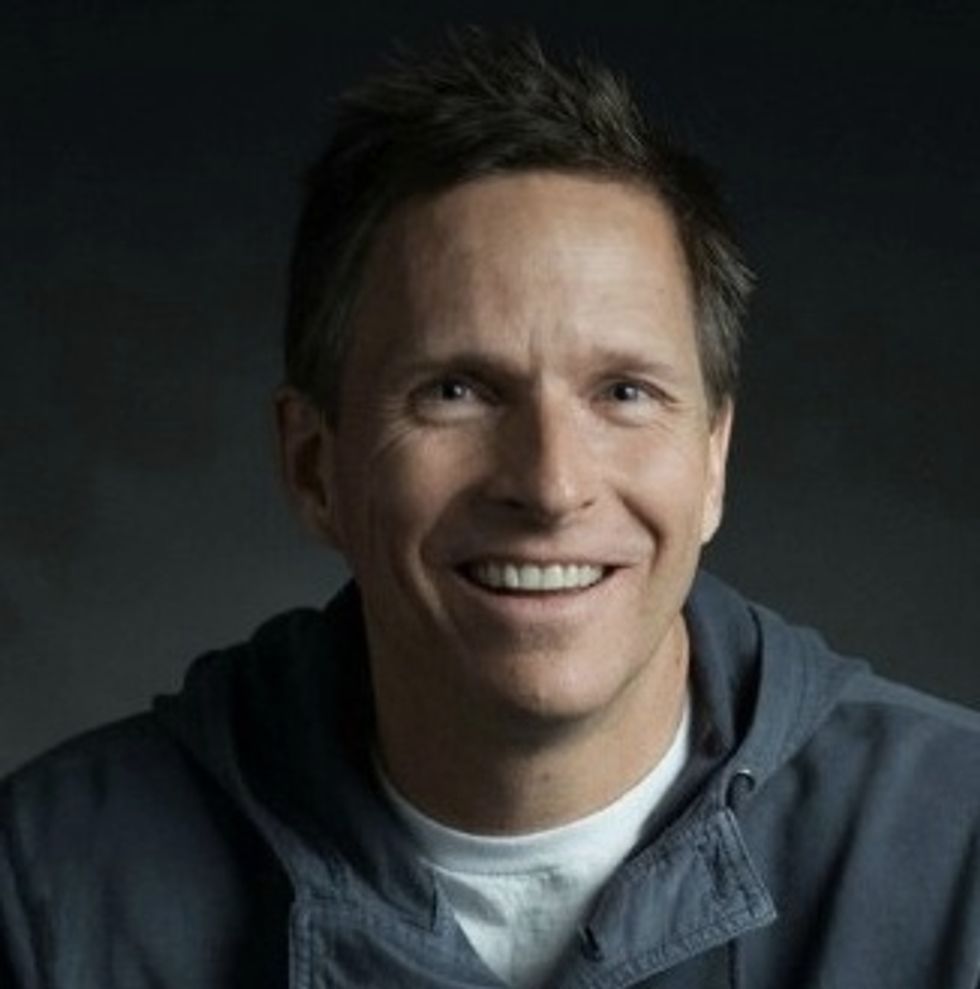 Pastor John Burke (JohnBurkeOnline.com)
The pastor continued, "Those who know Jesus know he's Jesus ... those who don't — they don't know exactly who he is, but they know this is God ... they feel so at home, they don't want to leave."
Burke said that it's also common for people to see loved ones who previously passed on, leading him to believe that there is a "continuity of relationships" between Earth and heaven.
The pastor previously told TheBlaze about his path to Christianity, explaining that he was an engineer who was immensely skeptical about God thirty-five years ago when his father was diagnosed with terminal cancer.
But after reading a book about near death experiences, all that changed.
"I was not a follower of Christ. I was not a Christian. I didn't know what I believed," Burke said. "My dad was dying of cancer and someone gave him the first book on near-death experiences, and I picked it up off his dresser one night and read it cover to cover."
That book was "Life After Life," a 1975 text by psychologist and philosopher Raymond Moody that is credited with helping to ramp up interest in near-death experiences — a term that Moody first coined in the bestselling book.
"I remember sitting there that night and being like … 'This might be real — and if that's true I want to be there with [God] if I die,'" Burke recalled thinking after he read the book in 1979.
Read more about his story here.
--
Front page image via Shutterstock.com.