Since the fallout over how a heckler was handled during a campaign stop in Alabama a week ago — and his remarks afterward — Republican frontrunner Donald Trump took a different approach to a heckler at his Sarasota rally Saturday.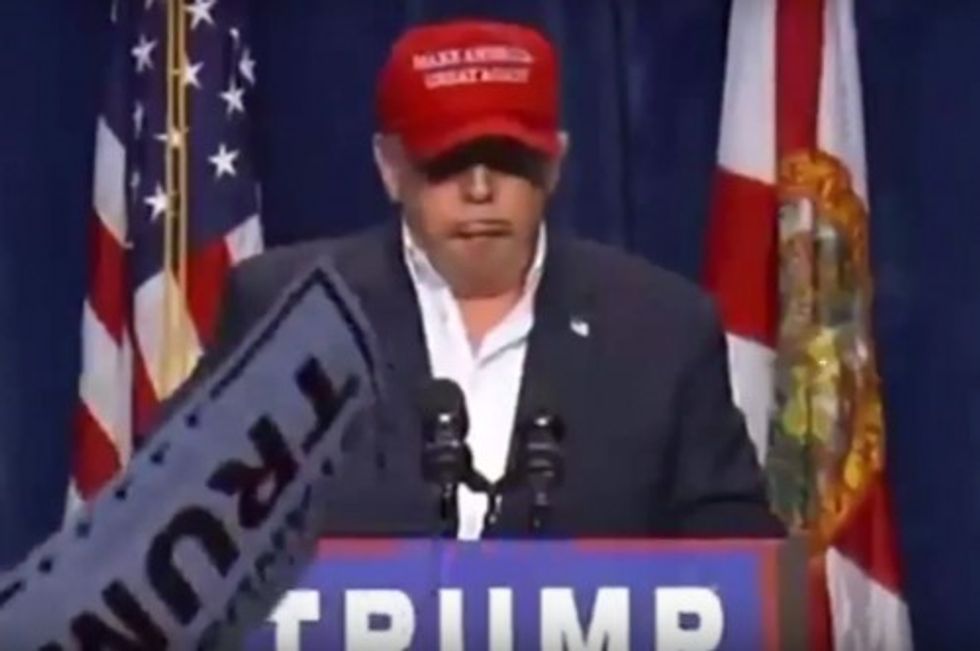 Image source: YouTube
"Be nice. Be nice. Be nice," Trump said. "Be nice to the person. Don't hurt the person."
When it appears the heckler wasn't being removed from the crowd fast enough — a faint chant of "black lives matter" can be heard on the clip from far away — Trump stopped his speech again.
"Please nicely escort the person out, very nicely," Trump said, later losing a little patience: "C'mon, let's go. You can go faster than that."
Protester getting kicked out of Trump rally in Sarasota pic.twitter.com/bhssw10zRd

— Zac Anderson (@zacjanderson) November 28, 2015
"Do you see how diplomatic I've become?" Trump asked the cheering crowd. "Because at the last rally ... we had one person who was really, really being bad." He added that he was criticized because "we were a little bit rough" with the heckler in Alabama.
"So today, you're my witness, could I have been nicer than that?" Trump asked.
The relevant portion of the video begins after the 2-minute mark:
—
Follow Dave Urbanski (@DaveVUrbanski) on Twitter