Marco Rubio delivered what CBN News' David Brody called "a stirring and moving explanation of the gospel" during a closed-door meeting with dozens of pastors last week in Iowa, with the candidate revealing, in detail, how he explains his Christian faith to nonbelievers.
"As far my relationship with Jesus Christ, the best way I've been able to describe it to people that are not believers is God became a man, came down to earth and died for our sins," the GOP presidential candidate said. "He provided the ultimate sacrifice, because — up to that point — we lived under the law and the law meant that we had to sacrifice an unblemished lamb to cover our sins, not erase them."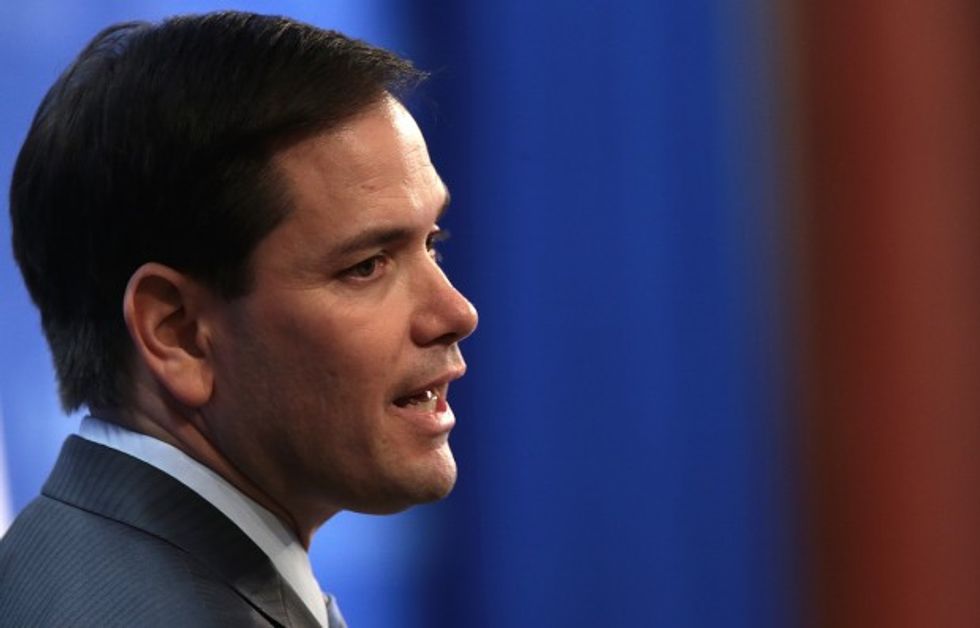 Sen. Marco Rubio (Win McNamee/Getty Images)
Rubio, who was responding to a pastor's request that he share his personal "experience with the Lord," went on to provide in-depth details of his personal theology, explaining that he believes that God's son was the "ultimate sacrifice" — one that completely erased the sins of humanity.
"He's a God that understands us. He has felt everything we've ever felt," the Florida senator told the audience of pastors. "He has wept. He wept in pain because a friend that He loved died. He felt compassion for people. He probably had the flu or the cold. He felt pain in his flesh not just on his crucifixion but multiple times throughout His life. He was a human being in every way and yet He was free of sin."
Watch Rubio's address below:
Rubio went on to detail his belief that God's nature and his decision to send his son collectively bridge a divide between man and the Almighty.
"There is nothing that we're going to be asked to do in our life that He didn't do himself," he said. "One thing is to be a distant God that sits on a throne removed from the everyday suffering of man; another is to be a God-man who actually lived as we lived, who felt all the pain and all the hurt and all the emotions and everything we've ever felt."
Rubio contended that there's nothing that God himself has not faced and that the "holy spirit is transformative," describing true peace as a full reliance upon God, knowing that he will either shield people from certain adversities or he will guide them through.
"The thing about that peace that's so important is, I honestly believe, it was a major contributor to the growth of the early church," he said. "The early church grew in a pagan world, and despite the fact that everyone knew if you become a Christian, they feed you to lions; you know Nero set them on fire like torches. Terrible suffering. And yet people kept joining."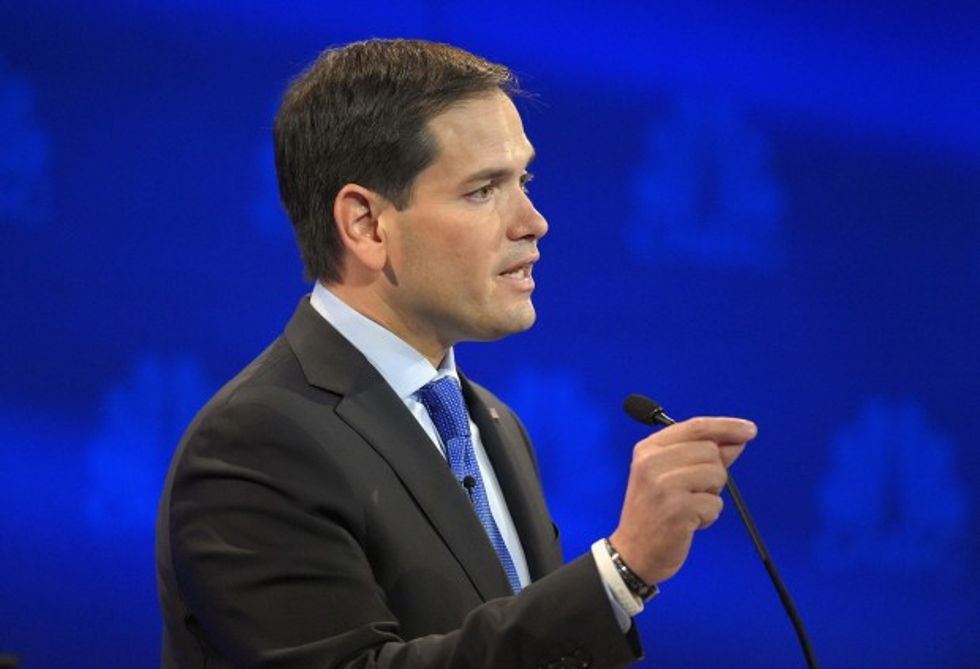 Republican presidential candidate, Sen. Marco Rubio, R-Fla., speaks during the CNBC Republican presidential debate at the University of Colorado, Wednesday, Oct. 28, 2015, in Boulder, Colo. (AP Photo/Mark J. Terrill)
Earlier in his address, Rubio described being born into the Roman Catholic faith before his family briefly attended The Church of Jesus Christ of Latter-day Saints from the time that he was eight until he was 10 years old. It was in his teen years that he returned to the Catholic Church.
Rubio's family later began attending a Baptist church around 2000, but is now once again firmly aligned with Catholic theology.
(H/T: CBN News' David Brody/The Brody File)
--
Follow the author of this story on Twitter and Facebook: