As a Burger King patron was leaving the fast food restaurant in Tulsa, Oklahoma, he was forced to shoot a man who confronted him wielding a crowbar in an attempt to rob him, local police said.
According to law enforcement, the man leaving the restaurant was licensed to carry his gun and acted in self-defense when he shot the would-be robber in the right shoulder, KOTV reported.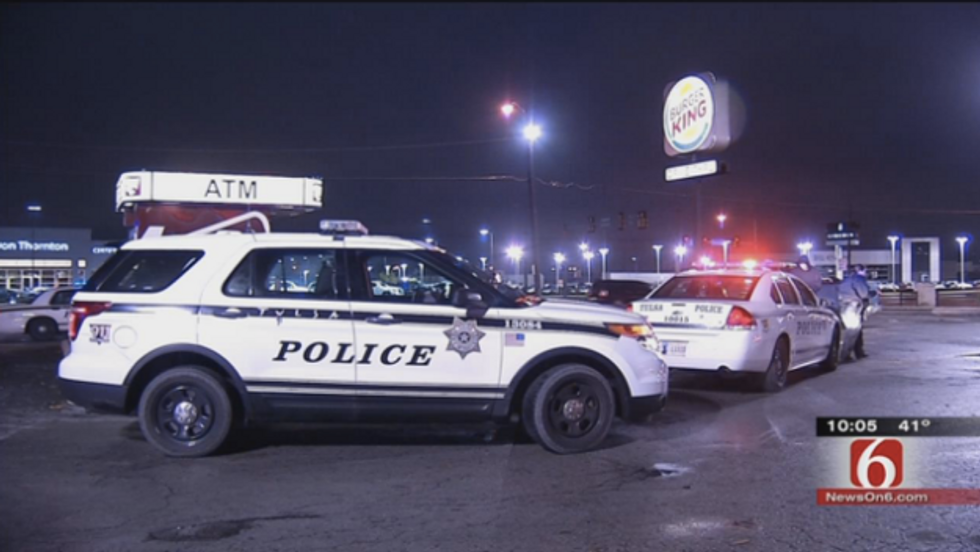 Image source: KOTV
After being shot, police said the suspect got into a blue four-door car. He was later located at a hospital but has not yet been arrested. KJRH-TV reported that police have interviewed the man once at the hospital and will conduct a follow-up interview to determine if he will face any charges.
According to KJRH, the concealed carry holder will not face any charges.