Fox News host Megyn Kelly tore into liberal media on Monday night, accusing some reporters of bias by comparing recent coverage of Friday's shooting at a Planned Parenthood clinic to the way in which journalists have handled other violent incidents.
"While police have been careful not to provide information on a possible motive, that has done little to stop some from suggesting this has everything to do with political rhetoric from the right as well as that series of anti-abortion videos released this year," Kelly said.
Noting that some liberals are blaming anti-abortion rhetoric for alleged shooter Robert Lewis Dear's actions, Kelly charged that many of these same individuals have denied any connection between anti-cop rants such as "pigs in a blanket, fry 'em like bacon" and recent attacks on police.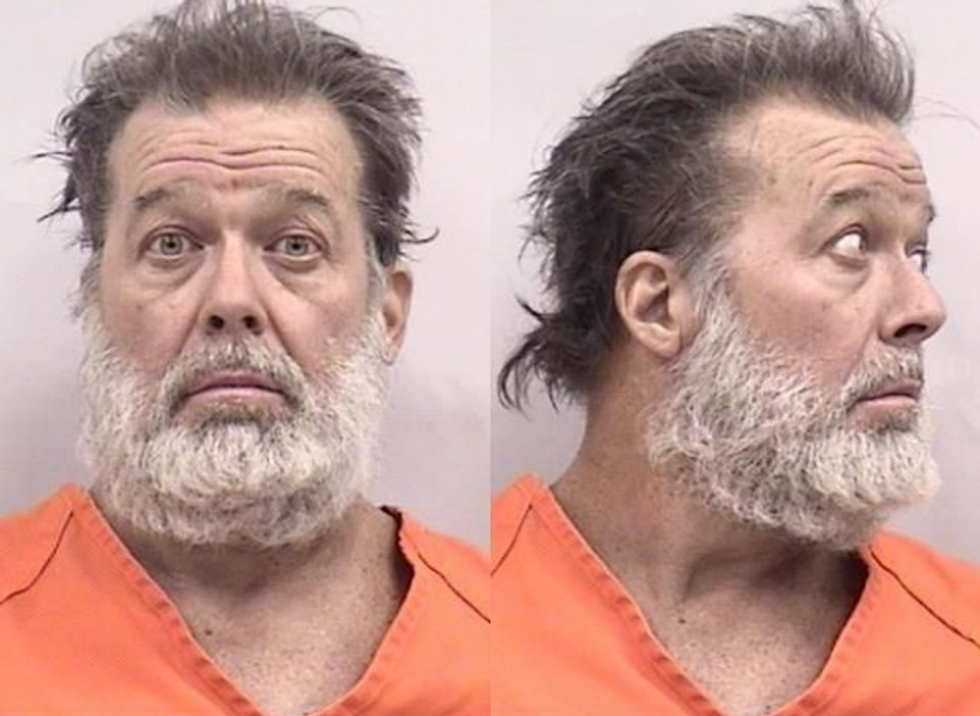 Mugshot of Robert L. Dear, the suspect in the Colorado Planned Parenthood attack Friday that left three people dead, released by the Colorado Springs Police Department. (Image via Twitter @CSPDPIO)
She went on to note additional examples as well, including radical Muslims' attack on a Muhammad cartoon contest that was hosted by Pamela Geller; as you may recall, Geller was accused by some of sparking the attack by hosting the controversial contest.
Kelly also accused many media outlets of barely paying attention to the undercover Planned Parenthood videos when they were released this past summer by anti-abortion group the Center for Medical Progress, saying that some reporters are now suddenly invoking these clips in the wake of Friday's shooting.
"There are now some claims that these videos have been quote debunked an idea that has not been proven even by Planned Parenthood's own investigation," Kelly said. "A number of media outlets have appeared to jump on the idea that the videos — the ones they barely covered — are to blame."
She went on to wonder whether lines of questioning from some reporters show "evidence of bias."
"Is this not evidence of the bias in some of these reporters who are on the pro-choice side and think any expression of the anti-abortion — the pro-life stance — is angry rhetoric?" Kelly asked.
Watch Kelly's comments below:
(H/T: Mediaite)
Follow the author of this story on Twitter and Facebook: