As law enforcement continued to work to clear the site of a the mass shooting in San Bernardino, California, President Barack Obama demanded Congress take action on stricter gun laws.
"The one thing we do know is that we have a pattern now of mass shootings in this country that has no parallel anywhere else in the world, and there's some steps we could take, not to eliminate every one of these mass shootings, but to improve the odds that they don't happen as frequently," Obama told CBS News Wednesday after the shooting.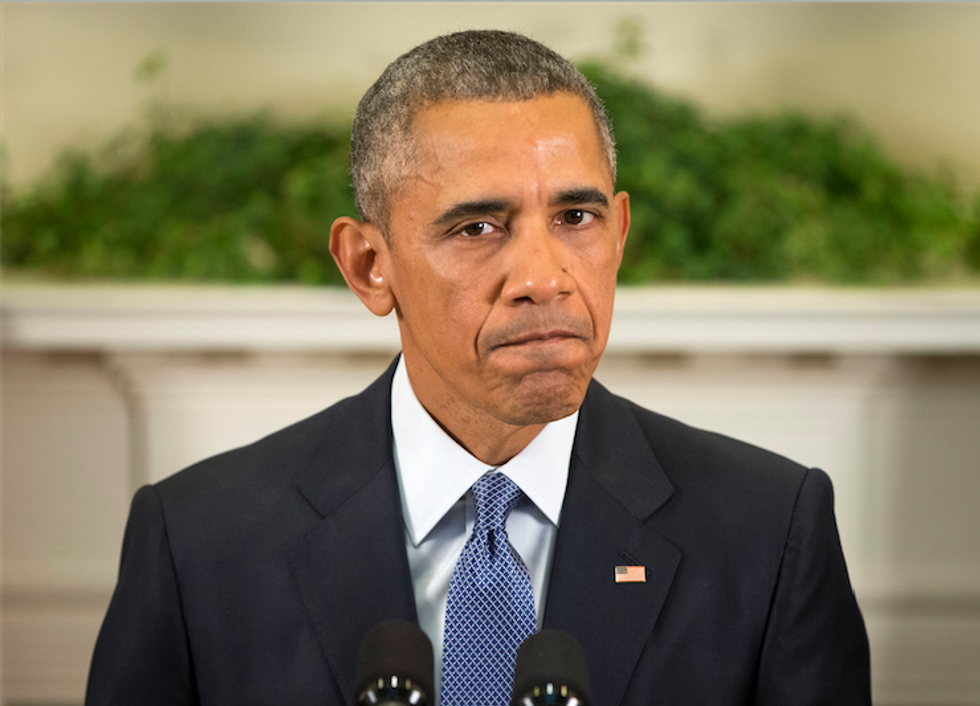 . (AP Photo/Pablo Martinez Monsivais)
San Bernardino police said there are up to three possible suspects still at large in the shooting at a social services facility, which aids people with disabilities. At least are 14 dead, according to news outlets.
Obama again said there should be stricter background checks, but also demanded a new law banning members of the no-fly list from buying guns.
"For those who are concerned about terrorism, some may be aware of the fact that we have a no fly list where people can't get on planes, but those same people who we don't allow to fly could go into a store right now in the United States and buy a firearm and there's nothing that we can do to stop them," Obama continued. "That's a law that needs to be changed."
"What we do know is, is that there are steps we can take to make Americans safer and that we should come together in a bipartisan basis at every level of government to make these rare as opposed to normal," Obama said. "We should never think that this is something that just happens in the ordinary course of events, because it doesn't happen with the same frequency in other countries."