Terry Pettit says his daughter, who works at the site of the mass shooting in San Bernardino, California, sent him text messages saying she was "hiding" in her office "waiting for cops."
Asked by a local reporter if his daughter is OK, Pettit gave an emotional plea: "Pray for us."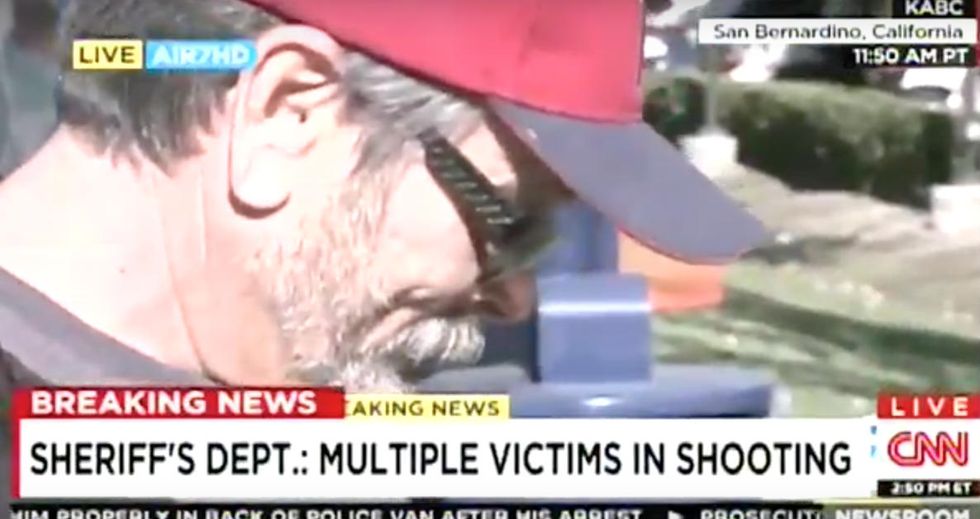 Image source: YouTube
"She said that someone had come in and started shooting, and they ran into an office and she's hiding with some other people," Petit told reporters outside Inland Regional Center, where it is believed that "one to three possible suspects," opened fire, shot as many as 20 people, and then left.
"Has she seen any victims down?" a reporter asked Pettit.
"No. She hasn't said anything about that. She's — she's been hiding," the father responded, emotionally. "She said, 'Shooting at my work, people shot, in the office waiting for cops.'"
"But she's OK?" the reporter pressed.
"Pray for us," Pettit said.
Pettit was speaking to reporters after suspects opened fire at Inland Regional Center, a nonprofit organization that serves individuals with developmental disabilities, according to its Facebook page.
–
Follow Jon Street (@JonStreet) on Twitter