A retired Cambridge researcher is facing harsh criticism after she reportedly refused to help a 13-year-old Israeli student "until there is peace with Palestine."
Queried by teenager Shachar Rabinovitch for a project regarding ancient horses, Dr. Marsha Levine, a former senior research associate for Cambridge's McDonald Institute for Archaeological Research, refused to answer. Having read an article Levine wrote on the early history of the horse for the McDonald Institute for Archaeological Research, Rabinovitch emailed the professor with a few questions for her schoolwork
"You might be a child, but if you are old enough to write to me, you are old enough to learn about Israeli history and how it has impacted on the lives of Palestinian people," Levine reportedly told the girl, according to the Telegraph. "Maybe your family has the same views as I do, but I doubt it."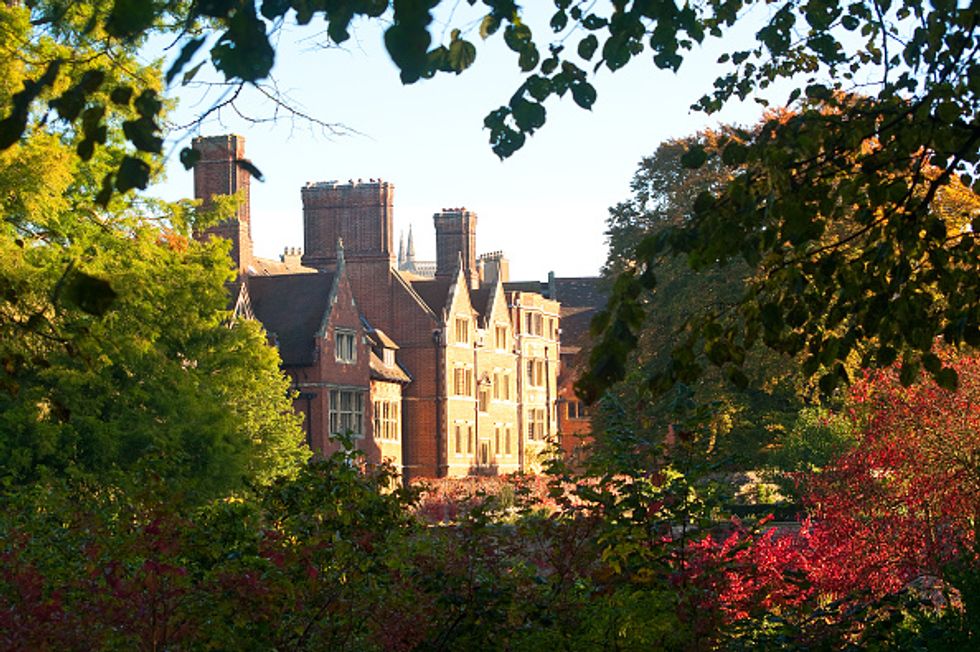 Trinity Hall College, Cambridge University
"I know you are a very important person and I've read your article about horses," Rabinovitch wrote in her initial email. "I love horses very much and it will be an honour if you will answer my questions."
Rabinovitch reportedly went online and found the contact information for the retired researcher, an expert with more than 40 years of experience, and then reached out on her own accord — with no help from teachers.
Levine told the Telegraph that if a student from another country would have written to her, her response would have been vastly different.
"Kids have questions, I usually answer their questions. But I have agreed to BDS [the Boycott, Divestment and Sanctions movement against Israel], and I do want to see justice for Palestine," Levine said. "In Israel the majority of Israelis support the policies of the government which abuses the rights of Palestinians, so the fact is I don't want to help Israelis, and if you don't start with children where do you start?"
"And she is not that young anyway, her English is pretty good. If people don't stand up for justice, the world is going to come to an end," she continued.
But Shamir Rabinovitch, the student's father, disagreed with Levine's assessment.
"You have to ask yourself: what is there to gain from not talking to a 13-year-old girl? How does that solve anything? She asked a very polite question about horses, something she is interested in. Why do you reply with such anger? It really crossed the boundary," he told the Telegraph. "I think it's ok to have different opinions about Israel and we make a lot of mistakes in this country, like in all countries. But it's not ok to involve children in this stuff."
"How can she make all these assumptions about what we think and who we are?" he continued.
Shamir originally posted the exchange between the researcher and his daughter on Facebook, but it has since been removed or had its privacy settings changed.
A university spokesperson simply stated that Levine "is not employed by the University, was never a member of academic staff and ceased to be a senior research associate in 2010. Any views expressed are entirely her own."
According to her website, Levine has extensively traveled for her research, including to Turkey, France, Denmark, Russia, Ukraine, Armenia, Kazakhstan, Kyrgyzstan and China.