Republican presidential candidate Chris Christie Thursday knocked President Barack Obama for his reluctance to label Wednesday's shootings in San Bernardino as terrorism.
"I am convinced that was a terrorist attack," the New Jersey governor said.
As a former U.S. attorney, Christie said he knew as soon as he started watching the news yesterday that the shooting was an act of terrorism.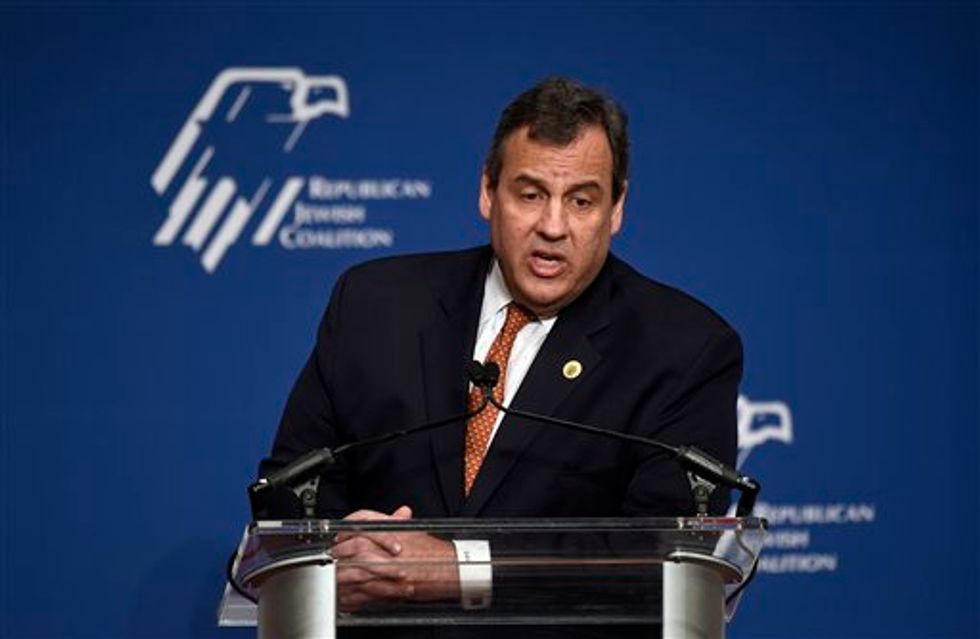 New Jersey Gov. Chris Christie (R) speaks at the Republican Jewish Coalition Presidential Forum in Washington, D.C, Thursday. (AP/Susan Walsh)
"The president continues to wring his hands and say, 'We'll see,'" Christie said. "But those folks, dressed in tactical gear with semi-automatic weapons, came there to do something."
The Republican presidential hopeful told attendees at the Republican Jewish Coalition's forum in Washington that the threat of Islamic terrorism is the greatest current threat facing the U.S., and he warned that Wednesday's shootings are an example of the threat facing Americans on their home soil.
"If a center for the developmentally disabled in San Bernardino, California, can be a target for a terrorist attack, then every place in America is a target," Christie said. "We need to come to grips with the idea that we are in the midst of the next world war."