New cellphone video shows a group of teenagers fighting in a parking lot in Texas just moments before gunfire rang out.
The footage was taken in a busy McDonald's parking lot near Arlington Heights High School. Police confirmed that one photo of a teen pointing a gun indeed came from the conflict.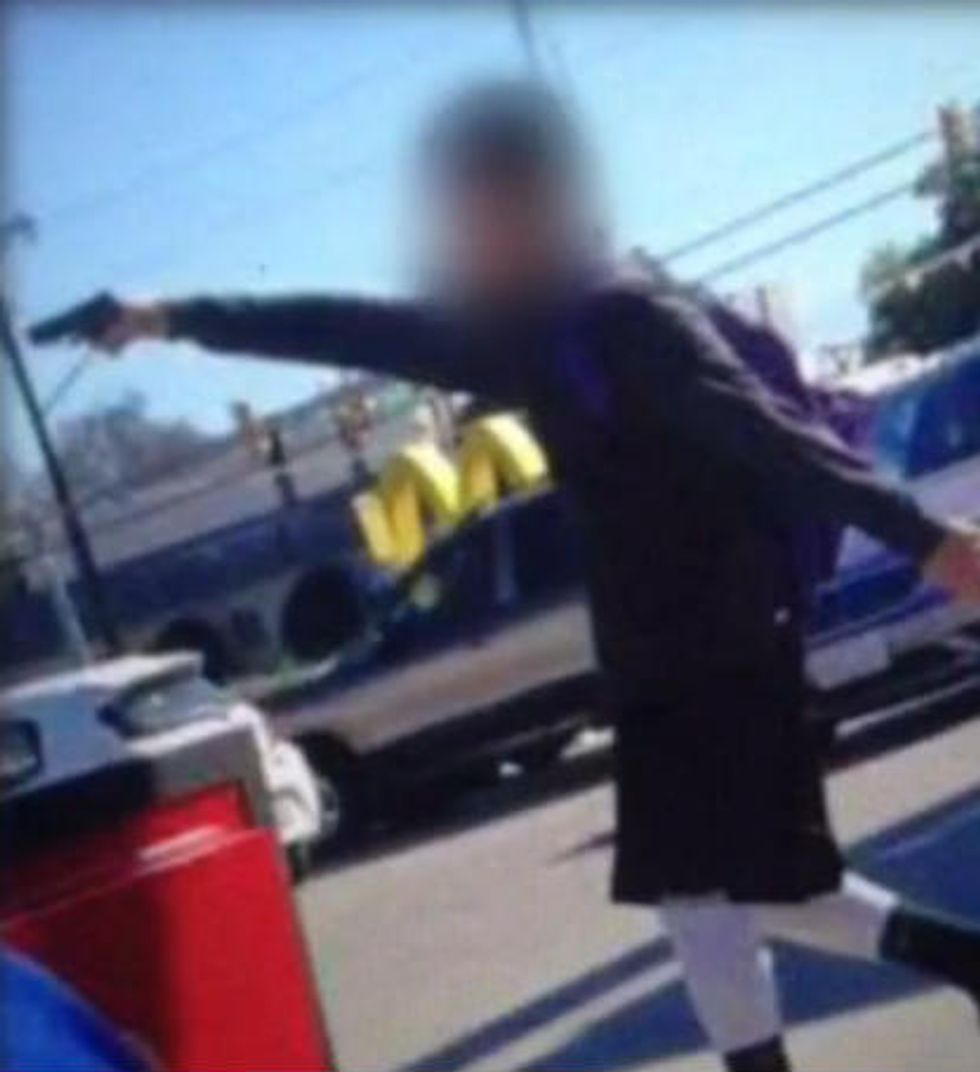 Image source: KTVT-TV
"Everybody was like, 'There was a shooting at McDonald's.' And I was like, 'Really?' Everybody said go to the gym," Angel Ramirez, a student at the high school, told KTVT-TV.
Ramirez said that he heard the shots in between classes and that the fight had broken out between two different groups, "like a gang-related thing."
"It was scary, because we didn't know if we were safe or not or if he was caught. And I was just scared, plenty of people were scared," Jessica Robles, another student said.
Police have arrested two teens in connection with the shooting, but fears about whether others could retaliate still linger. KTVT-TV reported that a message among students Thursday night warned of another attack, but the channel through which the message was being communicated was not clear.
Police said the school would have increased security on Friday. No one was injured in the fight.
(H/T: KTVT-TV)
–
Follow Jon Street (@JonStreet) on Twitter