CHICAGO (TheBlaze/AP) -- School officials in a suburban Chicago district may back out of a deal with the U.S. Department of Education allowing a transgender student to use a girls' locker room.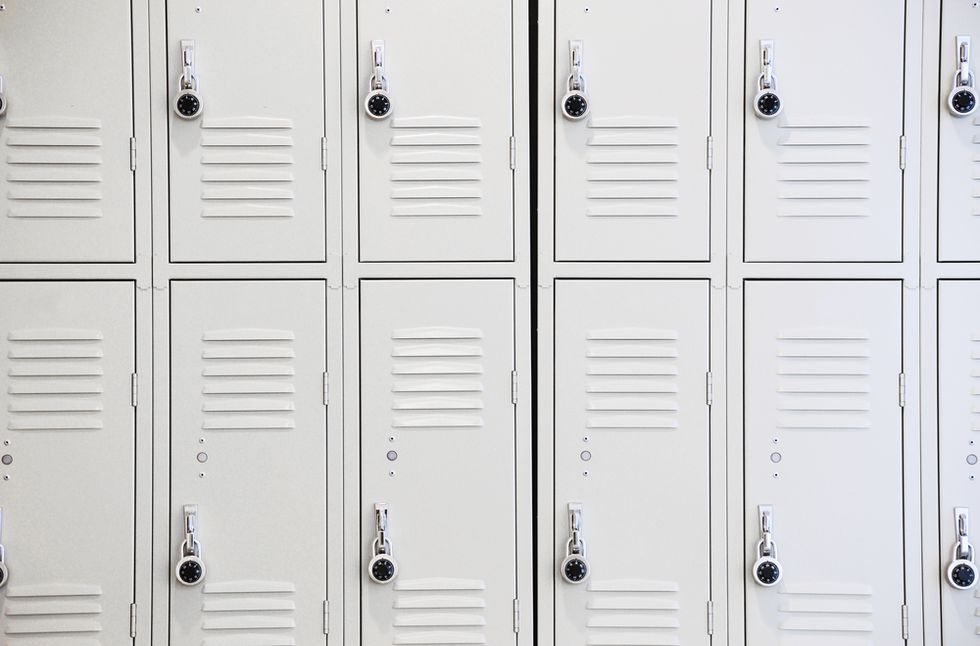 Photo credit: Shutterstock
Township High School District 211 Superintendent Daniel Cates on Friday angrily condemned a top federal official for how she portrayed his description of the settlement.
Cates says the department's Office of Civil Rights "acted in bad faith," so the district will convene an emergency board meeting to discuss actions, "including the potential retraction of the agreement."
Cates and the government are at odds over whether the settlement requires the student to use privacy curtains. The student was born male and identifies as female.
The district has been at risk of losing millions of dollars in federal funding over the issue.
Here are the terms of the agreement, according to a press release from the Department of Education:
Under the agreement, the district agreed to take the following specific actions:
Provide the student with access to the girls' locker rooms at her high school based on the student's request to change in private changing stations in the girls' locker rooms.

Protect the privacy of its students by installing sufficient privacy curtains within the girls' locker rooms at the high school to accommodate the transgender student and any students who wish to be assured of privacy.

Provide a reasonable alternative for any student requesting additional privacy—beyond the privacy afforded by the privacy curtains—in the girls' locker rooms. Examples could include use of another private area or assignment of a locker in near proximity to the office of a teacher or coach.

Coordinate with hosts of off-campus, district-sponsored activities to arrange for the transgender student to be provided access to facilities for female students.

Engage a consultant (who may be a district employee) with expertise in child and adolescent gender identity, including transgender and gender nonconforming youth, to support and assist the district in implementing the resolution agreement.

Establish a support team, if requested by the transgender student and her parents, to ensure that she has access and the opportunity to participate in all district programs and activities, and is otherwise protected from gender-based discrimination at school.

Adopt and publish a revised notice of nondiscrimination on the basis of sex. And,

Provide OCR with a copy or detailed description of all gender-based discrimination or harassment complaints or incidents.