An online dating profile appearing to have once belonged to San Bernardino killer Syed Farook provides new insight into his life.
In the Arab Lounge dating account, Farook described himself as an "Allah fearing, calm thought full [sic] and simple man."
"I am born and raised here, I try to live as a good Muslim, looking for a girl who has the same outlook, wear hijab, but live the life to the fullest, be my partner for snow boarding, to go out and eat with friends, go camping, working on cars with me. Also be calm cool thought full, love to spend time with friends and family," he wrote.
It was previously reported that Farook traveled overseas where he met his wife online, but it was not clear exactly when his Arab Lounge account had been created.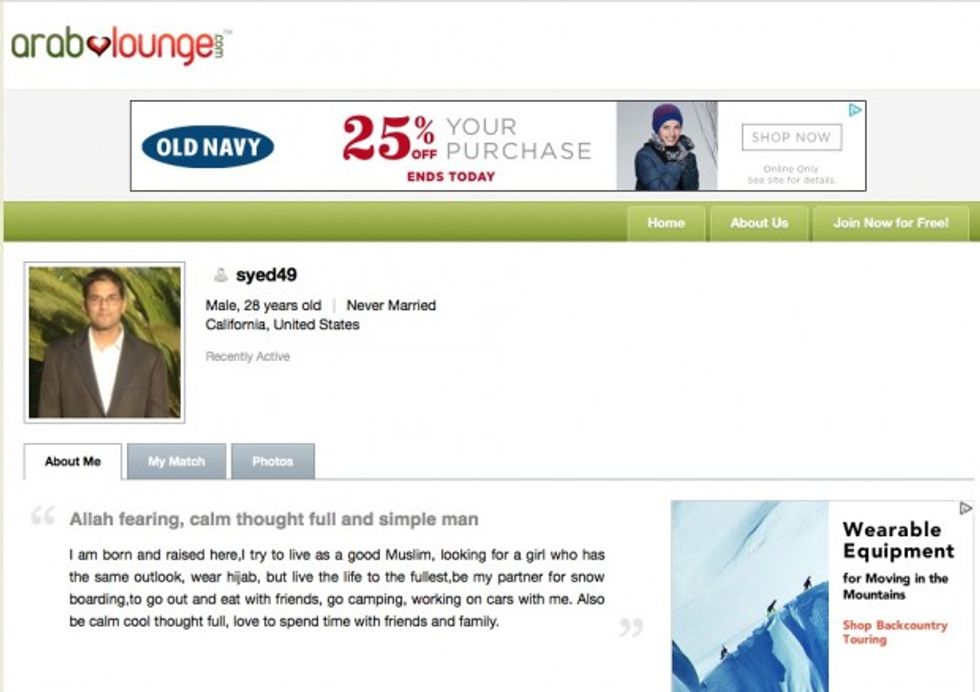 Image source: Screen grab
Farook listed his political views as "very liberal," contrary to the predictions of many analysts and journalists who initially guessed as news of the attack unfolded that he'd be of Republican or libertarian persuasion.
When asked to name the "most important thing in a relationship," Farook said his partner would need to be "guided by and as written in Islam."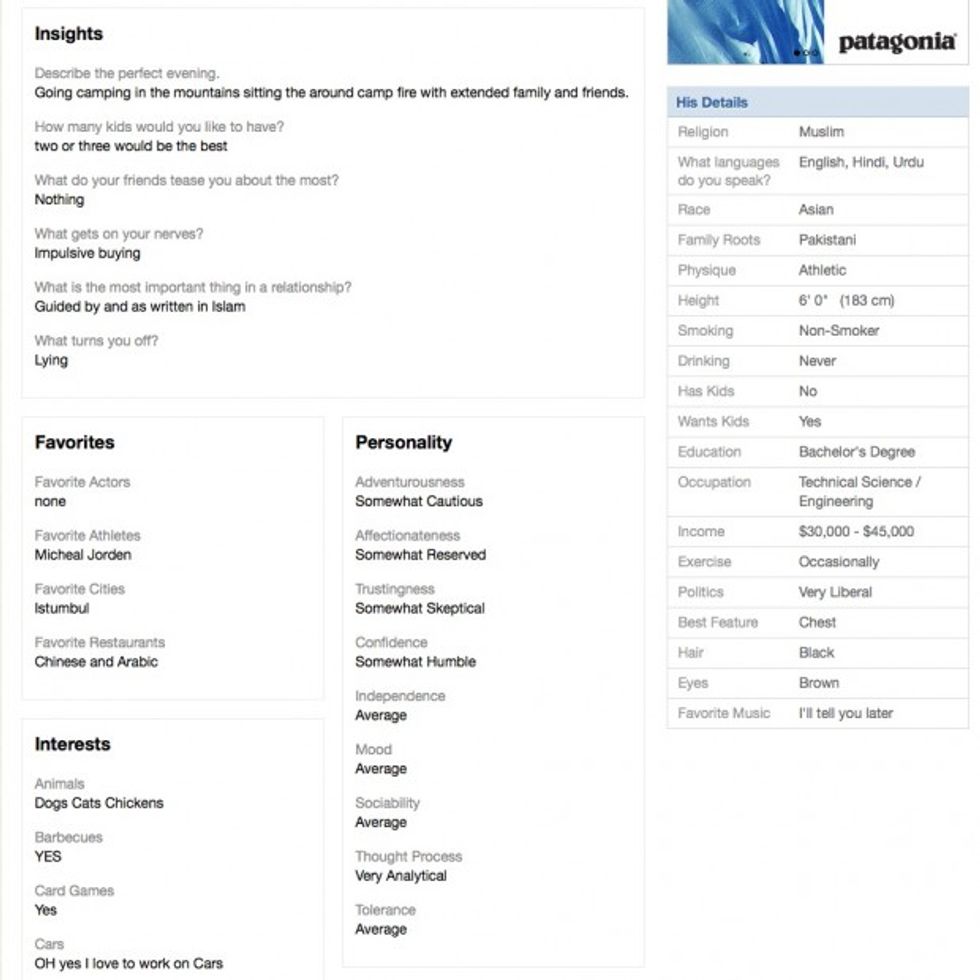 Image source: Screen grab
He wrote that "lying" turned him off and that "impulsive buying" got on his nerves. Farook noted that he had an "average" work ethic and enjoyed snowboarding.
"OH yes," he added, "I love to work on cars."
Farook described his "perfect evening" as "going camping in the mountains sitting the around camp fire with extended family and friends."
He said he wanted two to three children and described his "tolerance" as "average."
Authorities said Farook and his wife Tasfeen Malik killed 14 and injured more than a dozen Wednesday after walking into a holiday party and spraying the room with gunfire. Officials told CNN Friday that Malik pledged her allegiance to an Islamic State leader during the deadly attack.
—
Follow the author of this story on Twitter and Facebook: