CHICAGO (AP) — Chicago Mayor Rahm Emanuel's office says the head of the city's police review board has resigned and will be replaced with a former federal prosecutor, a move that comes amid protests over the fatal shooting of a black 17-year-old by a white police officer.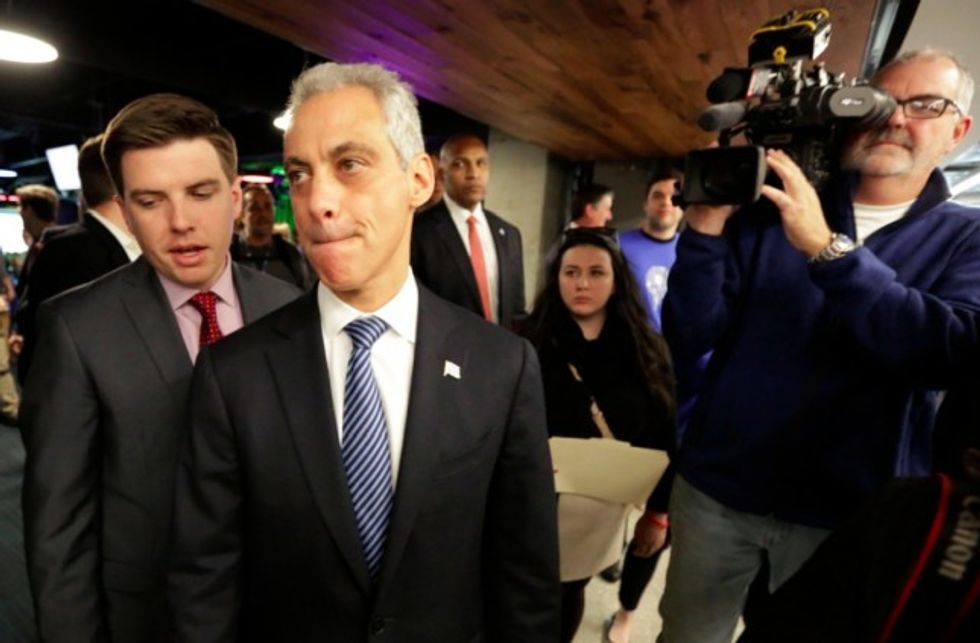 Chicago Mayor Rahm Emanuel prepares to speak to the media, Thursday, Dec. 3, 2015, in Chicago. (AP Photo/M. Spencer Green)
The mayor's office said in a press release Sunday night that Scott Ando, the chief administrator of the Independent Police Review Authority, had resigned effective immediately.
The statement says Sharon Fairly, general counsel and first deputy of the city's Office of the Inspector General, will take over Ando's role. Fairly previously served for eight years as an assistant U.S. attorney
The statement says "new leadership is required as we rededicate ourselves to dramatically improving our system of police accountability and rebuilding trust in that process."
Fairly's appointment is among several changes implemented in Chicago since Officer Jason Van Dyke was charged with first-degree murder in the death of Laquan McDonald, who was shot 16 times. Van Dyke was charged just hours before city officials released video of the incident.
—
Follow Dave Urbanski (@DaveVUrbanski) on Twitter